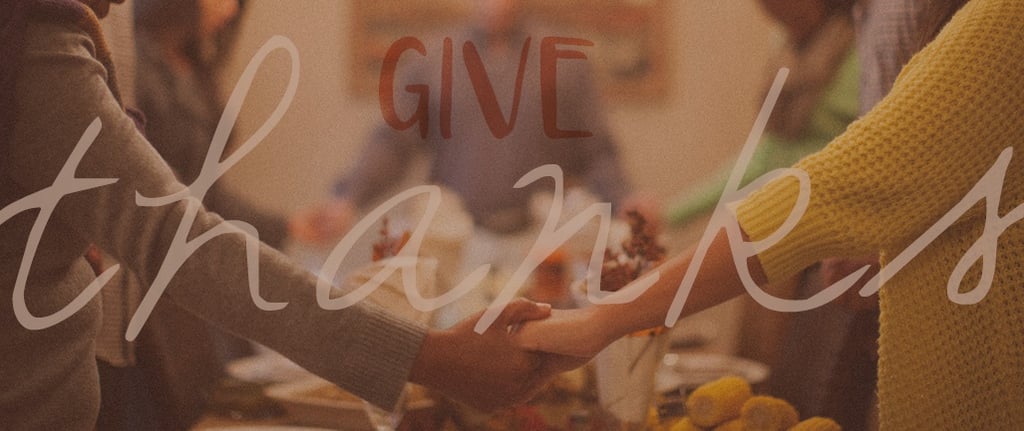 Happy Thanksgiving, everyone!
Today and this weekend, take a moment to reach out to your church members with a heartfelt thank you. Here are just three ideas to show your members how much you appreciate them.
Share your message of thanks in a simple way—perhaps from the pulpit during worship service or via social media today with a quick post (you can even include the hashtag #thankful). Include a video or image to add visual interest!
(Check out the bottom of the post, too. I've included a free "thank you" graphic you can share on social media. You can download 10 Thanksgiving-themed graphics in last week's blog post, too.)
1. Thank them for being your members
Thank your members simply for being members! Each and every one of them are an important part of the congregation. Take a moment today to let them know you think so!
Share how much you appreciate the fellowship they provide for one another. Thank them for praying for one another, for the church, for the pastor, and for ministry efforts. Your church is blessed because of the life they bring to it.
2. Thank them for their time
Thank them for sharing their time and God-given gifts with the church! Talk about how staff and volunteer efforts supported different forms of ministry this year.
Share photos of fun events like VBS or a trivia night. Or share interesting statistics, such as the number of people who visited your website this year. At my church, I always like to hear about how many people were baptized each year and about the sweet ladies who sewed handmade banners to celebrate each baptism!
Let your members know that their time and efforts in all of these different forms of ministry make a real difference.
3. Thank them for their contributions
Thank your members for their contributions! Whether your members give regularly or just every once in a while, a sincere thank you for their offerings will go a long way.
Share how their contributions helped support the church and its ministries and tell them how grateful you are that the congregation was able to do so much this year. Let them know a few of the places the money went—such as hiring a new staff member, fixing up the church building, buying new hymnals, reaching children in the community with VBS, or sending a missionary halfway around the world!
While we're on the topic of thankfulness, I'd like to also say thank YOU. Thank you for reading this blog, but, more importantly, thank you for everything you do for the church. All of us at Concordia Technology Solutions are deeply grateful for your ministry!
---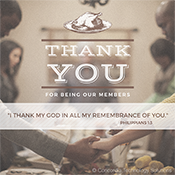 Thank your members by sharing this free graphic on social media.
(Just enter your email below!)