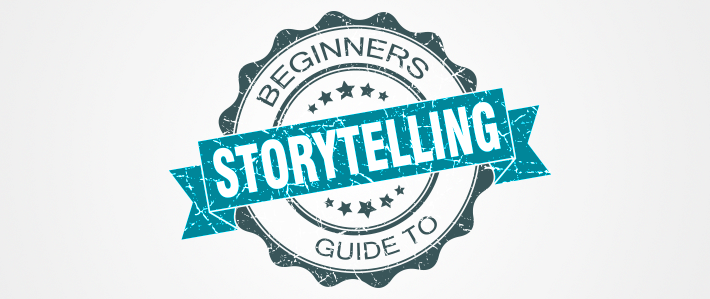 The communications world seems to be abuzz with talk of storytelling, and for good reason! Stories have the power to connect, engage and inform. We learn about people as they share their experiences, joys and sorrows. Stories give organizations the opportunity to share the "why" that motivates them, along with the outcomes of their efforts on a more personal level.
While the term "storytelling" is very prevalent these days, the practice has been around for many generations. Wanting to learn more about the art of storytelling and how to integrate it into a church's communication culture, I've found that many encourage the following practices:
Learn from great storytellers.

Find stories waiting to be told in your context.

Craft content that communicates more than simple facts.
Learn from great storytellers.
As you wade into the waters of storytelling, learn from experts, both in the church and outside of it. Consider the websites, social media pages, even advertisements, that grab hold of your attention and imagination, and soak up their content. Here are a few examples:
Eyes of Life - A project of Lutheran Church-Missouri Synod's Life Ministry, Eyes of Life introduces readers to individuals and families who value all life as a gift from God through a series of beautifully written stories and videos. Take a look at this website and you'll see how a focus on the eyes and the names of those featured draws in visitors and connects them to their stories.
Disney - Although he wore many other hats, Walt Disney was a master storyteller and his legacy of capturing the imaginations of many is evidenced through the projects and avenues that bear his name. A writer on the Disney Institute Leadership blog put it this way: "As Walt Disney inherently understood, the mind naturally tries to encapsulate a fact, an experience, or a new idea in a story form, so the key to effective communication is to embrace our innate desire for storytelling, not to resist it."
Humans of New York - You've likely come across a Humans of New York post as you scroll through your Facebook or Instagram newsfeed. What began as a photography project now "provides a worldwide audience with daily glimpses into the lives of strangers on the streets of New York City," sharing stories through a single photograph paired with a quote from the photograph's subject. There's a reason we see these posts being shared daily - they connect us with others, as they communicate the realities of life and a longing for hope.
Find stories waiting to be told.
Simply put: get to know people! Your congregation or organization undoubtedly has a wealth of stories. Develop skills and habits that make discovering these stories commonplace. Check out this blog post on the "Passive Skills of a Church Communicator" for a few ideas as you get started.
Craft content that goes beyond communicating facts.
Talk about a broad statement! This is certainly something to be unpacked and explored at greater length in future posts. As you begin to incorporate storytelling into your communication efforts, however, evaluate each piece by asking if it simply shares information or if it engages the intended audience in some way. The goal is to cultivate a mindset that moves beyond throwing facts at people and toward engaging them in a more thoughtful way.
Stories may be on trend these days, but their impact extends beyond the latest and greatest in marketing strategies. In the Church, we don't tell stories to entertain or to boost numbers - we tell stories that communicate "the hope that is in [us]" (1 Peter 3:15). We tell stories that point to Jesus. And what better use of storytelling could there be?
---
If you liked this post, subscribe to our blog and receive notification about new posts!