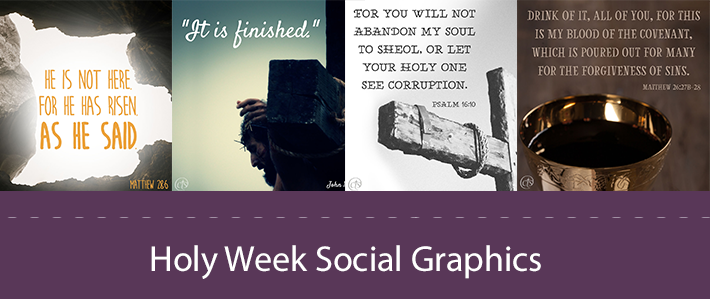 Does your family celebrate Easter in any particular way? My large extended family has always loved getting together for every holiday we can think of. It can be difficult planning all of these gatherings (thankfully my mom and wife still do most of the actual planning), figuring out where we'll meet, what day works for everyone's schedule, and who's going to bring dessert. With the crazy amount of planning that goes into celebrating together, it can be easy to overlook why we're celebrating in the first place! That's why I'm thankful my family tries hard to schedule our family activities around church activities, rather than the opposite.
My family gives every effort to make it to all of the church services that surround Holy Week in order to keep us focused on what we're actually celebrating: Christ's suffering, death, and resurrection.
Here at Concordia Technology Solutions, our goal is not just to provide you with resources to assist you in becoming more efficient and effective as a church, but also to play a small part in helping you stay focused on the Gospel of Jesus. We've created four graphics for use on social media and your computer desktop that we hope will be an aid to you and your congregation as you gather to celebrate the crucified and risen savior! To download the graphics, click the link below!
---
4 Free Shareable Holy Week Graphics
Download 4 free Holy Week graphics to share with your congregation.