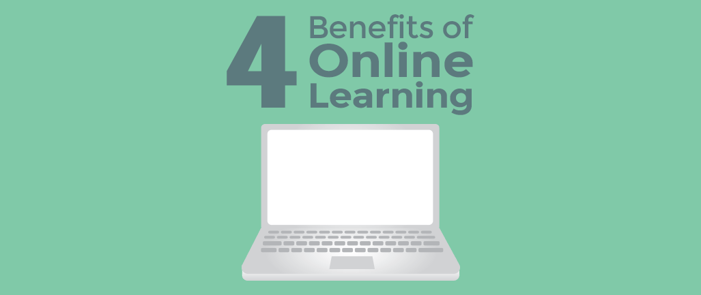 Earlier this summer, I made it to the halfway point of a master's program. Like many these days, I'm taking classes that are completely online. As one who loves sitting in a classroom and taking notes (weird, I know), I was a bit skeptical as I began. It wasn't too long before I realized how much I was going to learn, not only about my content area but also about how we can form or enhance community and engage with one another in pretty significant ways through an online interface.
Creating Community
Online education takes on a variety of forms or formats. A colleague of mine was part of a program that had weekly online meetings at a specific time, whereas the majority of my coursework and conversation is done through discussion board posts, ongoing responses and replies, and papers/projects.
What has been most striking to me is the the way in which our cohort has become a community. After a year of learning with my online classmates, I've yet to meet any of them in person. Geographically, we span the country, in states sprinkled from Oregon to Pennsylvania. Yet, from what I've experienced and observed on the discussion boards, I can see that we know a fair amount about one another, including life situations, career goals and dreams, current professional and personal vocations, past experiences and events that have shaped who we are today, and those things we believe, value, and hold dear. While face-to-face conversation and learning contexts are still my preference, the opportunity we have to enhance community and connection through these online avenues is pretty neat.
Growing Communication Skills
Although I've in no way mastered this skill, online coursework has provided an avenue to hone my writing, both academically and conversationally. When conversing through a discussion board, the context certainly calls for a more formal, academic tone. Yet there's a curiosity and friendliness that tends to come through, as if we were exchanging thoughts in a classroom. This translates to everyday life, when we find ourselves in conversation on Facebook, Twitter, or blog comment threads. (If you haven't already read Rev. Bill Johnson's "Social Media and the Death of Reason," you probably should, like now.)
Location Isn't a Factor
When it comes to instructors, geographic limitations are off the table. I've had the opportunity to learn from individuals who are experts in both content and practice, and who are currently serving in their given fields, whether in a neighboring state or more than a thousand miles away.
Practical Applications
I see a great deal of possibility when it comes to applying these principles to our communication and community-building efforts.
Building on existing relationships within our congregations, we might explore the possibility of midweek Bible studies, utilizing a free platform like Google Hangouts.
Keep the conversation going on Sunday's Scripture texts and sermon through blog posts or social media threads.
Engage with the Body of Christ around the world! Perhaps your congregation supports a missionary or partners with an organization that operates in a different geographic area. Be in conversation about ways to virtually connect with them through video streaming feeds in the Bible study hour, Q&A Twitter chats, or any number of other digital platforms.
Encourage and equip members through online courses. Plug into opportunities like Lutheran Hour Ministries' Online Mission Trips or build your own class. (I'd love to hear/learn from you if your congregation does this!)
Whether we're learning in online or face-to-face environments, through formal or informal avenues, there's always something to take away. We might find new skills, an appreciation for different perspectives, fun facts to pull out at dinner parties, and hopefully, the occasion to nurture faith and strengthen community. I could go on and on, but I should probably get to that discussion post that's due at midnight!
---
Want to receive notifications about more content like this? Subscribe to this blog, Technology & Your Ministry.