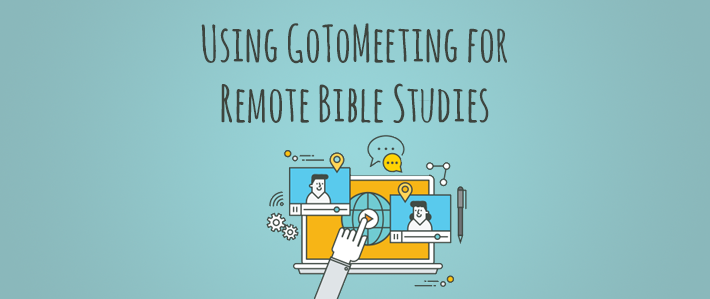 Many churches provide a pastor's Bible Study class that is taught each Sunday. If you're like me, you know of some in your church who can't attend because they have a required work schedule or are homebound or are facing other unique situations. Although a good number of churches post the pastor's sermon (video or audio) online on the church website, there is a distinct difference between listening or watching a sermon and being involved and connected in studying the Bible.
Studying the Bible leads to being more reflective, asking questions, and digging deeper. The connection that takes place can be more personal than in a large-group worship setting.
Pastors who provide a Bible Study class spend time in preparation and study of the text while also preparing for life application of what will be taught. Scripture tells us how important it is for fellowship and being connected with the Body of Christ. For those who find themselves in a life situation that does not provide this opportunity for them to connect in this way, there are now options to connect in other, unique ways.
Technological tools can provide solutions for how to connect with those who are hard to reach; here's one such tool that is easy to use.
GoToMeeting Bible Studies

GoToMeeting® by Citrix allows you to connect with multiple people via an Internet connection. To begin, the pastor schedules class for a date and time that most participants can attend, and this meeting information is sent to those who are invited to attend. The participants will click on the link to save it in their calendar (Outlook, Gmail, etc). On the day and time that the Bible class begins, the recipients will receive a reminder about the saved event in their calendar. They click on the link, follow just a few steps (including a small but simple software download), and then are joined to the class. To attend additional classes or meetings, the participant will be required to only click on the meeting link. (Instructions are generally included in an email.) Reoccurring meetings can be scheduled.
How It Works
In essence, when the class begins, the pastor will share what is on his or her screen and will also be able to be seen by participants through the use of a webcam. (Webcams are generally included on laptops, tablets, or PCs. If one is not available, it can be purchased for a minimal amount.) The pastor, or other leader of the Bible Study, can share the Bible study through PowerPoint® or Google Slides (a free program if you have a Google or Gmail account). The Scripture, pictures, and questions can be shared during the online Bible study to engage the participants.
I have found that with very little training and guidance, many people can participate and learn. It can become a way for those who may not be able to connect with Bible study to now have a chance to participate. Those who participate can do so by placing their questions, insights, or input in the chat area for the leader or other participants to see, based on how they choose to share their thoughts. As a side note, many may connect and experience their pastor in a completely different and more relaxed setting than at the church during the weekend service (which they cannot attend in person).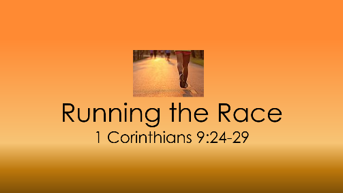 I have spoken with some pastors who have done this very thing and who have seen relationships built and lives strengthened in ways that they never imagined. Technology can be a great tool to use in ministry, and it doesn't have to be hard.
Similar Software Solutions
This article describes how to use GoToMeeting®Webinar®, because that is what I am most familiar with. Here are a few other options:
gotomeeting.com—Up to 10 participants. Current price: $24/month or $228/year, no contract. Can increase to 50 or 100 participants at additional cost.
anymeeting.com

—

Up to 10 participants. Current price: $18/month or $180/year. 10% discount for nonprofits. Can purchase more participants.
meetingburner.com

—

Up to 10 participants. Free with a fully featured MeetingBurner account; no ads, but has limitations.

Can purchase more participants.
join.me

—

Up to 10 participants. Current price: $18/month.
If you have people who would like to participate in Bible Study but for one reason or another just can't make it to the church, try something new and different and see what happens. God's Word remains the same, but the methods we use to proclaim that Word can change.
In what other ways could this same technology be used?
Committee/Ministry meetings
Youth Group Leadership Meetings
Now that we're thinking outside the box, what other ideas do you have?