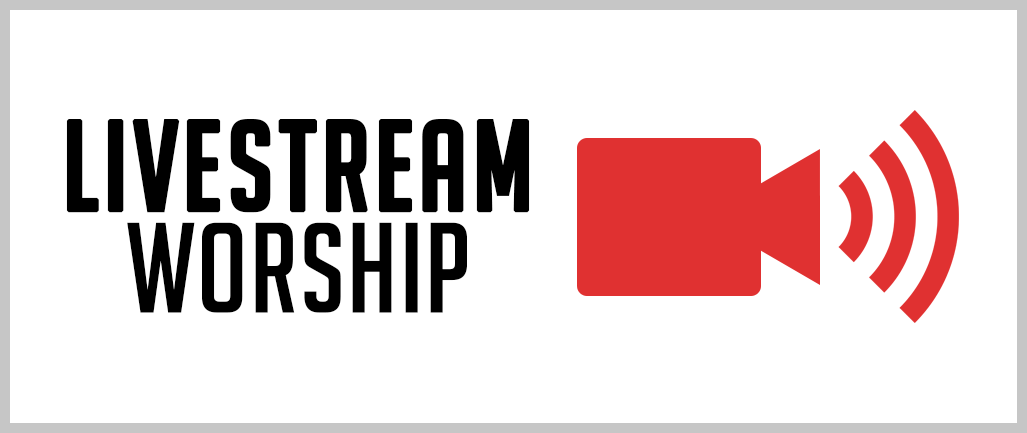 I know livestreaming a worship service sounds scary, but don't run away. With fancy words like "streaming" and "video casting," tackling livestream worship seems like it's not worth the time or the effort. Before you brush this off as a passing fad, discover what benefits livestreaming worship could have for your church.
Livestream worship is when you stream your church service on your website. There are many positive reasons why churches choose to offer an online version of their worship service. Before even deciding whether or not to offer streaming, it's important to identity reasons why it's beneficial.
It is also important to know what licenses are needed to stream your worship service. Streaming your sermon or Bible study is typically fine, but to stream any kind of music, image, or video you will need to consult with your licensing organization or legal professional.
Reasons to Livestream
Livestream worship allows sick or homebound members to virtually participate in worship. While a streaming video doesn't replace a pastoral visit, it can help members feel more connected to their church, such as an elderly member recovering from surgery, new parents with twins who won't stop screaming, or a homebound widow. Allowing these members to follow along in real-time allows them to still participate in worship even though they are unable to be in the building.
Livestream

worship shares the message of the Gospel with more people. Viewers won't just start flocking to your site if you have live streaming, but this service has the potential to share the Gospel with people around the world.
Livestream

worship provides you with a recorded copy of your worship service. Even if someone can't view the service during the live feed, you can share a link to the video that can be watched at any time.
What You'll Need
Volunteers—Live streaming a worship service requires a commitment from a member or team to make it work.
Cameras—Preferably a camcorder or high-quality video shooting camera, that is placed in an inconspicuous location that also makes the video look good.
Here are a few different camera options, based on your budget:
Logitech HD Pro Webcam C920 ($99.99) A very cost effective camera. This is a great option for someone who simply wants to plg the camer dirrectly into the computer and go. It does not zoom, so you will likely be a good distance from the pastor, unless you want a computer in the middle of your sanctuary.
Canon VIXIA HF G20 ($749.99) A great, camera for the price. This camera gives you a good amount of zoom, so that you can film from the back of the sanctuary, without compromising on quality.
Canon XF300 ($3999.00) A professional level camera. This camera has all of the bells and whistles that you could need. This camera gives you an increadible amount of zoom and quality, so you will never miss your pastor's quirky facial expresions again!
Capturing Device—Many professional cameras have a number of outputs such asHDMI, SDI, etc. If you want to capture live video from those outputs, you need to have a capturing device connected to your computer. That device will output your signal to a type your computer can read, such a USB, Thunderbolt, HDMI, etc. An example of a good capturing device is the Blackmagic Intensity Shuttle.
Live Streaming Service—Lastly, you'll need someone to work the camera and streaming service during the service.
Here are three of the top live streaming services for churches:
WorshipChannels—With four price options, you can choose the plan that's right for your church based on how many viewers and how much bandwidth you will need.
ChurchStreaming.tv—This site will automatically archive your videos so you can have them for later use, and you can easily watch the live stream on your mobile device.
DaCast—This site offers cheaper plans and also features a donation service which could be used for online giving by members who solely watch online.
Conclusion
As with any decision, make sure you weigh the pros, cons, and costs of a live feed worship service. The time and effort might not be worth it for a small rural church, but the benefits might outweigh the cost for a larger church in an urban area. Pray about the decision and consider whether or not this service will truly benefit your church's mission of sharing the Gospel with the world.
Live feed worship may seem like a passing fad or a slick marketing tactic, but it has some real benefits that make it a viable option for helping your church share the Gospel.
---
For more helpful guides, tips, and tricks, subscribe to the Technology & Your Ministry blog.