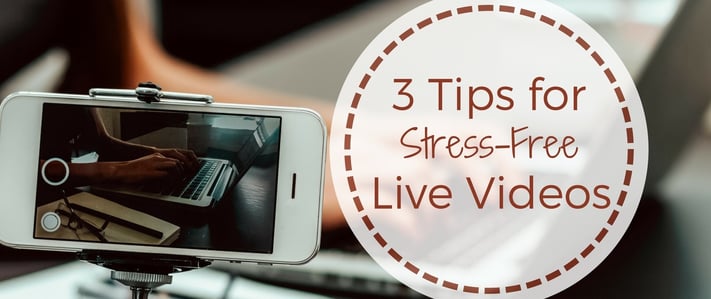 Live video is a great medium churches can use to connect with members throughout the week. So where should you start if you're thinking about trying a live video for the first time? How can you ensure that your first live video is a positive experience? Follow these three tips to get started.
1. Don't Go it Alone
Have another coworker go live with you. Presenting with someone you're well acquainted with can help ease your jitters, because it's much easier to talk with another person instead of talking at a webcam. Plus, having another trusted person on air with you allows you both to bounce ideas back and forth, so it's less likely that you'll run out of things to talk about.
For your church, maybe this means having both of your pastors go on air to talk about the events that are coming up in the next week. Or maybe your organist and choir director team up to play one of their favorite new pieces. Whatever combination your church chooses, be intentional about who goes on air together so you can make use of their unique rapport.
2. Talk about One of Your Favorite Topics
It's always easier to talk about a topic you know backward and forward, something you truly have a passion for. Before you go on air, identify what you will talk about and why it matters to you. Find where your passions and your members' needs intersect. Your enthusiasm will jump right through the screen and draw viewers in.
If you're a pastor who really loves to teach, start by giving some quick devotional thoughts on your favorite biblical text. Or if you're a church administrator who really appreciates your weekly volunteers, give the volunteers some thanks on social media. Your excitement about a topic like this will help others become excited as well.
3. Rehearse
Just because a video is live doesn't mean you have to go in without any practice! There's no shame in walking through a topic or session a few times before you broadcast live to the whole world. This will free up your mind to actually focus on the subject and the people you're talking to rather than worrying about what you're going to say next. You'll be more authentically yourself when you're not worried about the external factors that go along with being live for the first time.
I hope these tips help encourage you to give live video a try!
---
Learn more about the use of technology in your church by subscribing to this blog.