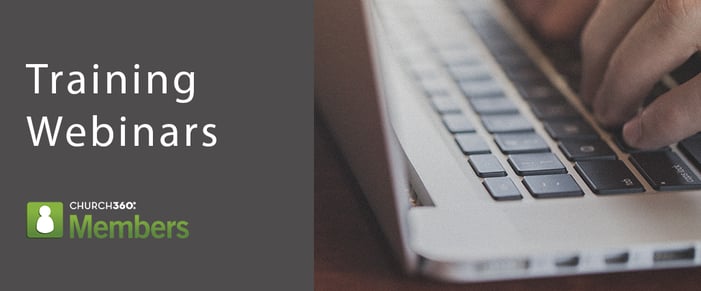 Our Customer Onboarding Specialist, Rod Kyles, hosted four training webinars for Church360° Members this month. All the videos are collected into this post to make it easy for you to watch any webinars you missed.
Introduction & People

Events & Attendance

Offerings

Administration & Reports

We hope these training videos help you learn more about the different ways your church can use Church360° Members!
If you have any questions, please contact our support team at support@cts.cph.org or (800) 346-6120.