What message is your website sending?
Download our free ebook to learn the basics about optimizing your website.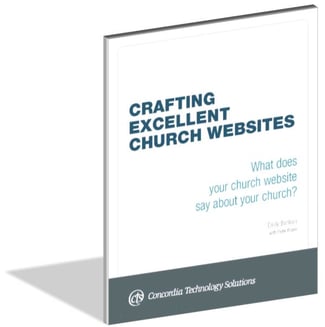 Your church website will be seen before your building. Shouldn't your website be just as clean as your office?
It's often easier said than done to create a website that's engaging, informative, and to-the-point. That's why we created this ebook: to help churches know what to include and how to present it.
Basic inclusions
Directing visitors
Easy-to-navigate design
In this ebook, you'll learn how to revamp your website to make information more concise, engaging, and informative.
No need to break out the bleach—cleaning up your website is easier than you think.