Create Budgets for Income and Expense Accounts
Plan ahead by setting budgets for income and expenses such as offerings and utilities.
Set by Month or Year Total
Set the monthly and yearly totals for each item in the budget with ease.
Use the Previous Year's Budget or Actual
Save time when creating new budgets or estimating numbers by using last year's data.
Export to and Import from Excel
Easily share existing budgets with others, and quickly add new budgets to your database.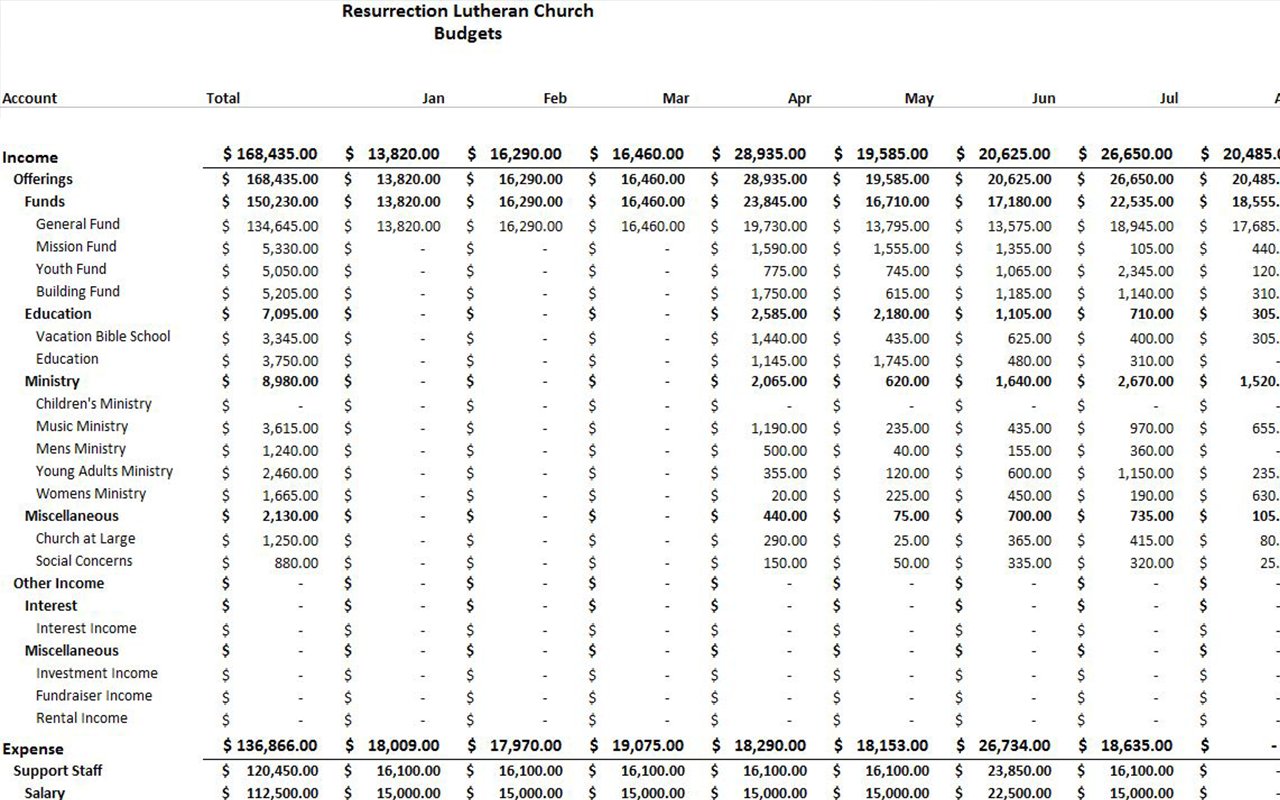 Fits on Standard Screen without Scrolling
The display saves time and reduces frustration by letting you see everything at once.