Print Checks in Batches
Save time and trips to the printer by using the check queue to print several checks at once.
Two Check Formats
Choose whether to place each check at the top or in the middle of the page.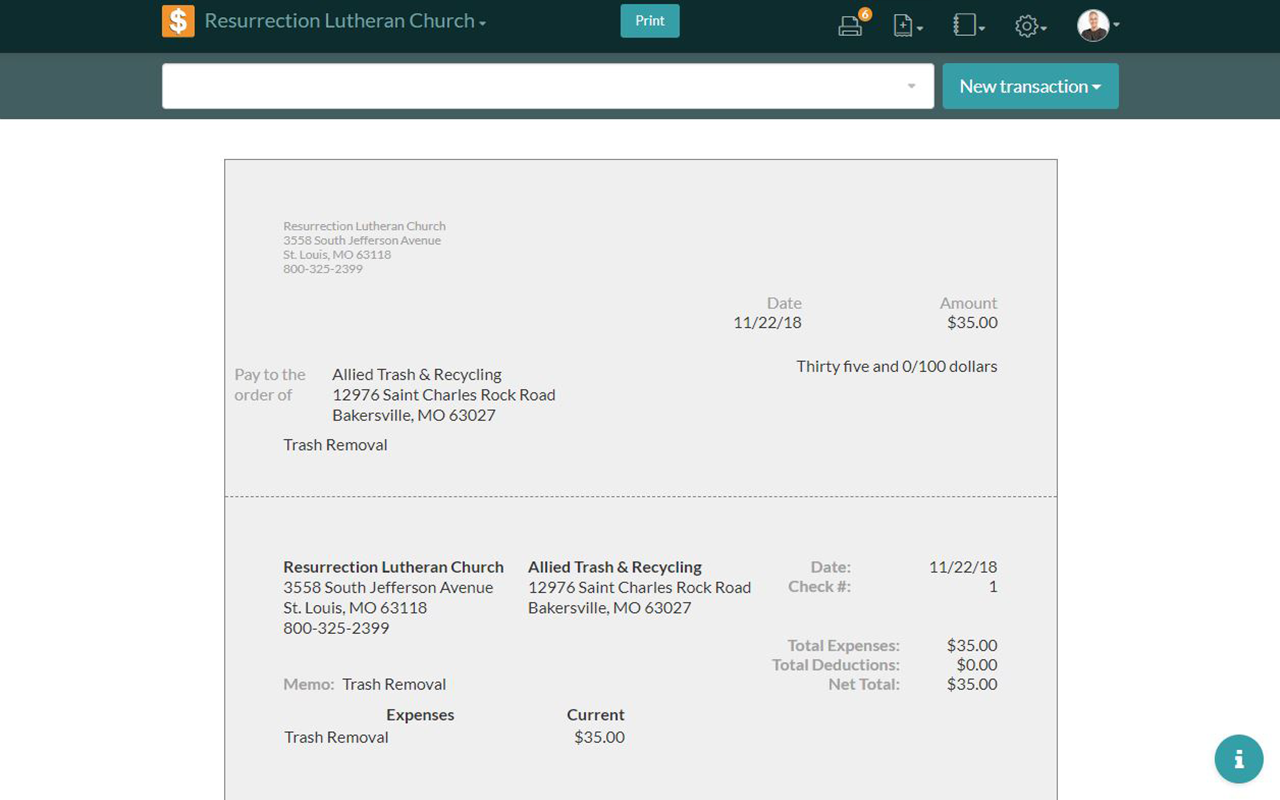 Purchase from Forms Plus Inc.
Enjoy the highest quality laser checks at the lowest price around.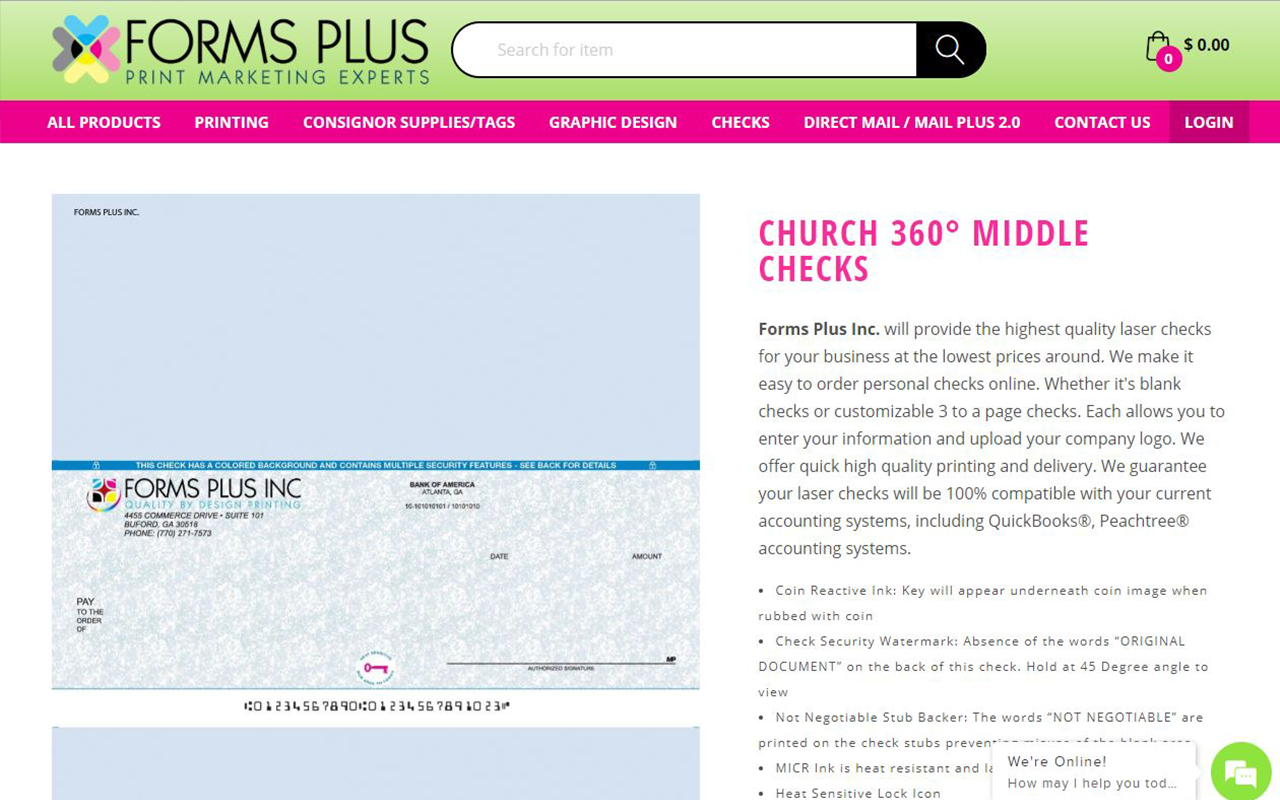 Assign Check Numbers at Time of Printing
No need to search for the paper with the right number! Just type the number before you print.
Track Payee Details in Database
Store names, company names, and addresses so you don't have to retype them each time.