Create Recurring Transactions from Past Ones
Pull up a completed transaction to review it, then click "Make Recurring".
Unlimited Number of Recurring Transactions
Save time in the church office by avoiding entering the same transactions repeatedly.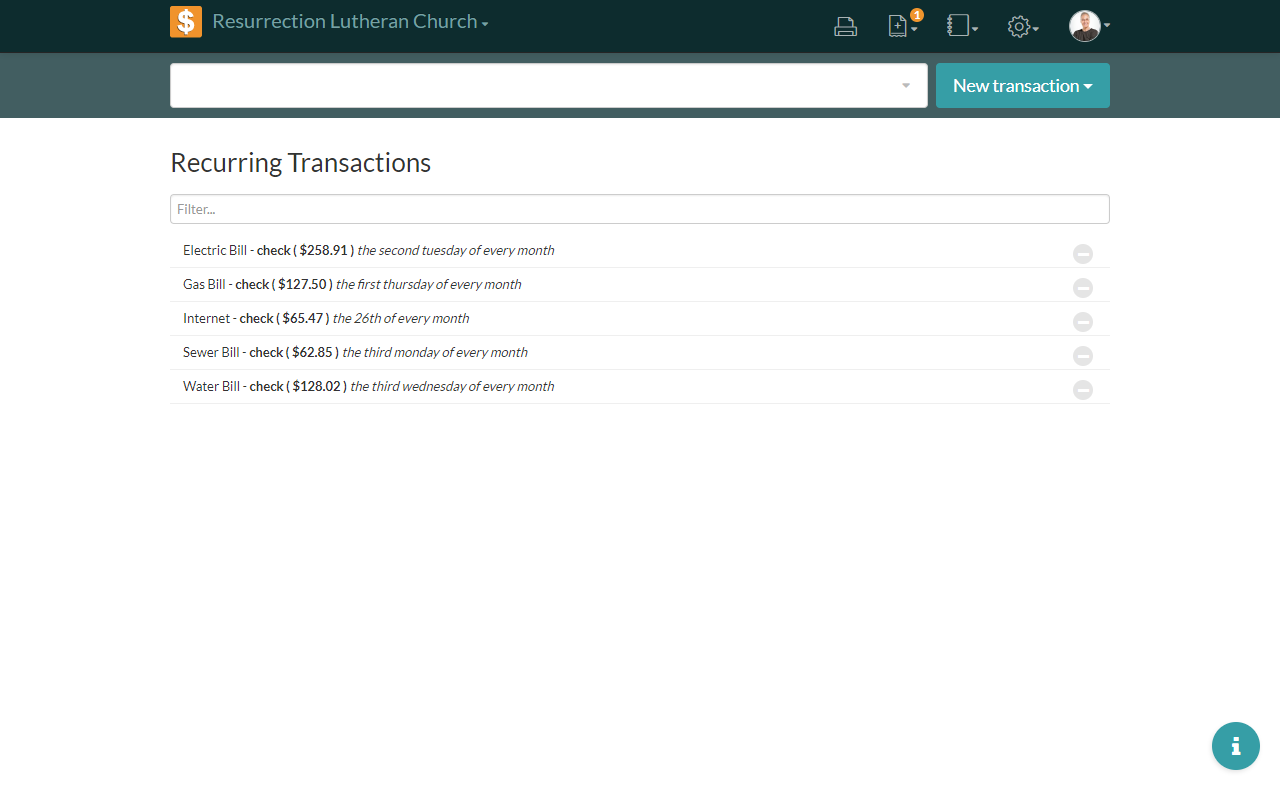 Set Frequency by Week, Month, or Year
Choose a specific date or day of the week, like "every other Friday" or "January 1 every year".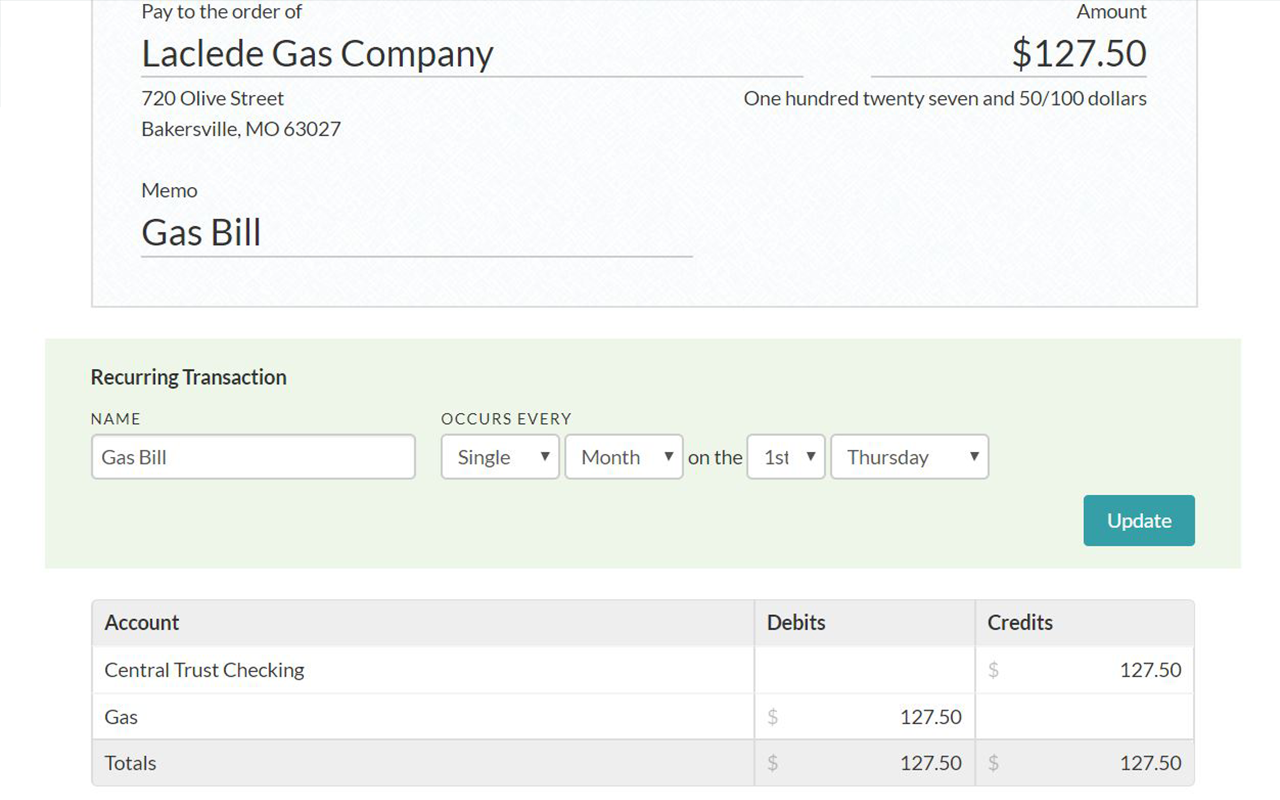 Receive Notifications for Pending Transactions
Icon in the navigation indicates when you have notifications and how many you have.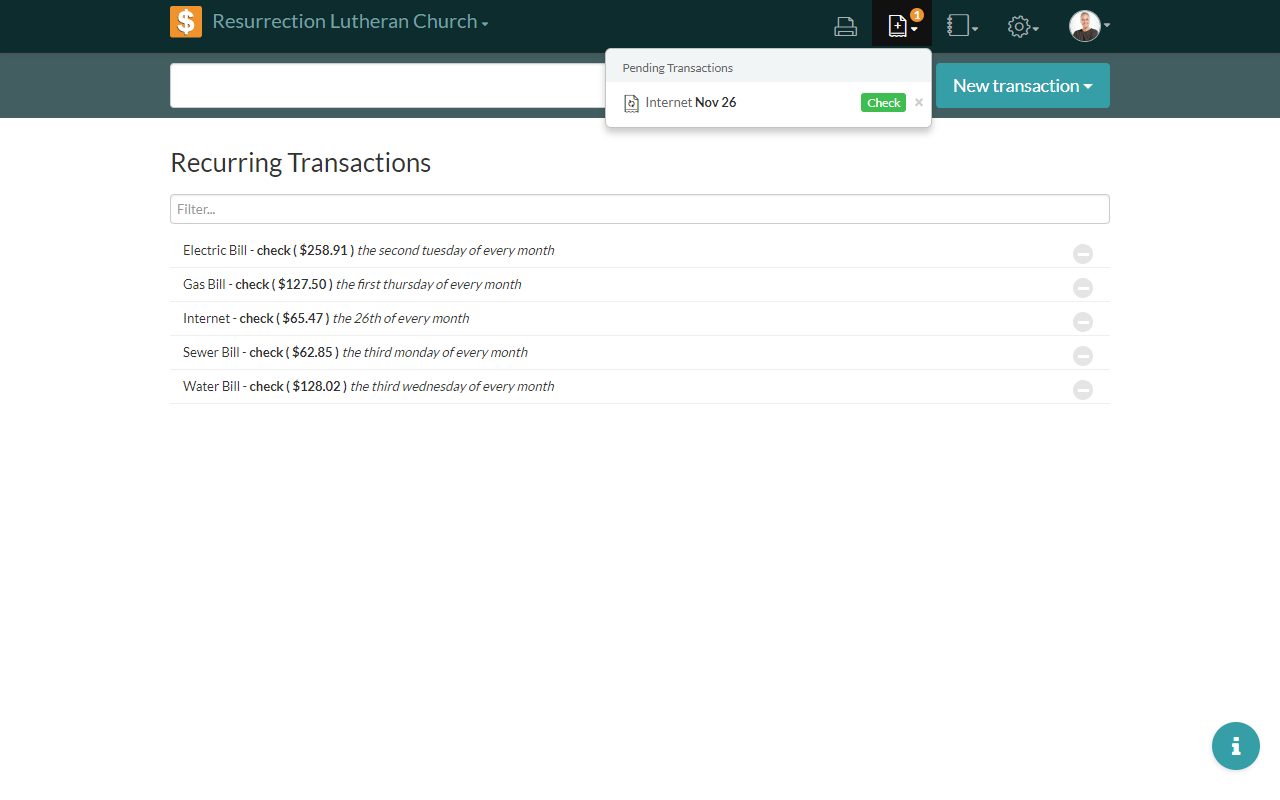 Verify Details before Entry
To prevent mistakes, an error message will appear if there are insufficient line items.