Profiles
Easily track information on an unlimited numbers of individuals and households.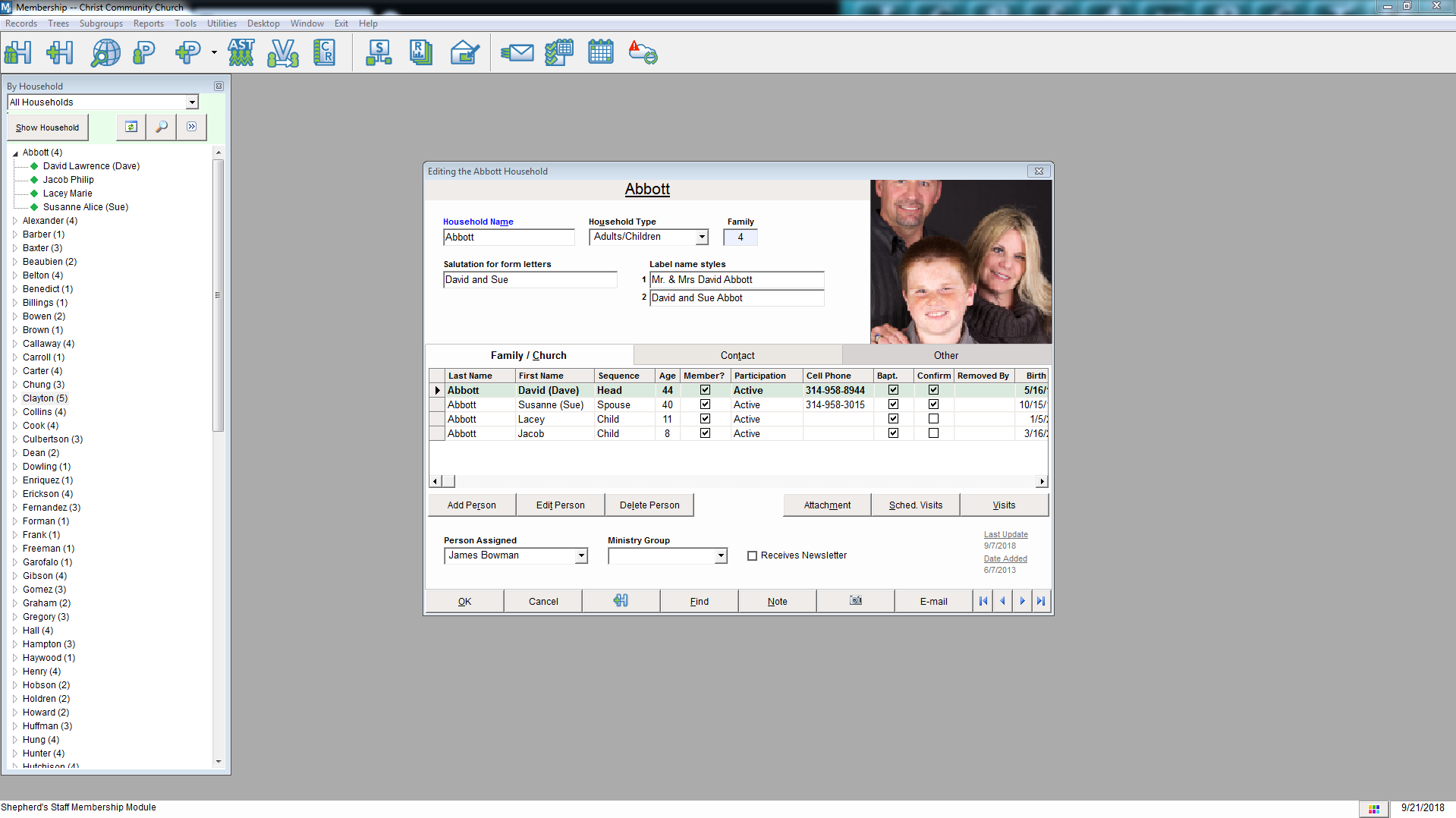 Anniversaries
Generate weekly reports of important dates, such as birthdays, anniversaries, and baptisms.
Activities, Skills, and Training
Keep up-to-date records of members' talents so you can match them with opportunities.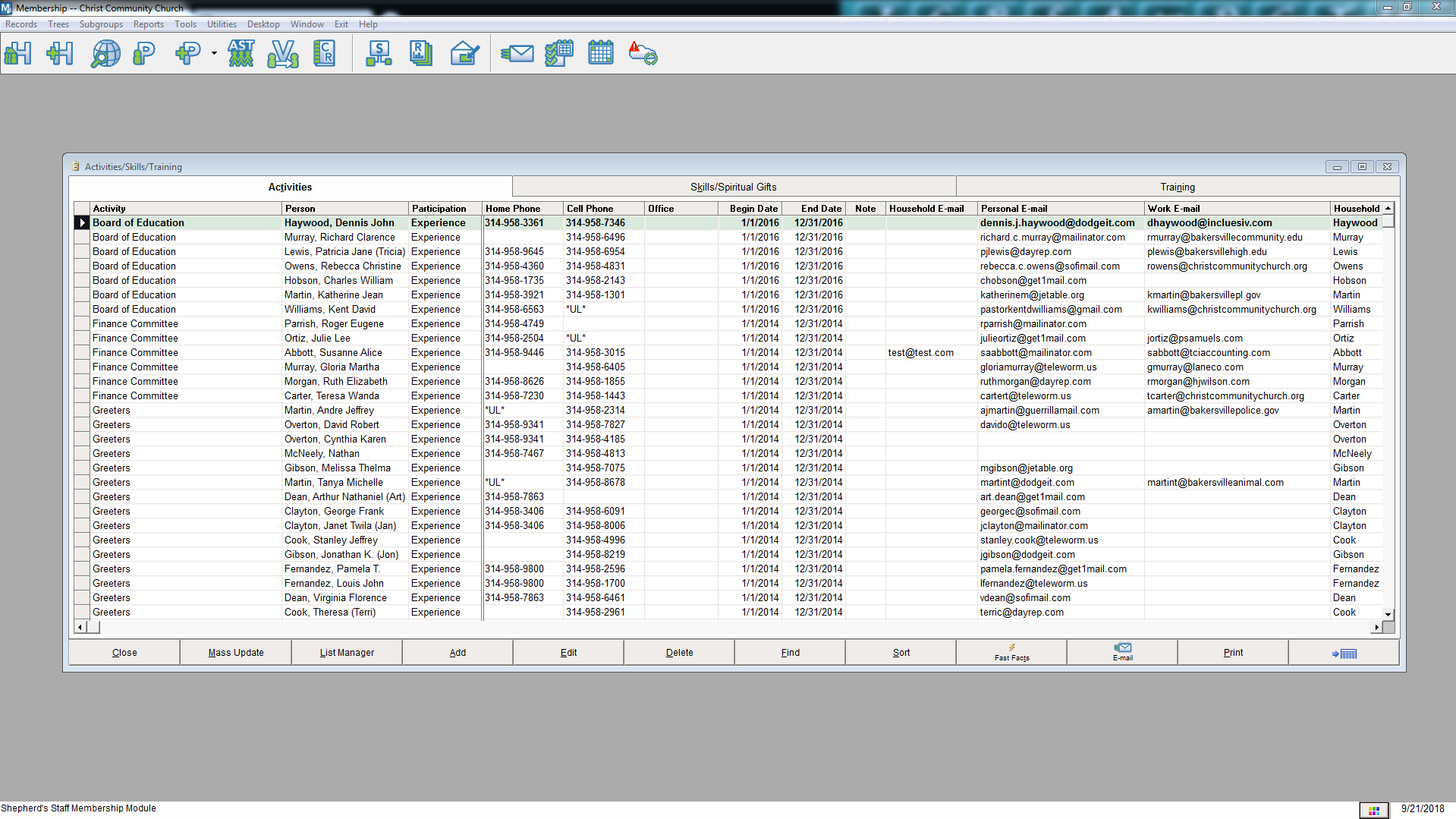 Emails and Texts
Send emails or text messages to individuals or groups directly from Shepherd's Staff.
Pastoral Visits
Automatically generate a schedule of visits and securely record confidential notes.
Detailed Exports
Print mailing labels, name badges, comprehensive church directories, and more.
Reports
Develop custom reports and mailings, including denomination-specific reports.
Statistics
Keep running totals of the numbers of people baptized and confirmed.
Mass Updates
Save time and encourage consistency by updating multiple records at once.
Church360° Unite Sync
Sync member information with Church360° Unite to display the church directory on your website.