View by Month or Week
Hover or click on an event to see details. Respond to invitations and see participants.
View Multiple Calendars, Including Anniversaries
Use check boxes to add or remove different calendars from the view.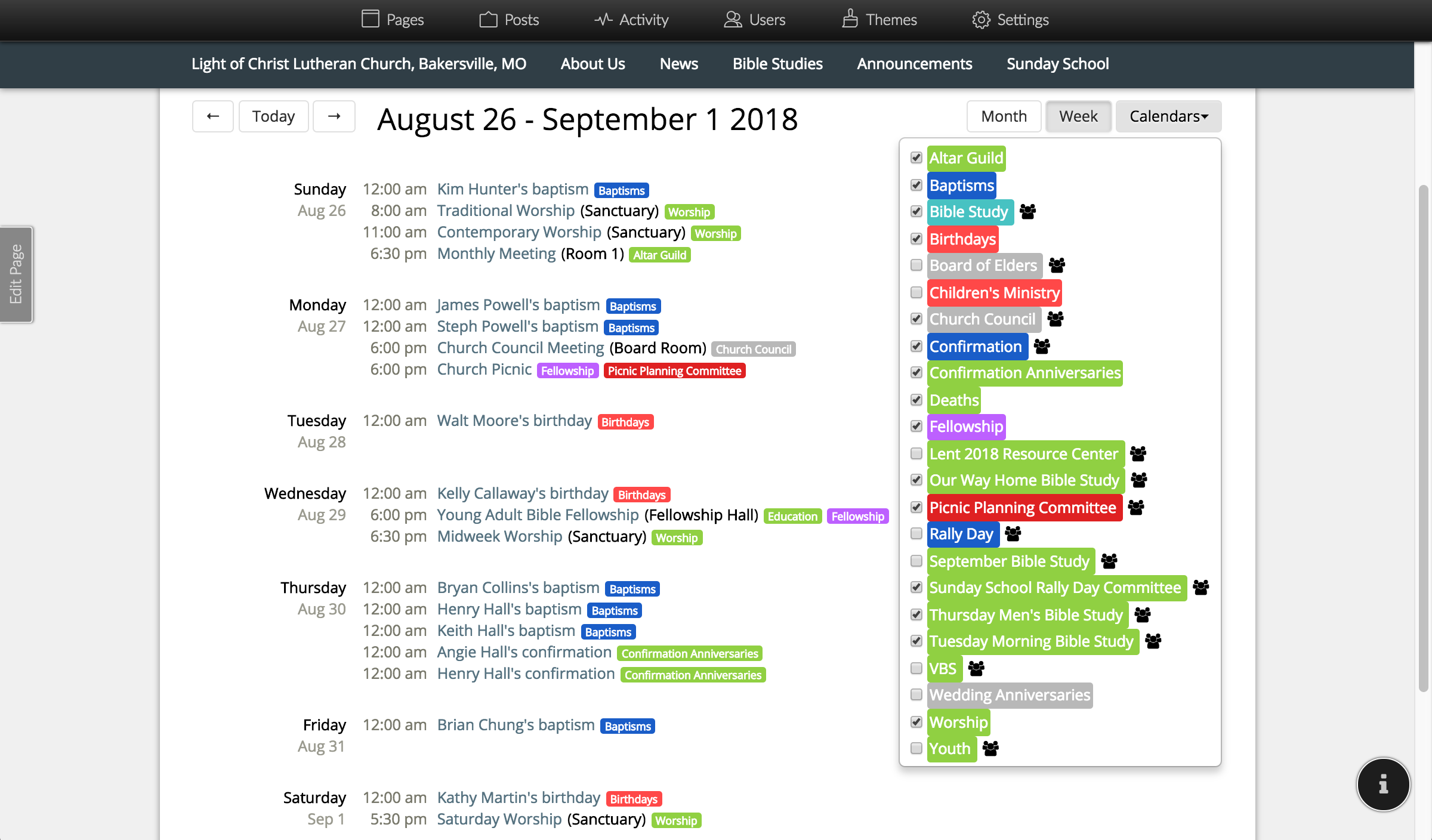 Set Public vs. Private Calendars
Choose whether each calendar can be seen by web administrators, members, or everyone.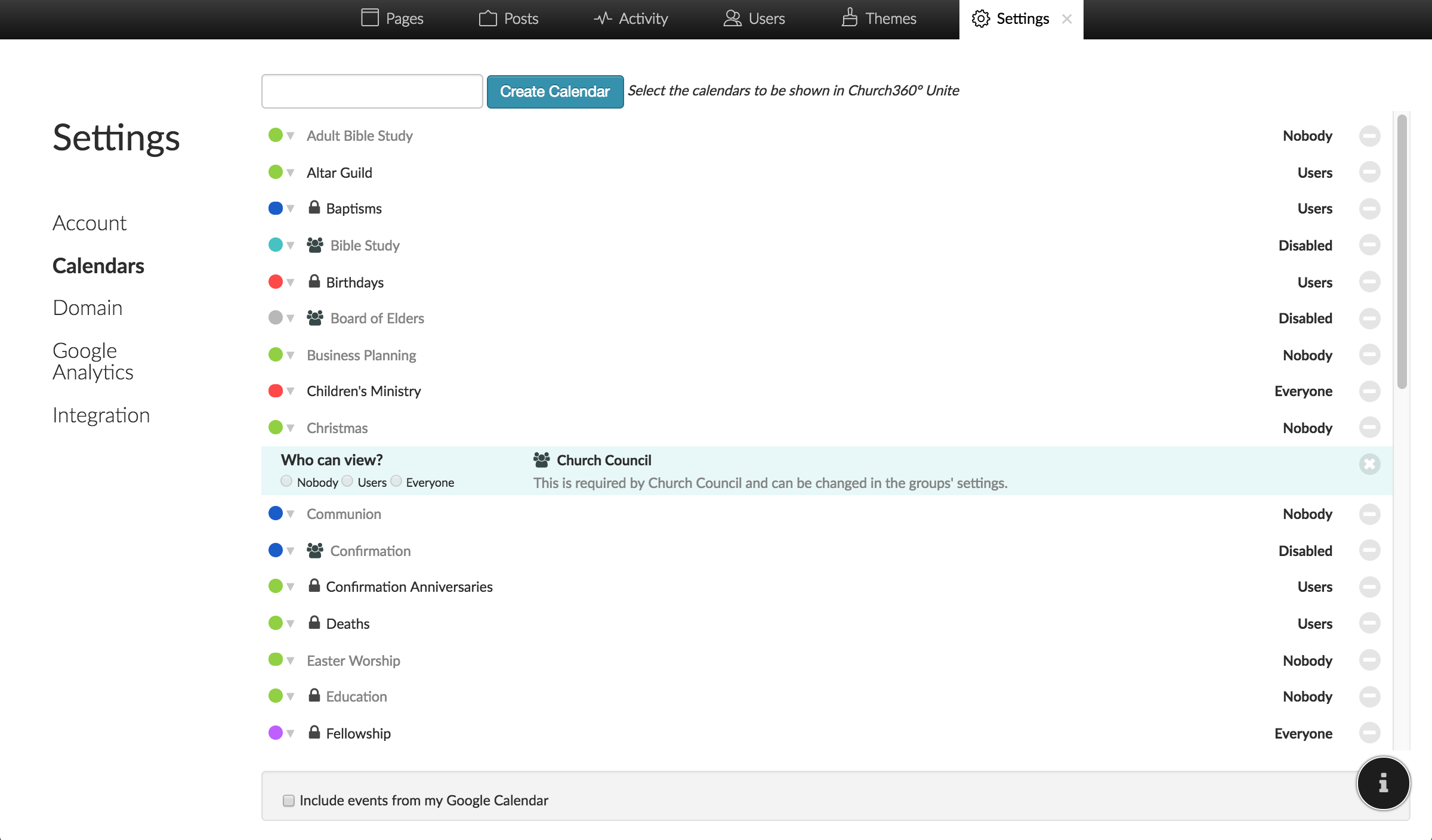 Single, Recurring, and Multi-Calendar Events
Set the schedule for each recurring event. Choose calendars from a drop-down list.
Invite Users to RSVP and Send Reminders
Select individuals to invite or select everyone. Set how far out reminders will send.