Keep Your Member Directory Secure
The directory is visible to members only. Each person can choose what info to list.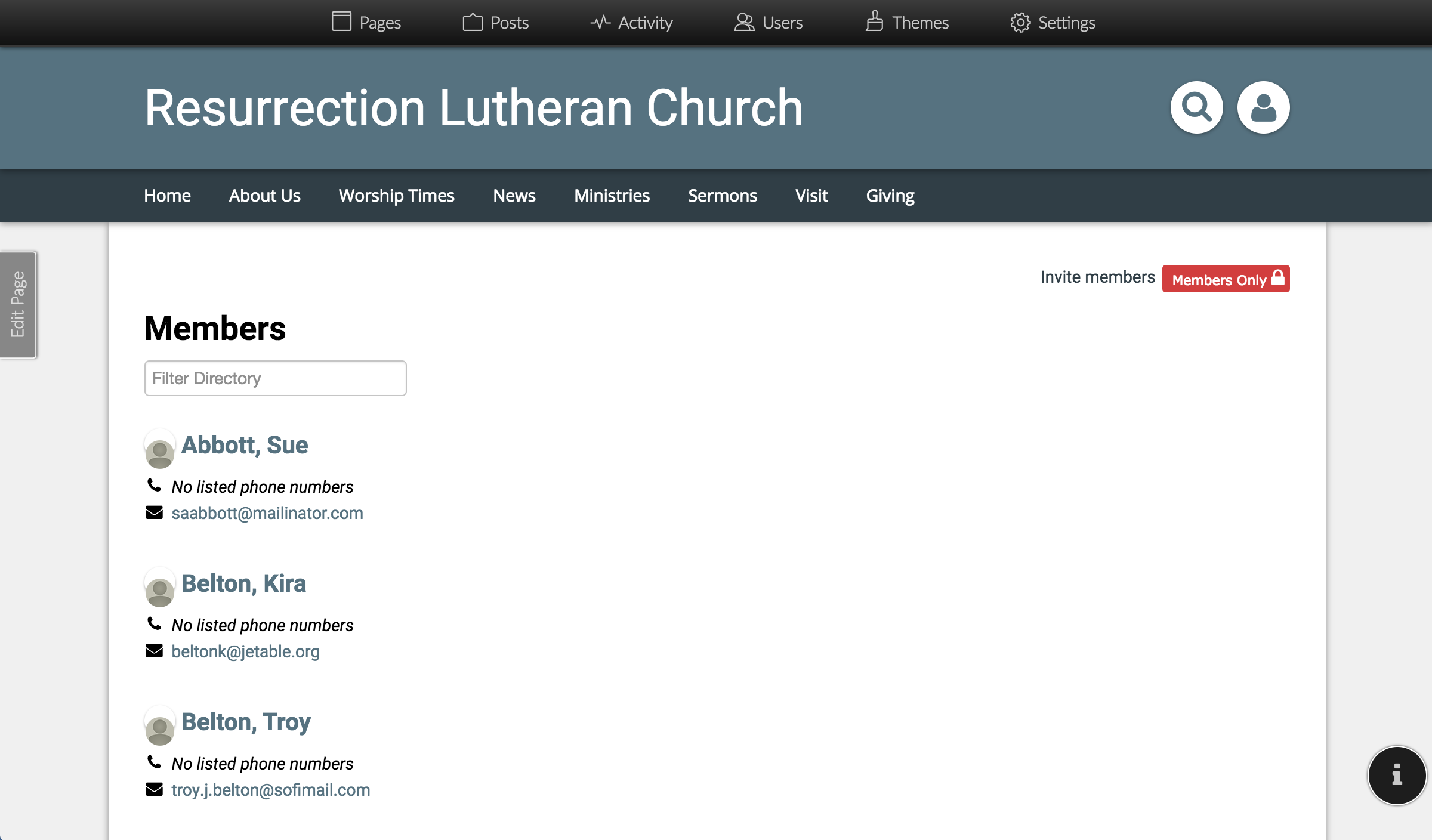 Access from Anywhere
Log in and view contact info while doing pastoral visits or during meetings.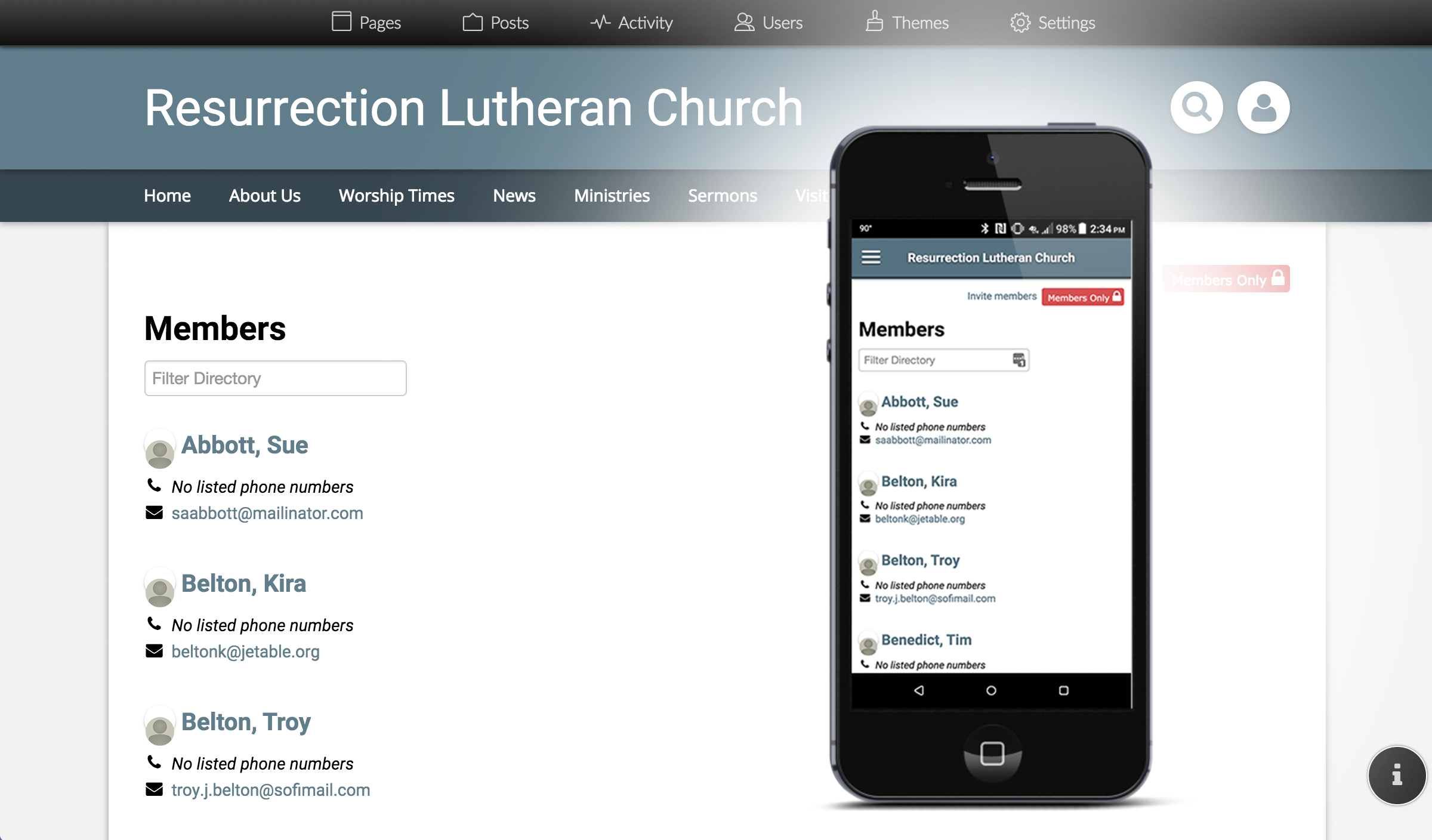 View Photos and Contact Information
Put names with faces, and find info for both households and individual members.
View Groups and Recent Activity
See what groups each member is part of, events they have RSVPed to, and more.
Integrate with ChMS to View Households
Sync changes in membership info with Church360° Members or Shepherd's Staff.