Unlimited Number of Feeds
Have separate blogs for ministries, private announcements pages—whatever you need!
Use for Blogs, Announcements & Prayer Requests
Choose settings so each feed is visible only to the people it applies to.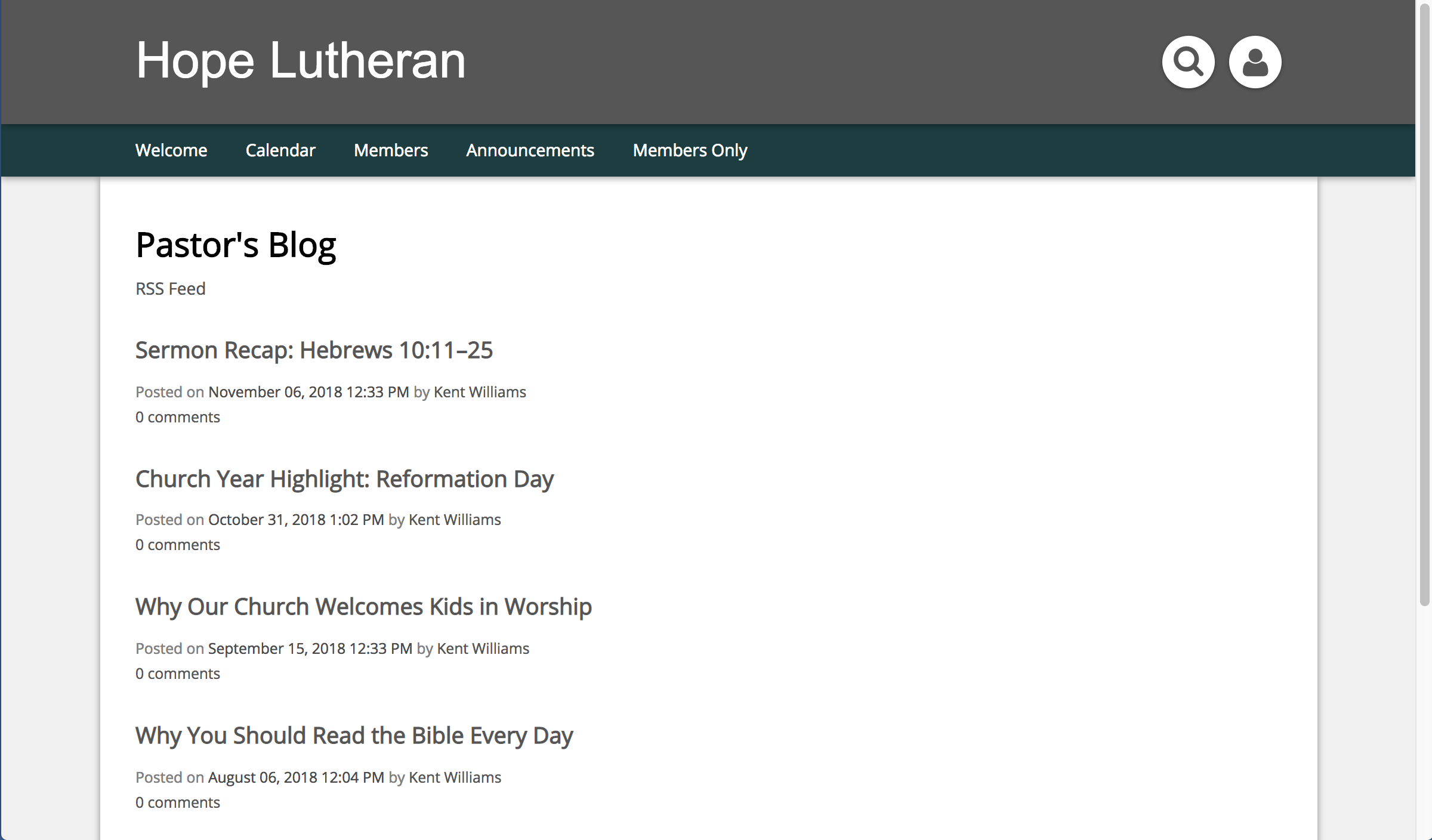 Schedule Posts in Advance
Work ahead and set posts to go live even at times you'll be away from your desk.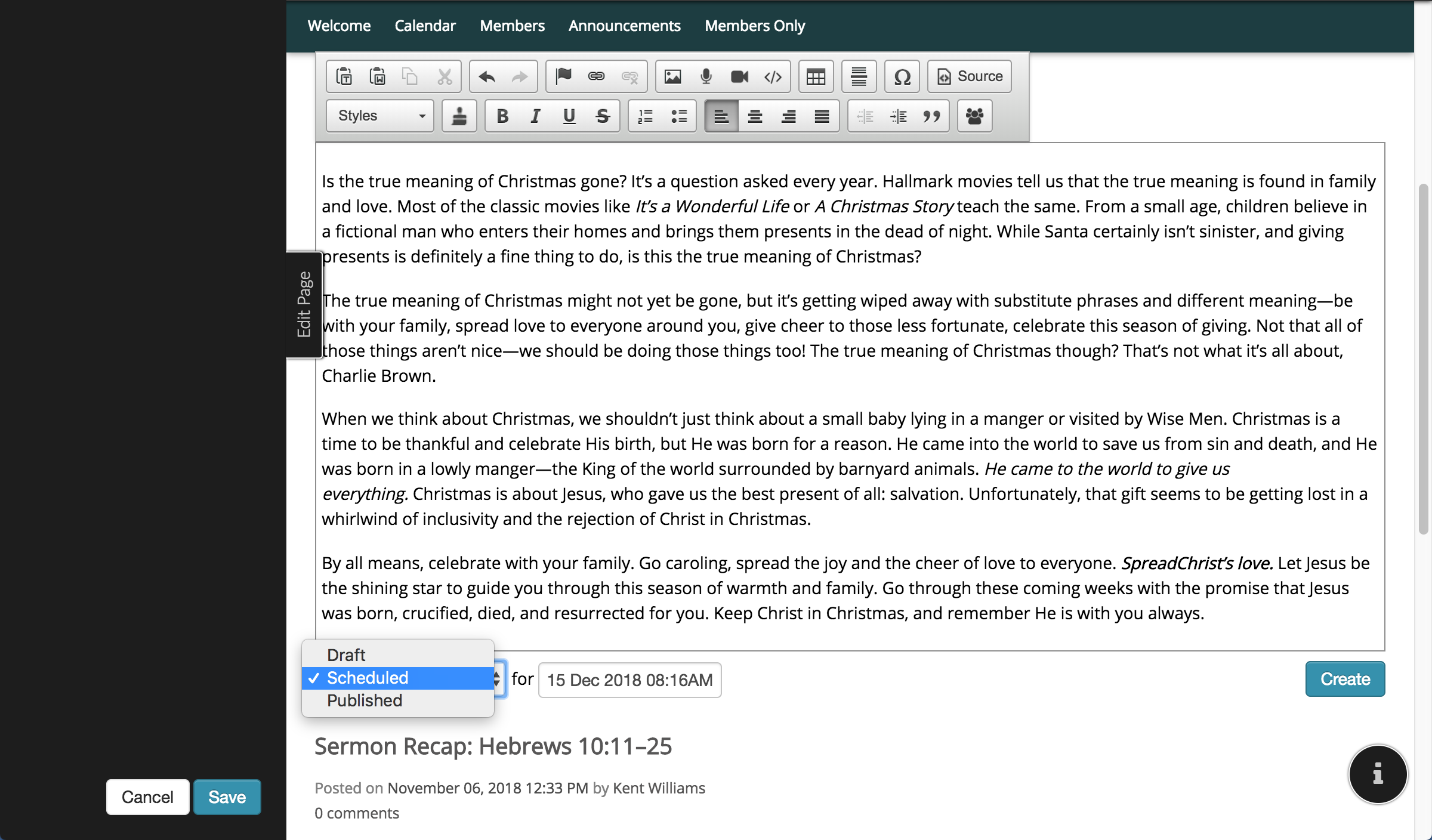 Include Various Types of Media
Embed videos, audio, and images to give readers an immersive experience.
Allow and Moderate Comments
For each feed, use check boxes to choose whether to allow and/or moderate comments.