Simple User Roles
Choose from User, Publisher, Designer, or Administrator.
Unlimited Number of Users
Even if you have a large church, each member can have his own username.
Ability to See Each User's Last Login
Keep track of which users are active or inactive on your church's website.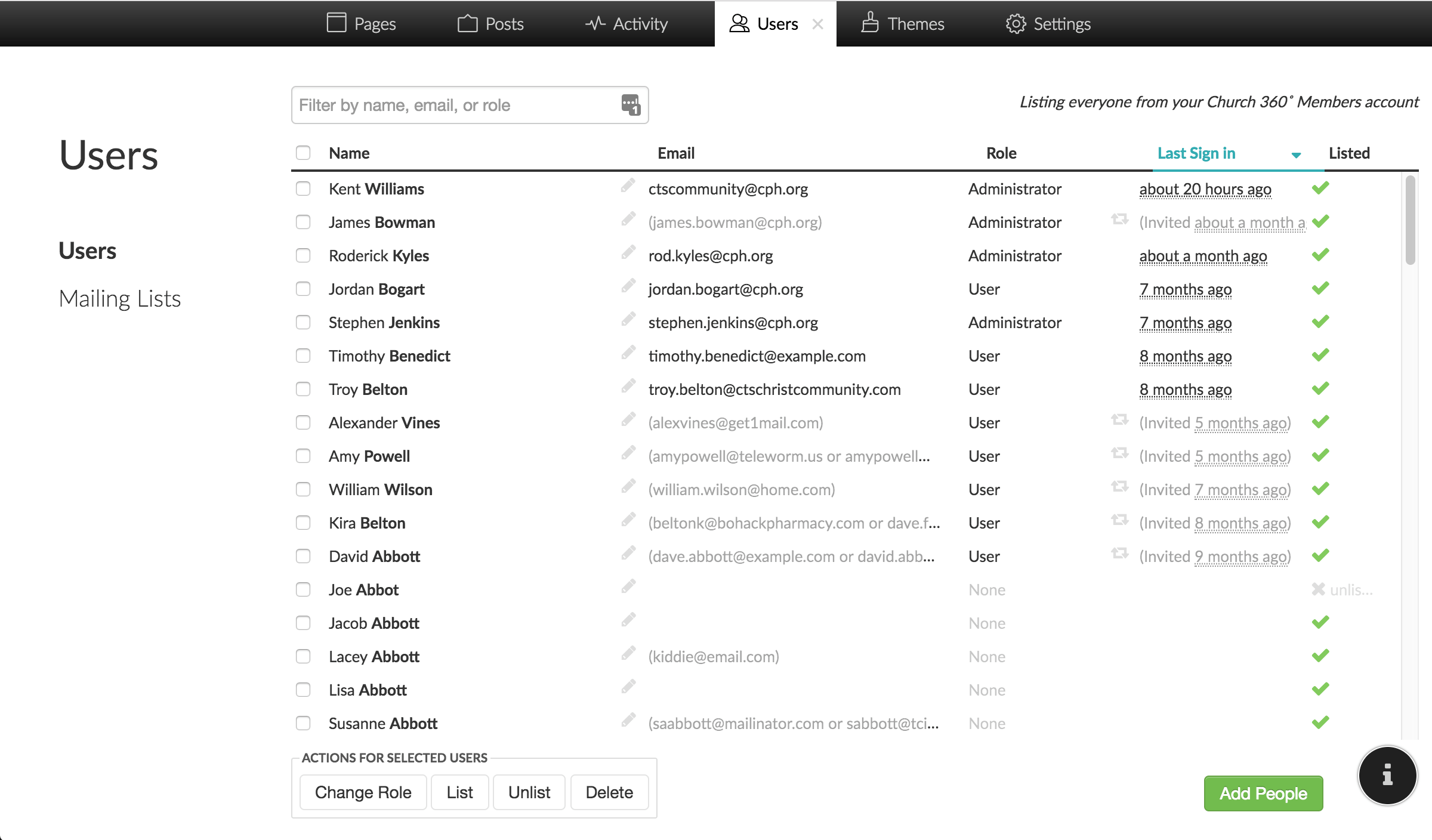 Different Permissions for Each Group
Set each group participant as either a Leader or a Member.
Google or Facebook Credentials for Logging In
Users don't need to remember another username and password.