Secure Database Backups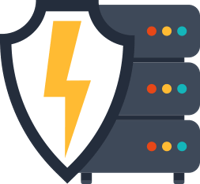 We now offer the option to upload a backup of your database to the secure servers at CTS.
All backups are encryped, and a copy is also saved to your PC.
For the first 30 days, your last backup of each day will be kept. After that, CTS will keep your last backup of each month.
Each monthly backup will be kept for 90 days throughout the duration of your active support plan.
You can contact CTS during normal business hours to obtain a copy of your backup in the event of a disaster. We should be able to process your request within one business day.
This feature is only available to customers who have registered their database with CTS and have an active support plan.
---
Additional Updates in 2018
Activity/Skill/Training Mass Update: Redesigned to make it easier to update the entire list of individuals for an activity, skill, or training
Combine Info for Two People: New utility that combines all Person information
Better Sorting Options: More easily find the information you need on visits, anniversaries, AR statements, subgroups, and more
Subgroups: Copy Combined and Dynamic subgroups
Church Register for Funerals: Date of Death now auto-fills with Date Removed in the Person Record
Notifications on Other Users in Database: Alerts you about other users being in the database when you attempt to back up, restore, rebuild, or upgrade
Help Options:

Press F1 to automatically open a help page related to the window on your screen