WebTools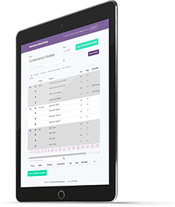 Shepherd's Staff WebTools is a separate portal that you can log into through a web browser, and it allows you to complete certain tasks in Shepherd's Staff when you are away from your church computer.
WebTools makes it easy for volunteers to help out with basic tasks like entering attendance and offerings, and this saves time for church staff.


No confidential data is stored online, and the data from the web easily syncs with what is stored on your computer.

Access these WebTools from anywhere with an internet connection, even on a tablet or a Mac.
WebTools is only available in the 2017 version of Shepherd's Staff and requires a support contract.
---
Additional Updates in 2017
Web-Based Help System: New Help website, which can be launched from each module
Database Switch Button: New button at login that lets you pick a different database before logging in
Graduation-Year Field: New field that auto-populates based on birth date
Attendance by Event Report: New options for filtering and grouping information for reports
Improvements to Batch Entry (Contributions): Fields that do not apply are disabled or hidden, simplifyng offering entry
Multiple Improvements to Statements: Longer allowable message length, and "classic" statements have been removed
Combine Vendors: New utility added to Finance
Calendar of Events Report Export to Google: Export calendar in format that can be imported into Google Calendar
Scheduler Events Grid Export to Google: Export grid in a format that can be imported into Google Calendar
To learn more about the features included in Shepherd's Staff 2017, watch this recording from one of our training webinars.