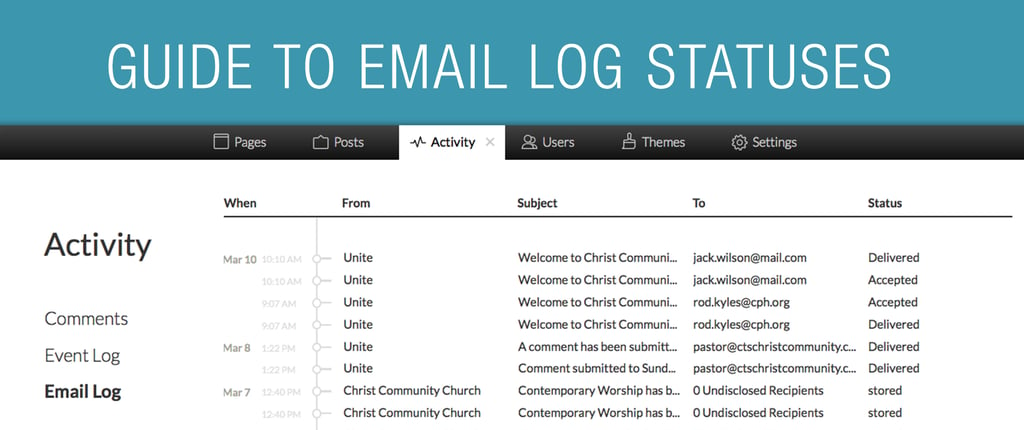 Since the email log was released in Church360° Unite, we've had a few questions about what the log statuses mean. Here's a quick explanation to guide you!
Accessing the Email Log
In case you missed our earlier post on the release of an email log in Church360° Unite, here's a quick reminder on how to access the Email Log. First, log into your church's account as an administrator. Next, click on the Activity tab and select the Email log. There you will see a list of all the email activity that has taken place in Church360° Unite through your account.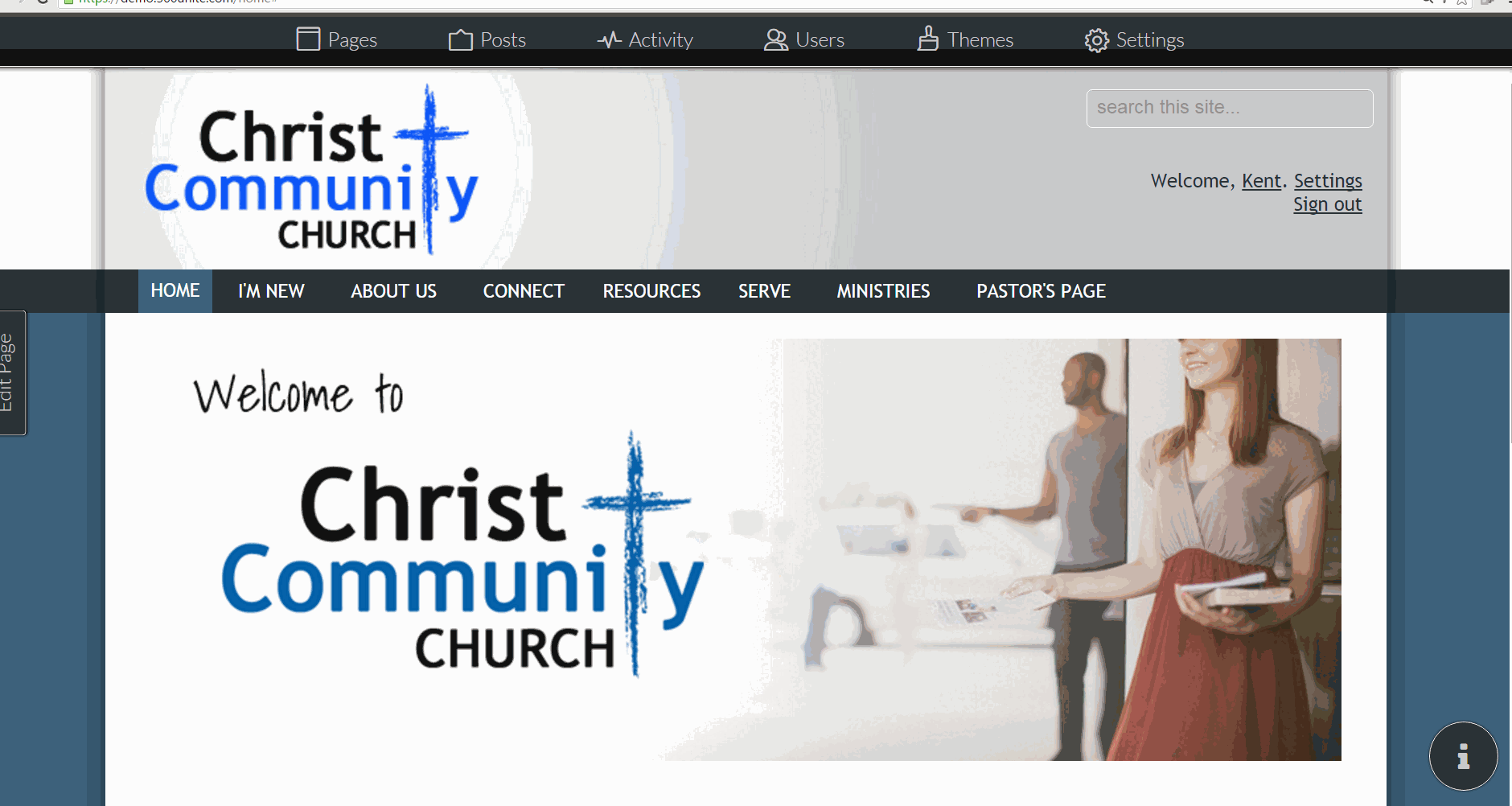 Status Bar in Email Log
If you have sent any emails through Church360° Unite, you may notice a status bar on the right hand side of the screen.The bar represents what portions of your emails have been, accepted, delivered, or failed to deliver. To learn more about which specific emails have been delivered, accepted, or failed, click on the arrow next to the bar to expand your selection.
Stored
When an email request is first received by our relay service, it is initially marked as stored in the status column. After an email is marked as stored, our relay service works with Church360° Unite to identify the specific group of email addresses where you will be sending your message.
Accepted
Once those addresses have been identified and the emails are ready to be sent, their status will change to accepted. The accepted status means that the individual message is in queue, waiting to be sent out. Emails that have been accepted will appear blue in the status bar.
Delivered
Once the email reaches your recipient's inbox, it will be marked as delivered. This means that the next time your recipient opens their email, the message will be waiting for them! Emails that have been delivered will appear green in the color bar.
Failed
Failed emails are represented in the red portion of the progress bar. Failed emails will fit into one of two categories. A temporary fail means that the email was not received the first time it was sent. Our service will try to resend the email every fifteen minutes to attempt to resolve the problem. A permanently failed email is one that was rejected by the recipient's email server. Permanent fails could occur because of mistyped or undeliverable email addresses.
We hope that this post helps you track emails through the email log in Church360° Unite. If you have any further suggestions or questions, please contact our support team support@cts.cph.org or call us at 800.346.6120.
If you would like to receive blog updates automatically in the future, please subscribe! You can choose to received updates on an instant, weekly, or monthly basis.