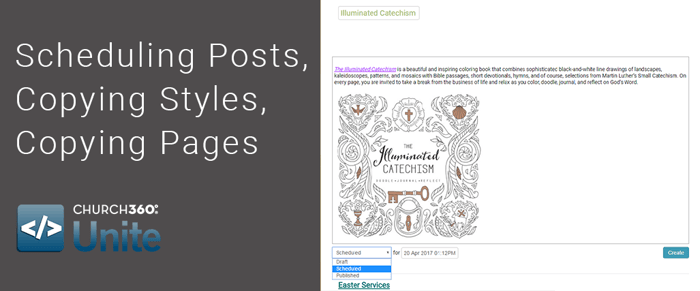 We added new features that allow you to schedule blog posts, create new styles from existing styles, and create new pages from existing pages. We hope these improvements will help make your work in Church360° Unite more efficient!
Scheduling Posts
At the request of our customers, we've added the option to schedule posts to go live at a later time. To utilize this option, navigate to the Feeds page you wish to edit and create your post. When your content is ready, select the Scheduled option from the drop down menu at the bottom of the browser. Then select the date and time you would like to schedule the post for. Finally, click the Create button to finalize the post.
Once posts are scheduled, they will be listed as pending under the Posts tab in the Admin bar.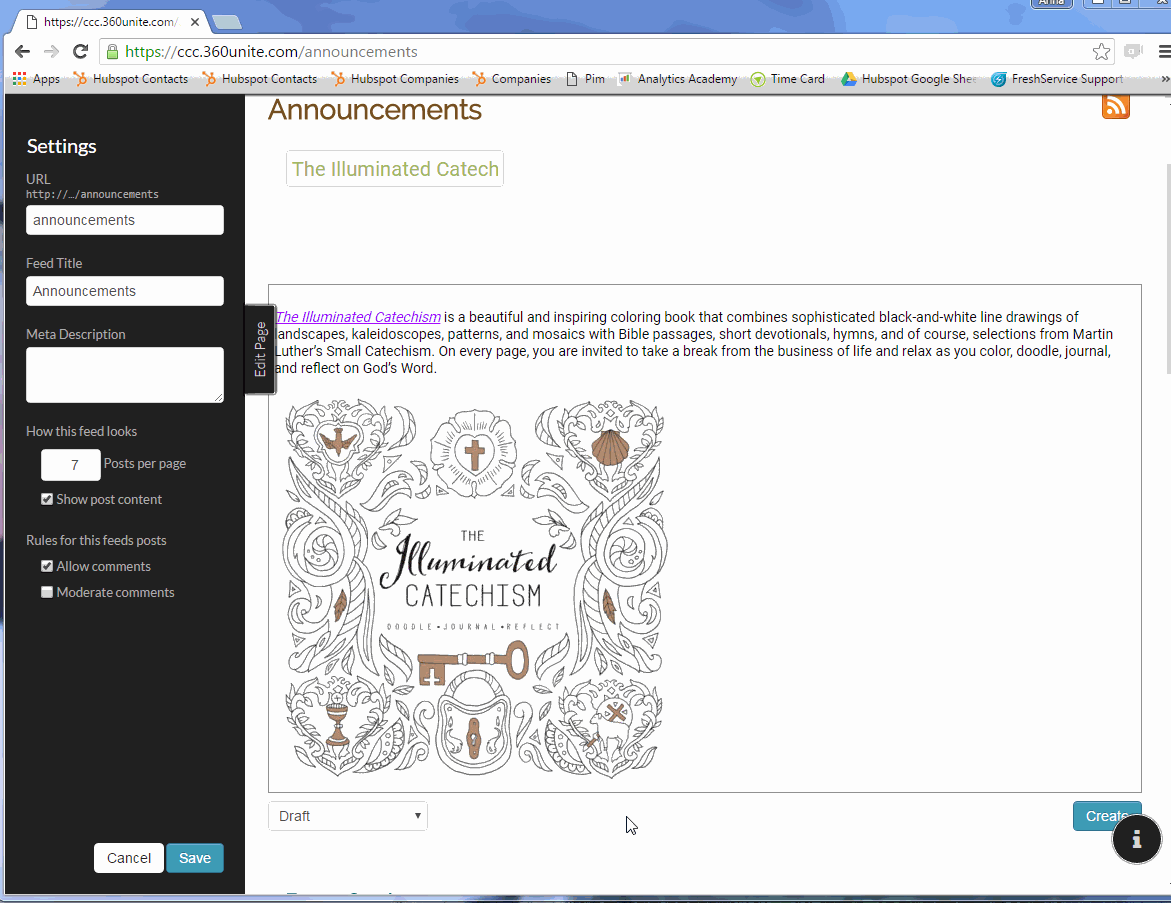 Copying Styles
You can now easily create new font styles by copying them from existing styles! To start, click on the style you wish to copy. Make your desired changes to that style, then click the Save As button. Type in a name for your new style. Finally, click the green Save button. Your new style will now appear in the list of styles!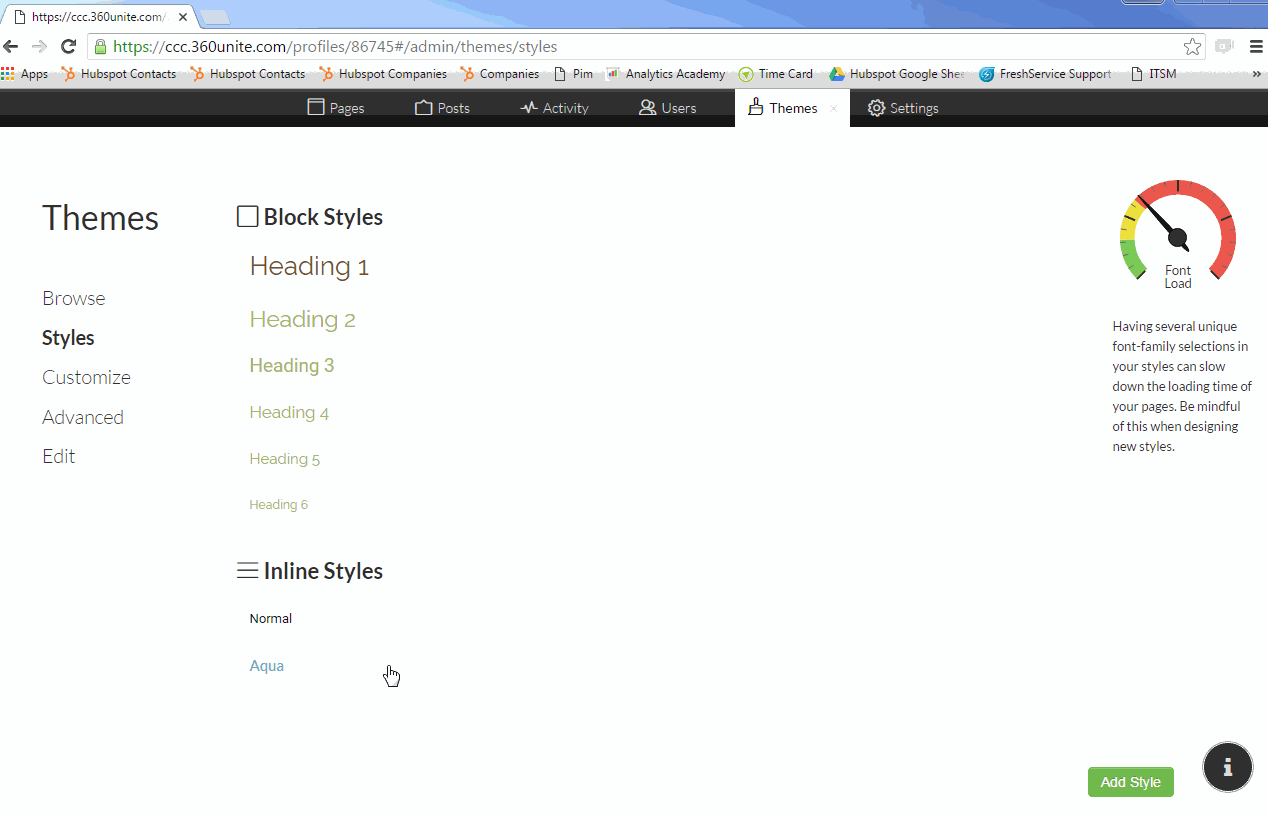 Copying Pages
We've also added a feature that allows you to create a new page by copying the material from an existing page. To use this feature, navigate to the Pages tab in the Admin bar. Click on the name of the page you would like to copy and then select the Duplicate option at the bottom of the browser. Your duplicated page will then be included in the list of available pages. Double click on the page to make your final edits in the page editor.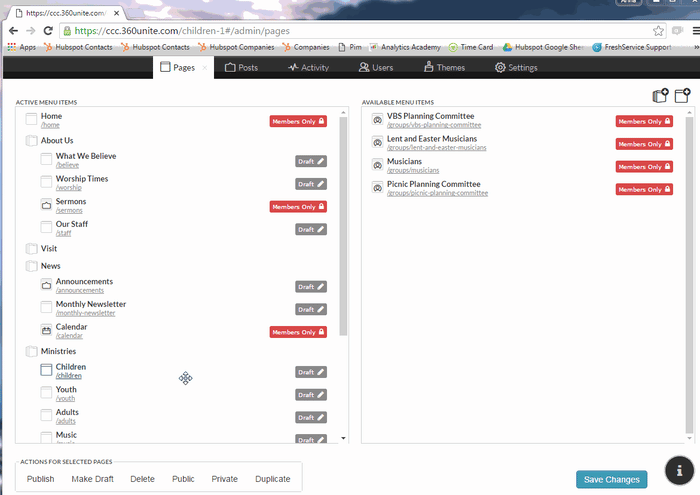 ---
We hope you enjoy these most recent updates to Church360° Unite!
Subscribe to the Church360° Unite blog to receive our latest updates on product releases and trainings.