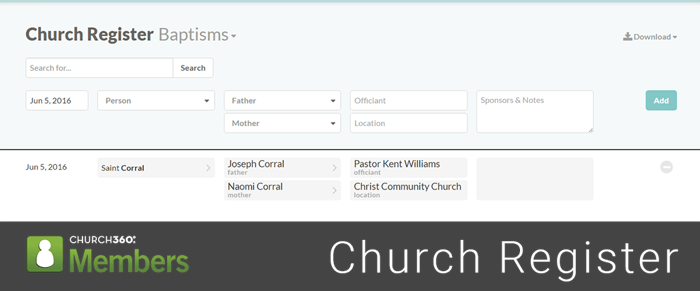 We've added a Church Register where you can record Baptisms, Confirmations, Weddings, and Funerals in Church360° Members.
Church Register Overview
Many of our users have been requesting a Church Register feature in Church360° Members and we're excited to announce that this feature is now a reality! With the Church Register, you will now be able to record official acts from within the software. The Register is also able to retrieve pertinent information about your current members from the Church360° Members databse and add new records for those who do not yet have a individual profile.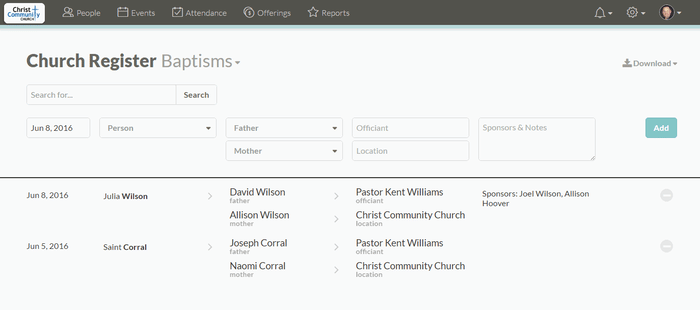 Baptisms
Baptisms can be recorded in the register by navigating to the settings cog, selecting Church Register, and then selecting Baptisms from the drop down menu. You are able to add the date, name, parent information, officiant, location, and any pertinent notes. We would recommend using the notes section for sponsor information, but the way you use it is completey up to you! If you'd like, you can even enter historical Baptism dates for your church which were otherwise recorded in a book or paper file!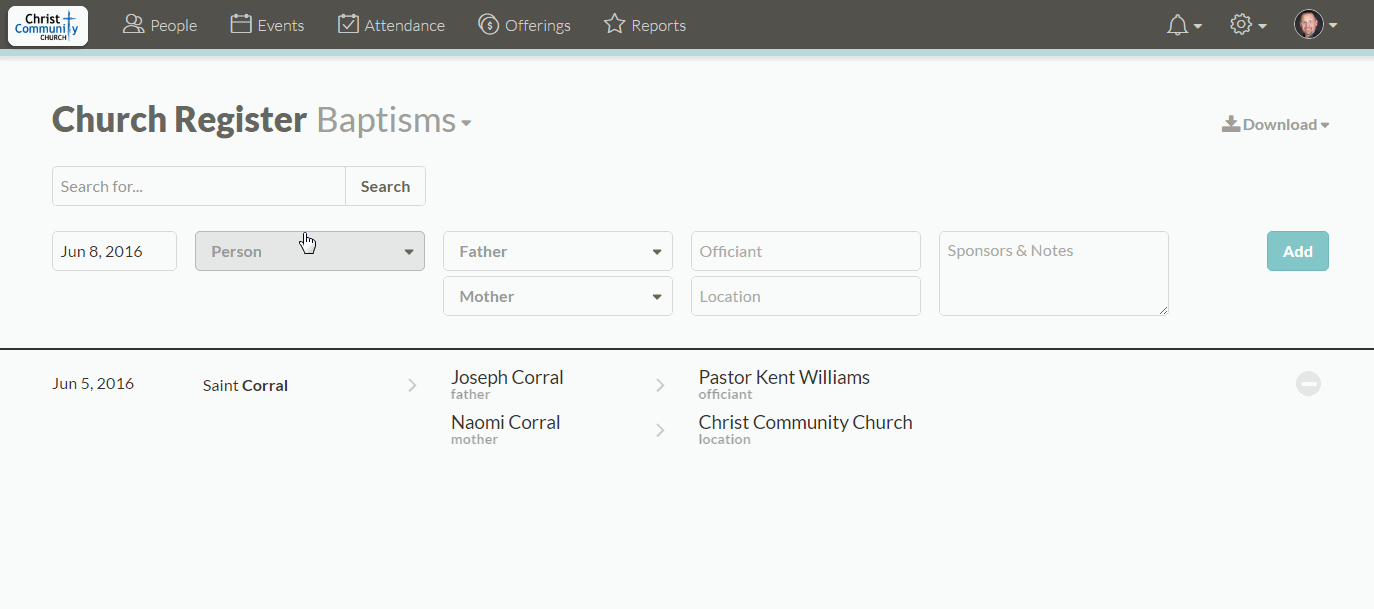 Confirmations
To add Confirmation entries, simply select the Confirmations option from the drop-down list. The entry order for Confirmations will be the same as for Baptisms. As a reminder, once you add a confirmation entry in the Church Register, that information will automatically be applied to the Confirmation date in an individual's profile!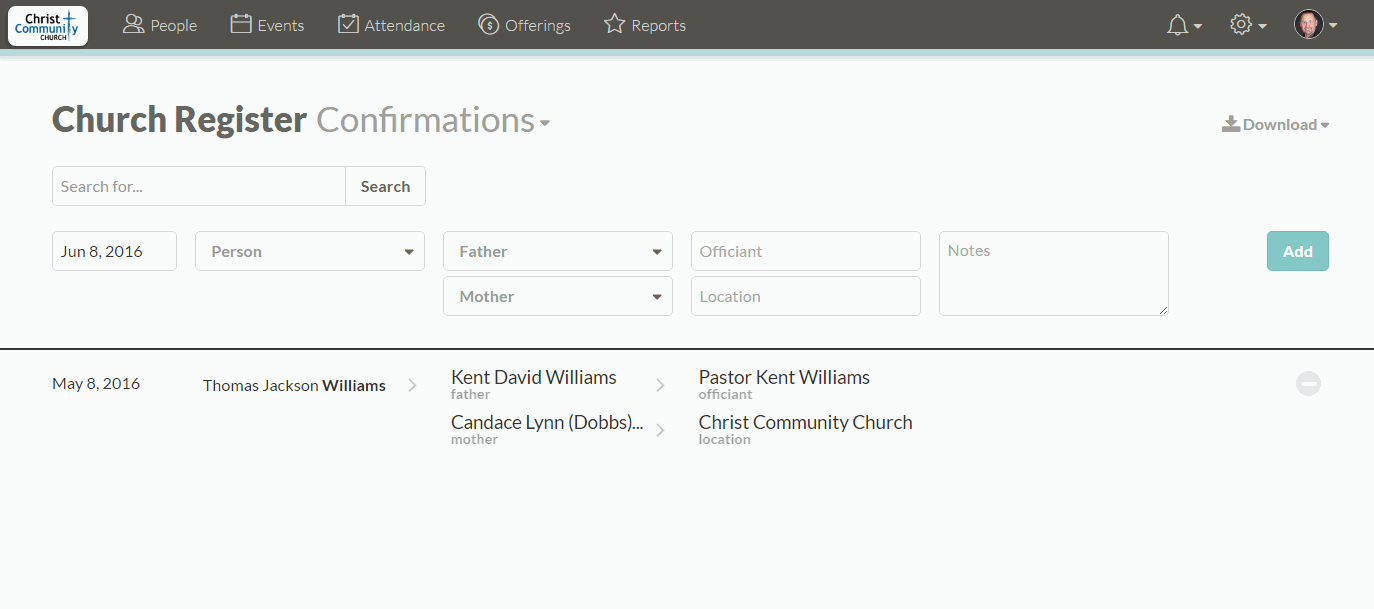 Weddings
The entry options for Weddings vary slightly from that of Confirmations and Baptisms. When entering the couple's name, be sure to enter the bride's maiden name in the "maiden name" box and the married name in the "last name" box. This will ensure that her contact information appears correctly in her Church360° Members individual profile. If you wish, you may also include the license number and return date in the appropriate boxes. Witness information and any other notes can be recorded in the right-most box of the entry.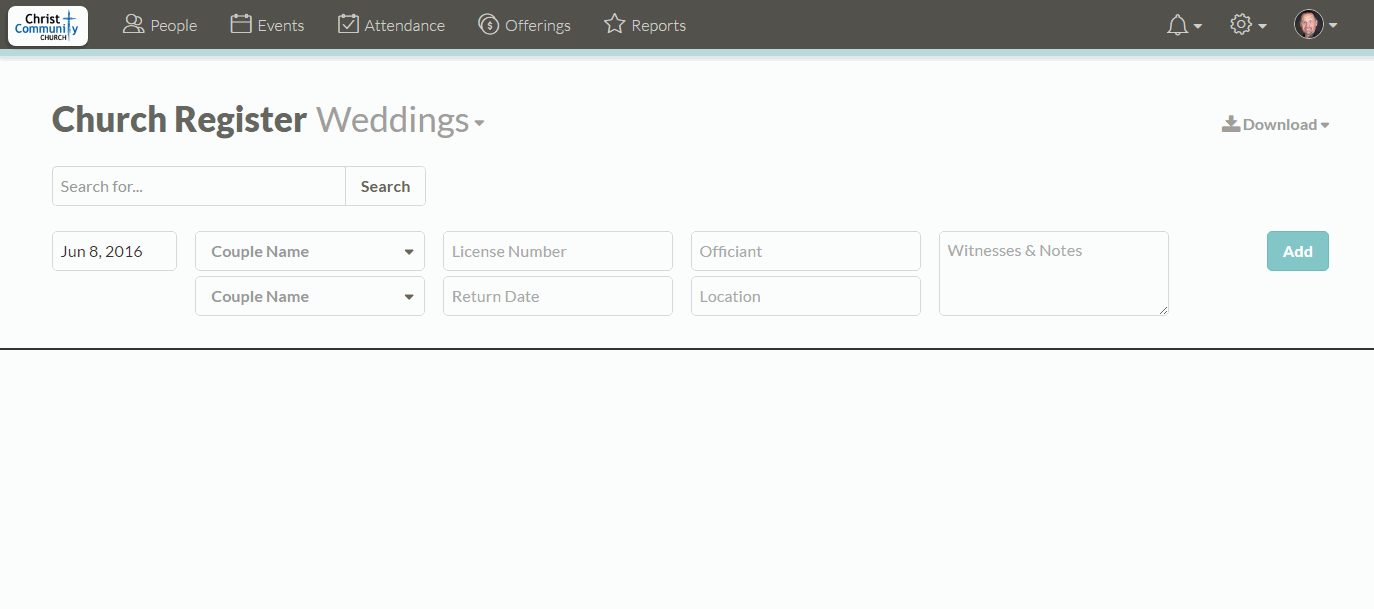 Funerals
When entering funerals, the funeral date should be recorded in the left-most date box, whereas the date of death should be recorded in the "Death Date" box located to the right of the deceased person's name. If you wish, you may also add the burial location and any pertinent notes in the appropriate sections of the Register entry.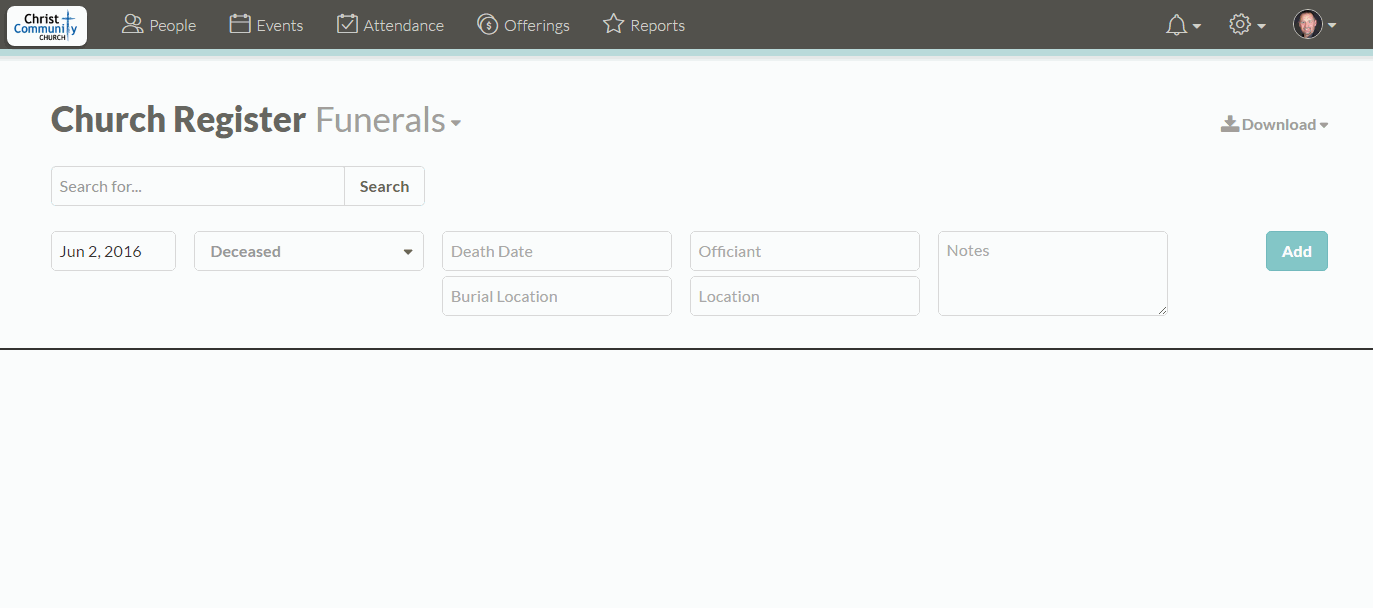 We hope that this new Church Register feature will help you to manage historical information at your church, and track official acts that occur from this time forward!
If you have any questions or comments, please contact our support team at support@cts.cph.org or 800.346.6120.
---
To receive product updates on a regular basis, please subscribe to our blog! You can choose to receive updates on an instant, weekly, or monthly basis.