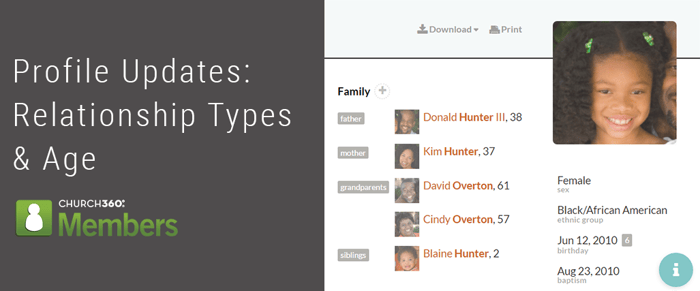 Grandparent and sibling relationships can be added from profiles and age is now displayed next to birthday.
Addition of Sibling Relationships
We've added the ability to note sibling and grandparent relationships for families! This update will take effect in a few different ways. For those children who already have the same parents, sibling relationships will automatically be inferred and applied to their profile. Users may also record additional sibling relationships by clicking on the plus sign next to a person's name and selecting sibling from the drop-down menu.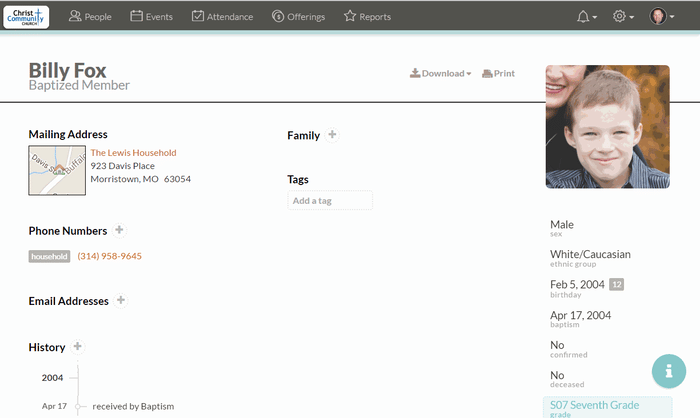 Addition of Grandparents and Grandchildren
Along with the addition of sibling relationships, we've also added the option to note relationships between grandparents and grandchildren.
As with siblings, parents, & children, Church360° Members remembers the relationship between grandparents and grandchildren no matter whose profile you are on. This means that if a grandchild is linked from a grandparent profile, you will not have to go back to the grandchildren profile and link them again.
We know that some families may have many grandchildren, which could clutter up the profile view. Because of this, we've also given you the option to hide or display grandchildren on a grandparent profile.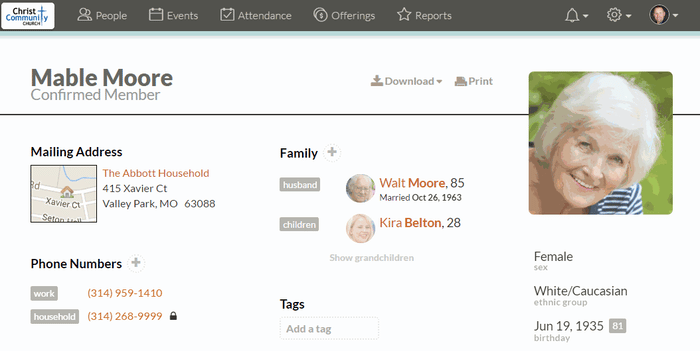 Age Added Next to Birthdate
You may also notice that age has been added next to birthdate on the individual profile view. This is a small change, but one that many of our customers have been asking about for a while! We hope that the addition of age next to birthdate will help to streamline your workflow as you keep all your member's information in one place!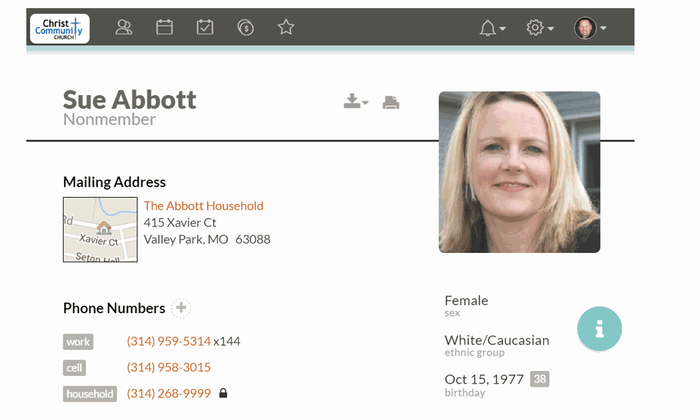 We hope that these changes make it easier to navigate individual and household profiles in Church360° Members!
If you have any questions or comments, please contact our support team at support@cts.cph.org or 800.346.6120.
To receive product updates on a regular basis, please subscribe to our blog! You can choose to receive updates on an instant, weekly, or monthly basis.