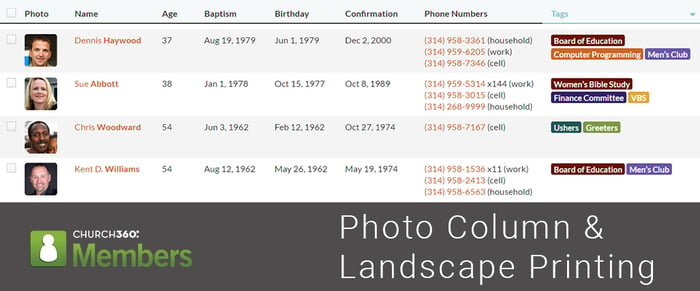 We've added a photo column for both individuals & households in the People view and added the option for landscape printing across all views.
Photo Column Added to People View
Many of our users have been asking for a way to display member photos in additional places besides the profile view. In response to this feedback, our developers have added the option to include a photo column in the People view for both individuals and households!
To show the new photo column in the People view, simply select the photo option from within the column selector. The photo column will automatically appear on the left side of the People view. To help save you time and maintaing consistency, the photos that you see from this view will also be the same photos that appear in individual and household profiles.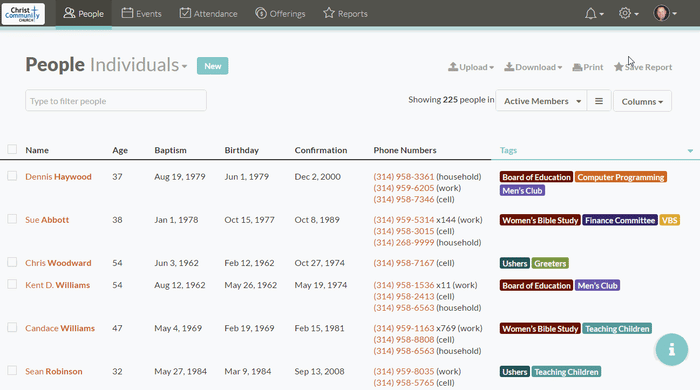 Landscape Printing
In addition, we've also add the option for landscape printing across all our views! There are certainly a lot of options for utilizing this new addition, but here are just a few ideas about how it could help you.
Use landscape printing in the People view when you want to print a multitude of information, including tags, with to your members' contact information.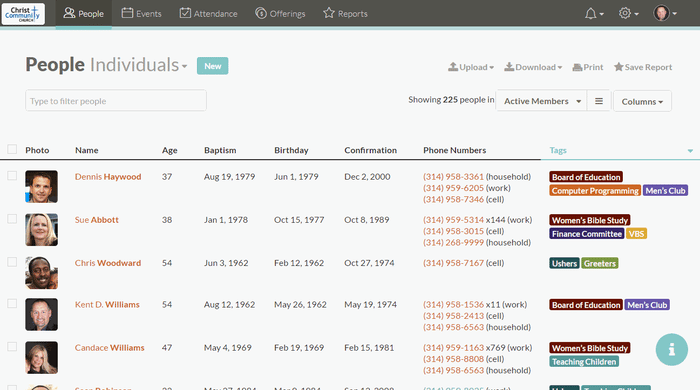 In the Events view, landscape printing might help those of you who add your Church360° Members calendar to your monthly newsletter or bulletin. With the extended view, all your event titles and times fit nicely onto one page!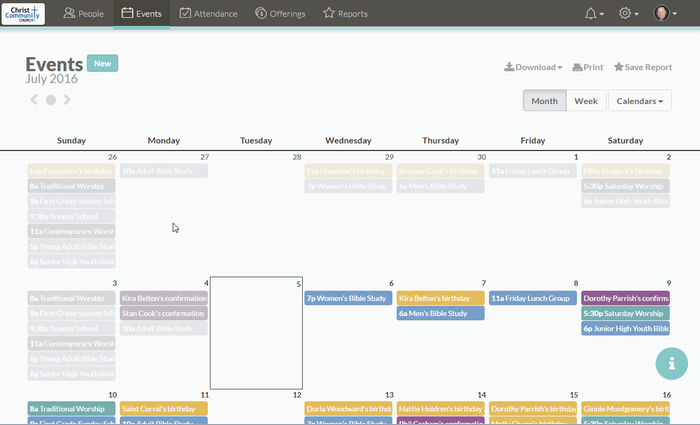 With landscape printing you are also able to see all your offering batch information in one page! Use this printout to assist your offering counters in double checking their work or to share information with your treasurer and bookkeeper!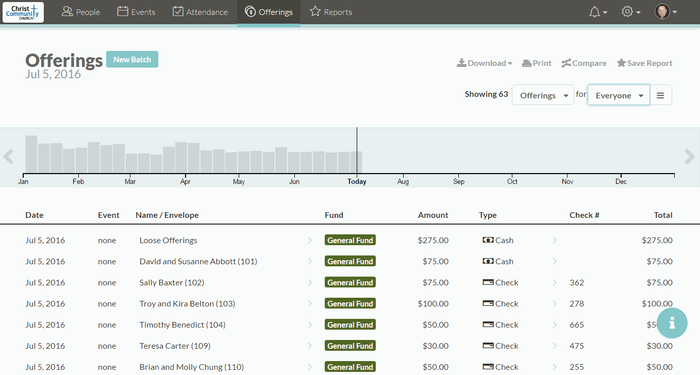 We hope that these updates give you even more flexibility for viewing and printing your members' information!
If you have any questions or comments, please contact our support team at support@cts.cph.org or 800.346.6120.
To receive product updates on a regular basis, please subscribe to our blog! You can choose to receive updates on an instant, weekly, or monthly basis.