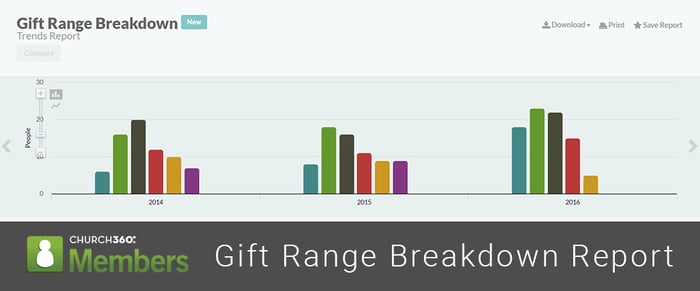 We've added a Gift Range Breakdown Report that allows you to compare trends in your contributors' giving ranges over time.
Accessing the Gift Range Breakdown Report
To access the Gift Range Breakdown report, click on Reports and then select the Gift Range Breakdown Report from within the the All Reports section. The Gift Range Breakdown Report is a Trends Report, which shows changes in history over time.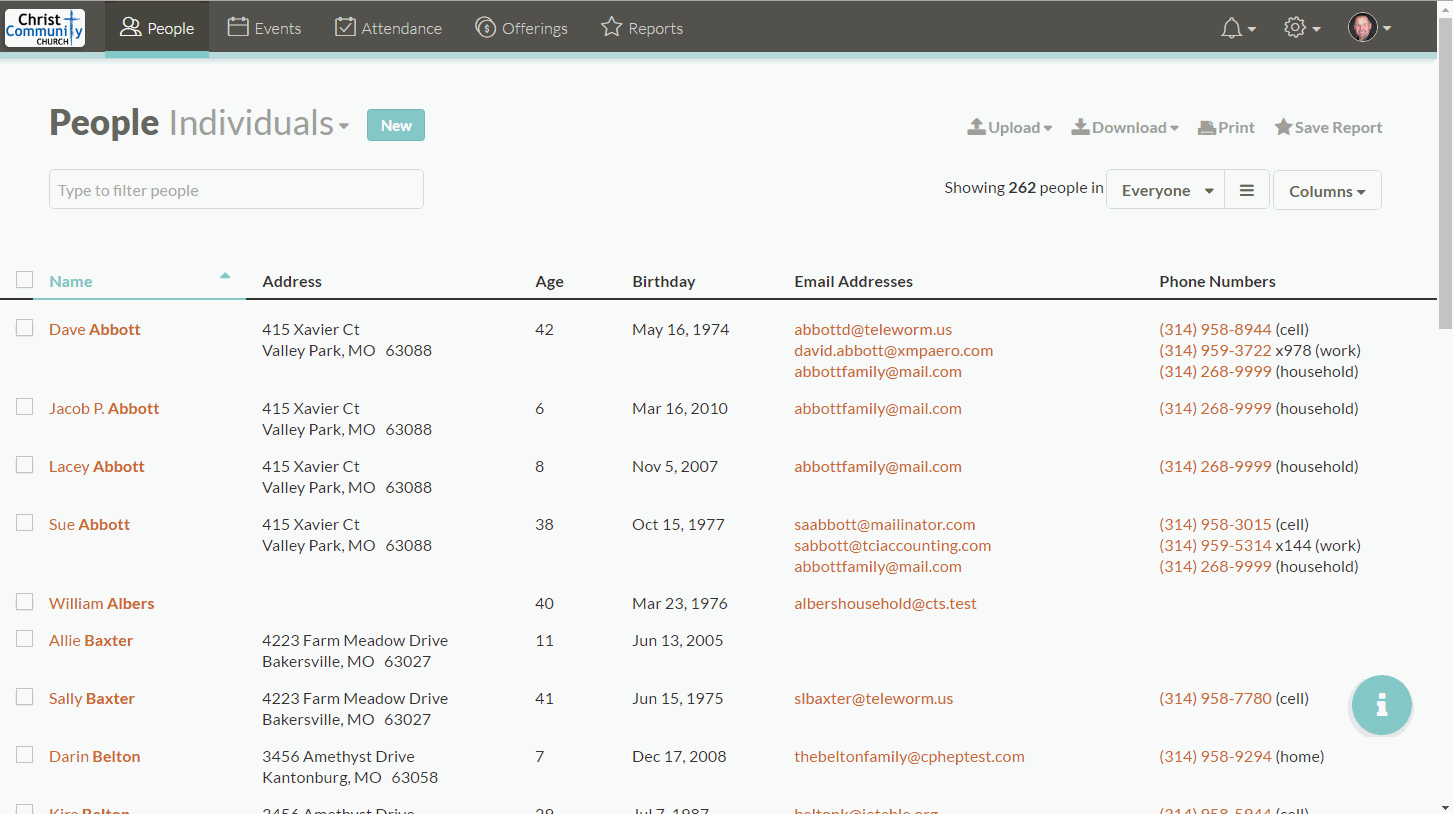 Navigating the Gift Range Breakdown Report
When navigating the Gift Range Breakdown Report, use the zoom bar on the left to change the time frame for your report. You may switch between bar and line graphs using the icons next to the zoom bar.
Whether you are viewing the graph in a bar or line, you may drill down into each data point by clicking on it. When you click on a data point you will be taken to the Summaries by Giver view for that time range.
Calculations for each category are based on a giving unit's total giving for a date range divided by the number of weeks in that date range.
Customizing the Gift Range Breakdown Report
We realize that the default parameters for the Gift Range Breakdown Report might not exactly meet your church's needs. As with all our default reports, you are able to customize and save the report parameters for your congregation.
For example, if you'd like to expand the ranges for each trend line, simply edit the existing criteria and then delete any lines which remain. In the example below, I've consolidated the default report to include only three trend lines.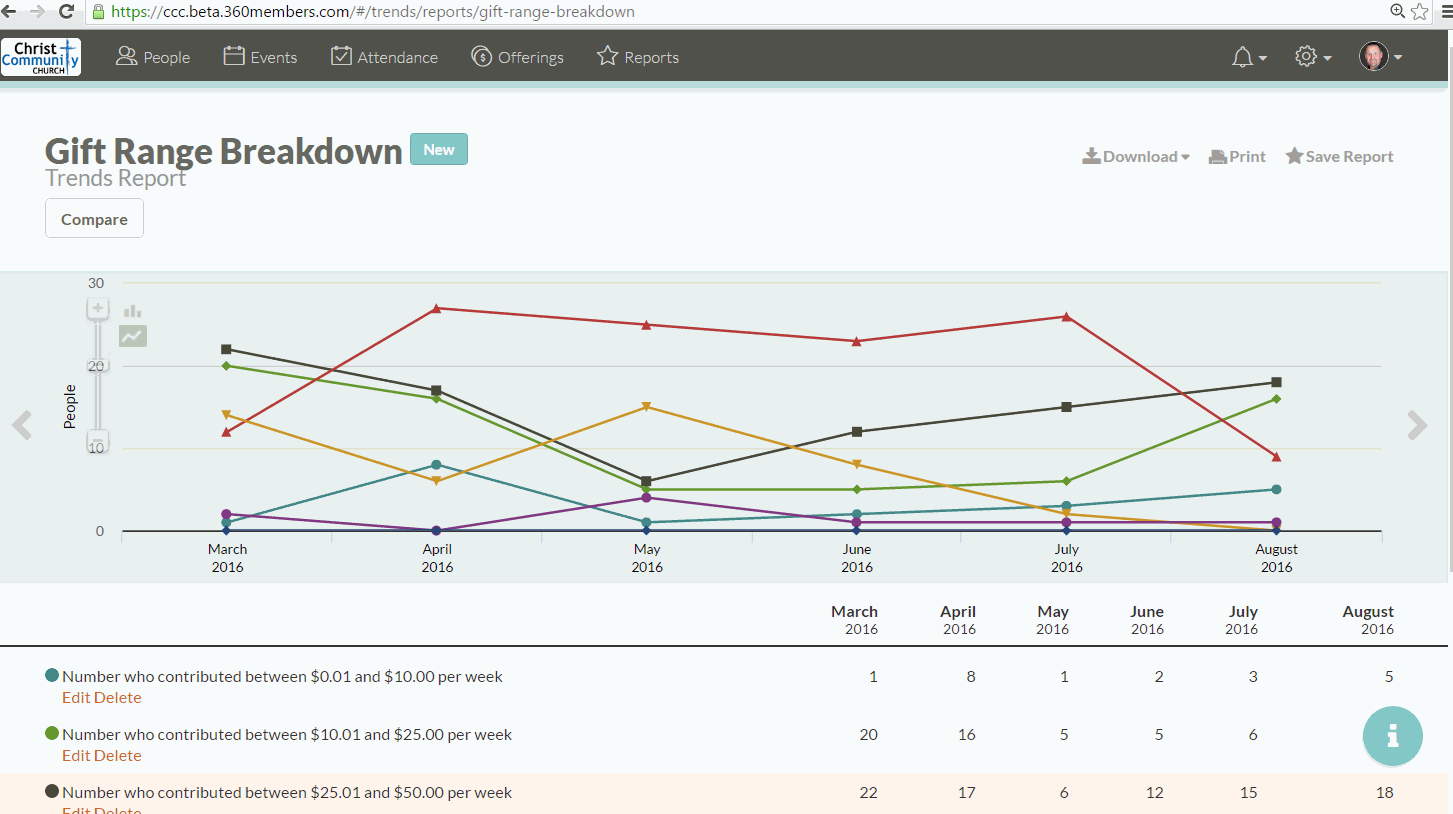 You also may wish to add your own trend lines. With trends reports, you can mix and match different type of trends. So, for example, if you wanted to compare giving ranges for Saturday vs Sunday Worshippers, you could add separate trend lines based on Smart Groups for each giving range. Whether you're adding, editing, or deleting trend lines from the default report, be sure to save your custom report before moving away from the reports screen!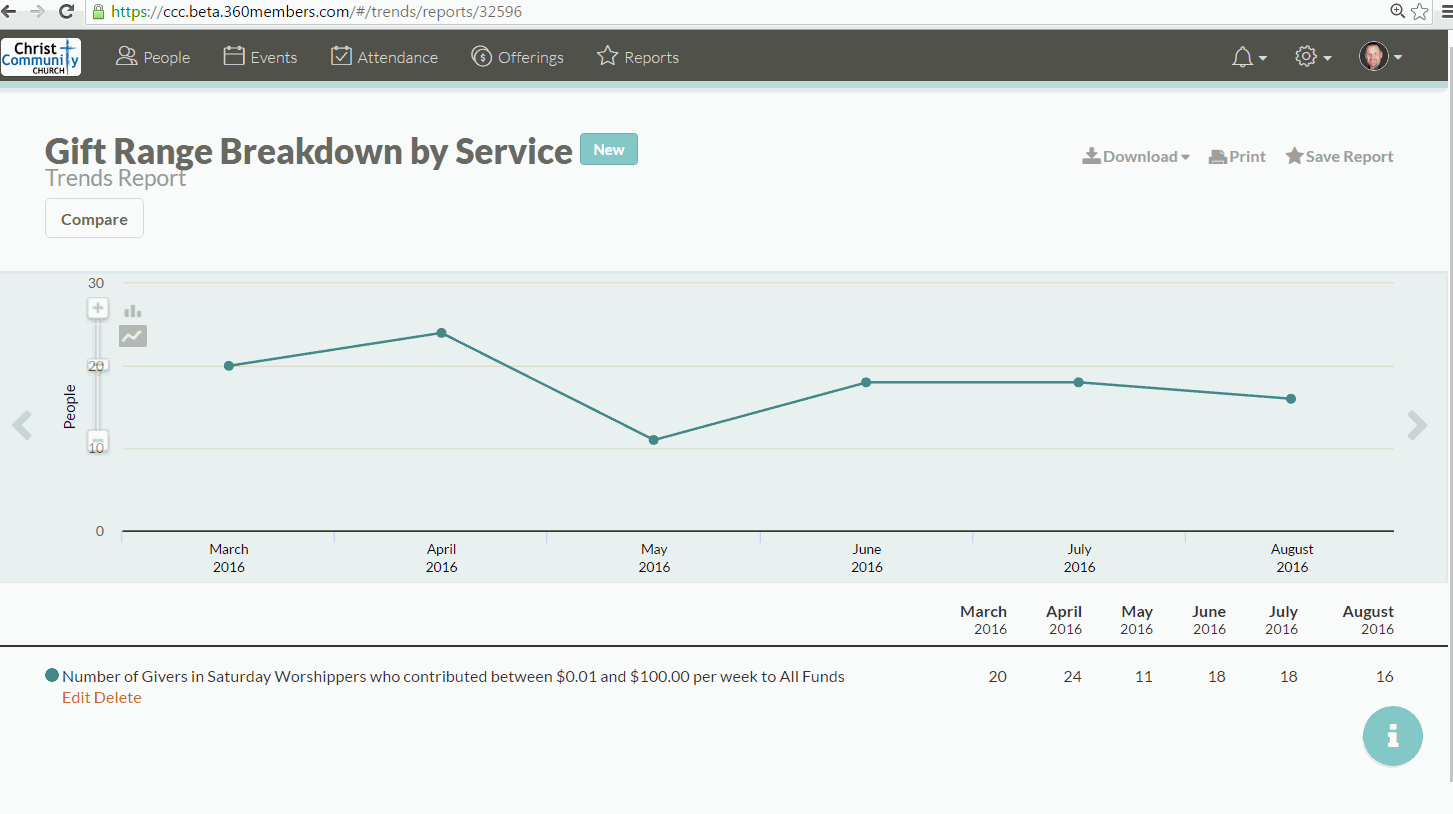 We hope that the addition of the Gift Range Breakdown Report helps you to analyze your church's giving history! If you have any questions or comments, please contact our support team at support@cts.cph.org or 800.346.6120.
To receive product updates on a regular basis, please subscribe to our blog! You can choose to receive updates on an instant, weekly, or monthly basis.