New look, new feel, new features!
We're excited to announce a brand new look and feel for Church360° Members. This change will not only add visual consistency and improved usability, but it will also introduce some innovative features that will save you time by quickly giving you more information.
Visual Consistency
This new look offers more muted tones to allow your data to stand out. The menu has moved to the top of the screen, freeing up the body to show more information without having to scroll. Simple, new icons provide clearer navigation through the site.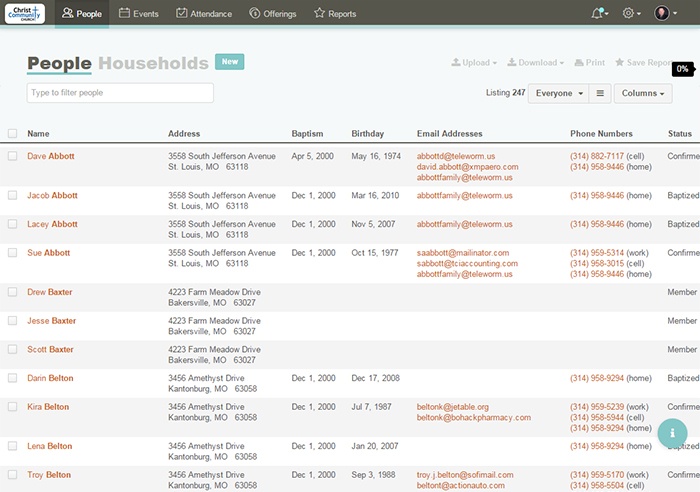 Improved Usability
Action buttons have relocated to more appropriate locations, sticking to the screen where necessary. Common tasks, such as downloading, printing, and saving reports, are now all located in the same place on every screen. Our new Information Center makes finding help and training easier than ever before.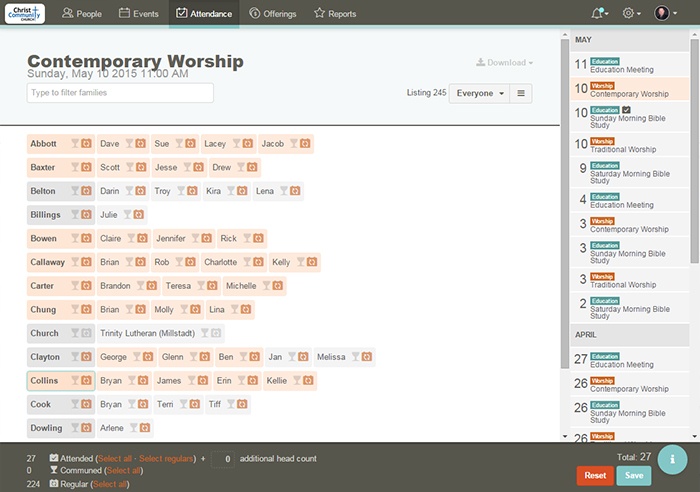 New Features
This redesign introduces a variety of new features and paves the way for future improvements. Here are some of the new features included in this update:
Single profile page with easy printing
Improved report library with quicker accessibility
Single-line weekly calendar view
The ability to export data to an XLSX file in addition to a CSV file.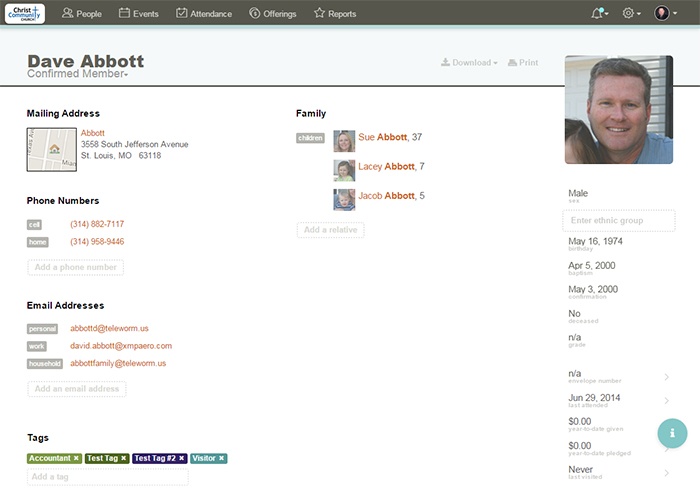 To learn more, watch our previously recorded webinar:

To receive product updates on a regular basis, please subscribe to our blog! You can choose to receive updates on an instant, weekly, or monthly basis.