Which day would you call the "start" of your worship week? The calendar on my wall shows Sunday on the far left and Saturday on the other side, but this doesn't make sense when I'm entering information about the weekend's worship services in Church360° Members. I want certain services grouped together!
To solve this problem, we added an option that allows you to customize how you define a week at your church.
Settings
Currently, the default setting in Church360° Members recognizes Saturday as the first day of the week, ending on the following Friday. (The idea is to keep Saturday and Sunday services grouped together.)
We think this makes a lot of sense, but maybe our definition doesn't work best for your church. Never fear! You can easily adjust for your account:
1. Go to General Settings.

2. Use the "Start week on" drop down to choose the first day of each week. For example, choosing Wednesday means each new week begins on Wednesday and ends the following Tuesday.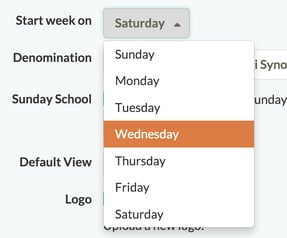 3. Click Save at the bottom of the page.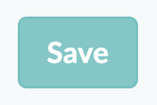 That's it! We hope this update makes managing your church with Church360° Members more enjoyable. Keep that feedback coming—email us at support@cts.cph.org with your suggestions.
To receive product updates on a regular basis, please subscribe to our blog! You can choose to receive updates on an instant, weekly, or monthly basis.