We've updated the layout of individual and household profiles in Church360° Members with a few minor changes.
People
Here is an example of an updated profile layout:
Tags
Tags have moved so that they now appear under Family information.
Adding a new tag is now even easier, as it functions in the same way as other elements on the page.

Notes
Notes have also moved slightly. To keep them from being pushed too far down the page, notes span only two columns now, instead spanning the entire width of the browser window.
Adding, editing, and deleting notes functions more like the other elements as well.
Finally, new notes will now appear at the top of the list (rather than at the bottom).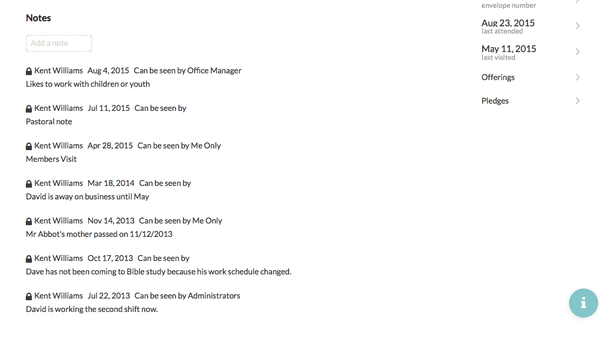 That's it! We hope this update makes managing your church with Church360° Members more enjoyable. Keep that feedback coming—email us at support@cts.cph.org with your suggestions.
To receive product updates on a regular basis, please subscribe to our blog! You can choose to receive updates on an instant, weekly, or monthly basis.