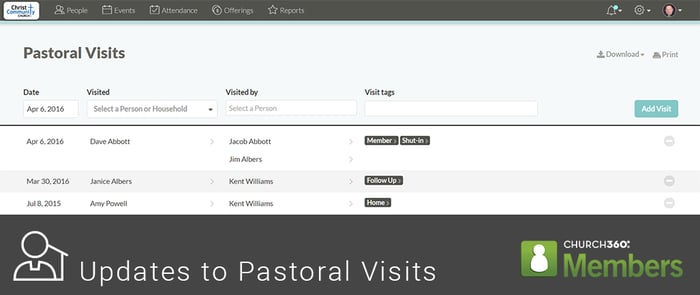 We've created a History section in household and individual profiles which provides you with a timeline of all notes and Pastoral visits to your members. You can also change an individual's membership status from within this new History section.
Adding Notes and Pastoral Visits Within Profiles
To add notes and Pastoral Visits, click on an Individual or Household name to open their profile. Click on the plus icon in the History section, then select Add Note or Add Pastoral Visit. Enter in your note or visit information. If you would like for only certain people to see this note, enter that information in the This can be seen by section. Click outside the note box to return to the normal profile view. Your changes will be saved automatically.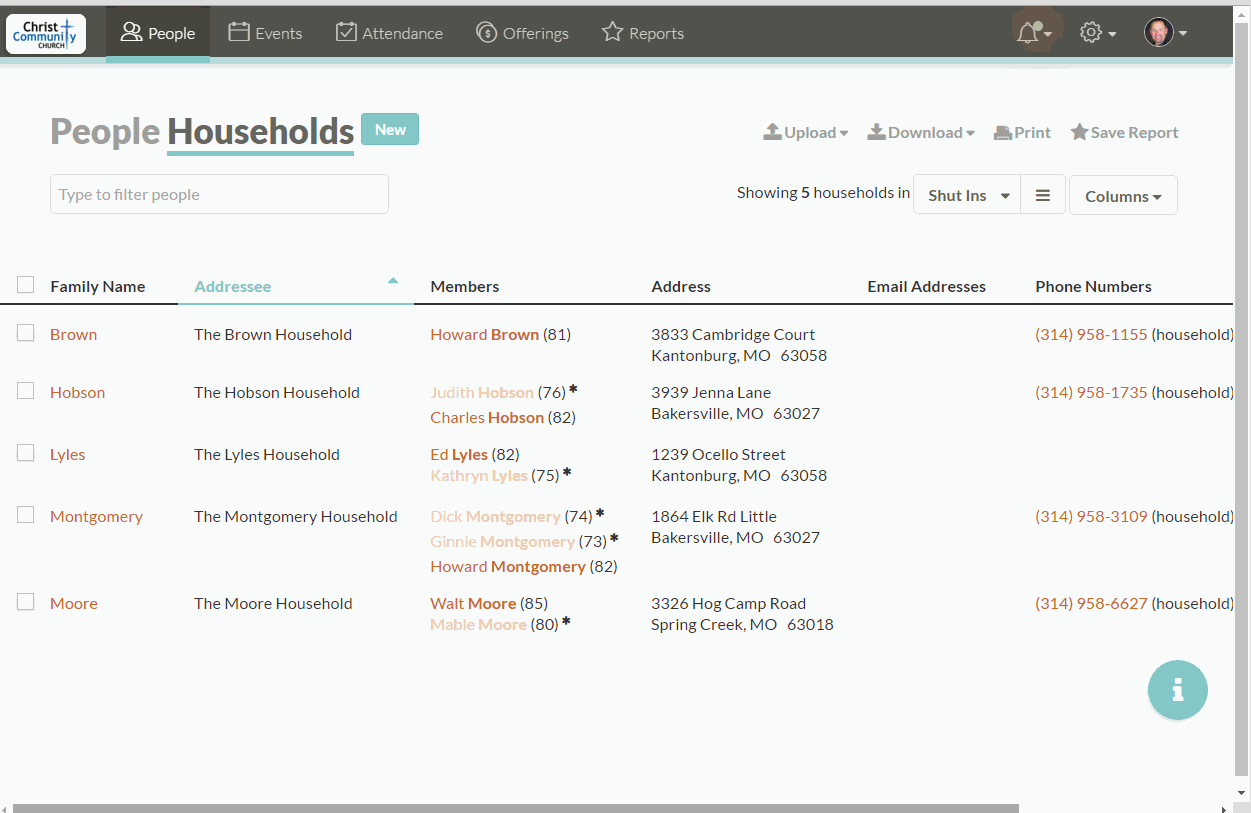 Changing Membership Status
To change an individual's membership information, click on their name to open their profile. Navigate down to the History section and then select the appropriate Receive as Member or Remove from Membership option. Then, select the reason for reception or removal. Click outside the note box to return to the normal profile view. Your changes will be saved automatically.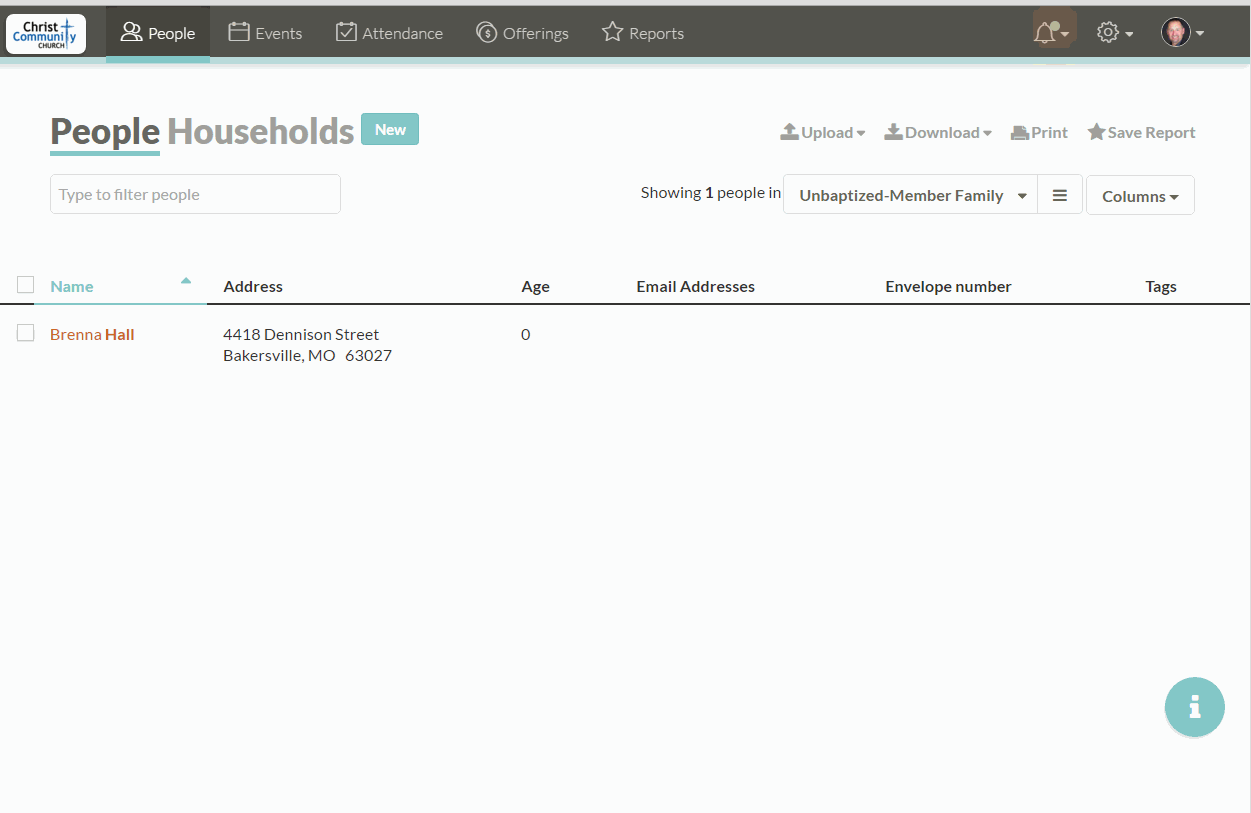 Adding Multiple Visitors and Tags to a Pastoral Visit
Another way to add a Pastoral Visit is through the Pastoral Visits page. Adding Pastoral Visits through this page is efficient for adding multiple visits at one time and providing broad information.Within the Pastoral Visits page you can now apply multiple visitors and visit types to the same visit.
To access this feature, first click on the gear icon and select Pastoral Visits. In the top line, type in the date, or use the calendar to select the date of the visit. Next, enter the name of the visitee in the Visited drop-down box. Type in the names of the people making the the Visited by box. Then enter the type of visit in the Visit tags box. When all information is correct, click the visit in Add Visit button.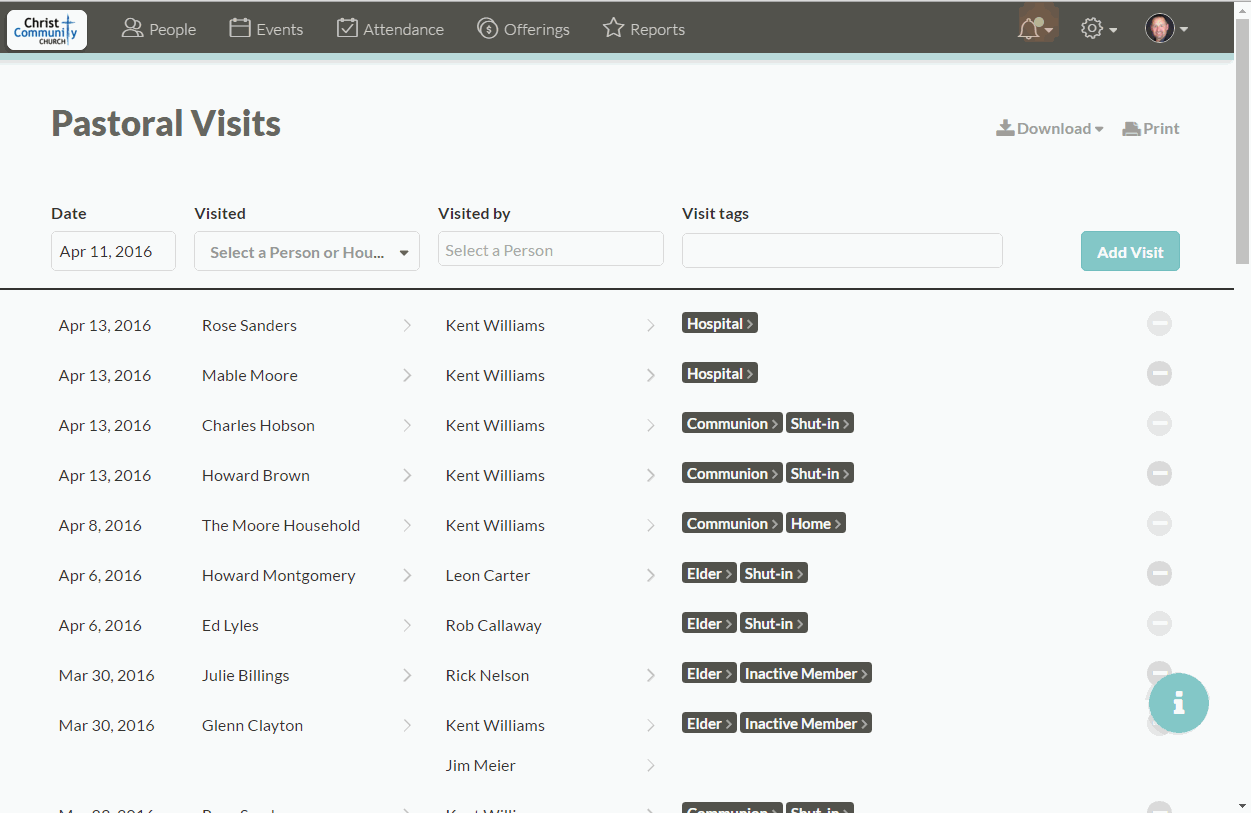 Accessing Pastoral Visits on Mobile Devices
As we alluded to in an earlier blog post, this update to Pastoral Visits was created with a mobile-first mindset. We know that many Pastors and other caregivers in the congregation may make multiple visits in the same day. Because of this, you may wish to enter their notes immediately after the visit rather than waiting until you are back at church and have access to your laptop or PC.
Visitors can view their list of visits for the day using the newly created day view in the events calendar. Profiles information (including visit time) can be easily accessed from the day view. This easy access to profile pages will help for visitors to quickly access previous visit information and add new notes while on-the-go.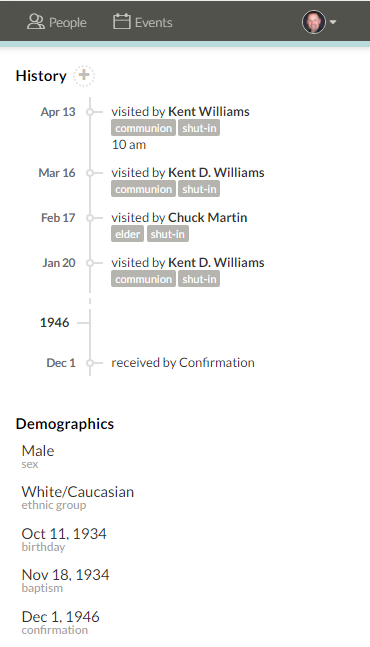 We hope these updates to Pastoral Visits have made it easier for you record visit information on your personal computer or mobile device. If you wish to receive future updates on Church360° Members, please subscribe here.
If you have any questions or comments, please contact our support team at support@cts.cph.org or 800.346.6120.