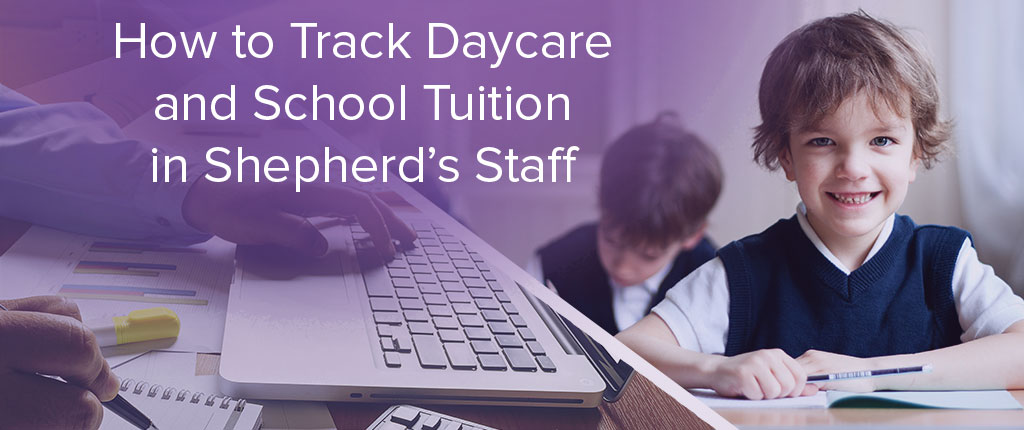 With its Accounts Receivable (AR) system, Shepherd's Staff can help your daycare or school keep track of all the moving parts of tuition.
What Is the Accounts Receivable System?
The Accounts Receivable system is a single, self-contained window in the Finance module. In this system, you can do the following:
Generate invoices for school and daycare tuitions
Track payments through multiple payees and scholarships
Manage sets of line items such as tuition, technology, and athletic fees
Customize discounts and payment structures
How to Access the AR System
You can access the Accounts Receivable window by clicking on the AR icon in the navigation bar; this icon looks like a hanging calendar and has the letters "AR" on it. You can also access the window by navigating to "Transactions" > "Accounts Receivable".
Adding and Editing AR Accounts
Accounts can be added or edited within the Accounts Receivable window. In the top left corner of the AR window, use the dropdown menu to choose the type of item to view accounts for, such as charges or fees, transactions, payments, or awards.
After you have used the dropdown menu to switch to the view you need, you can use the buttons along the bottom of the window to add, edit, delete, or copy a record. You can also print statements or mailing labels from within the AR window by clicking the "Print" button in the lower right corner of the window.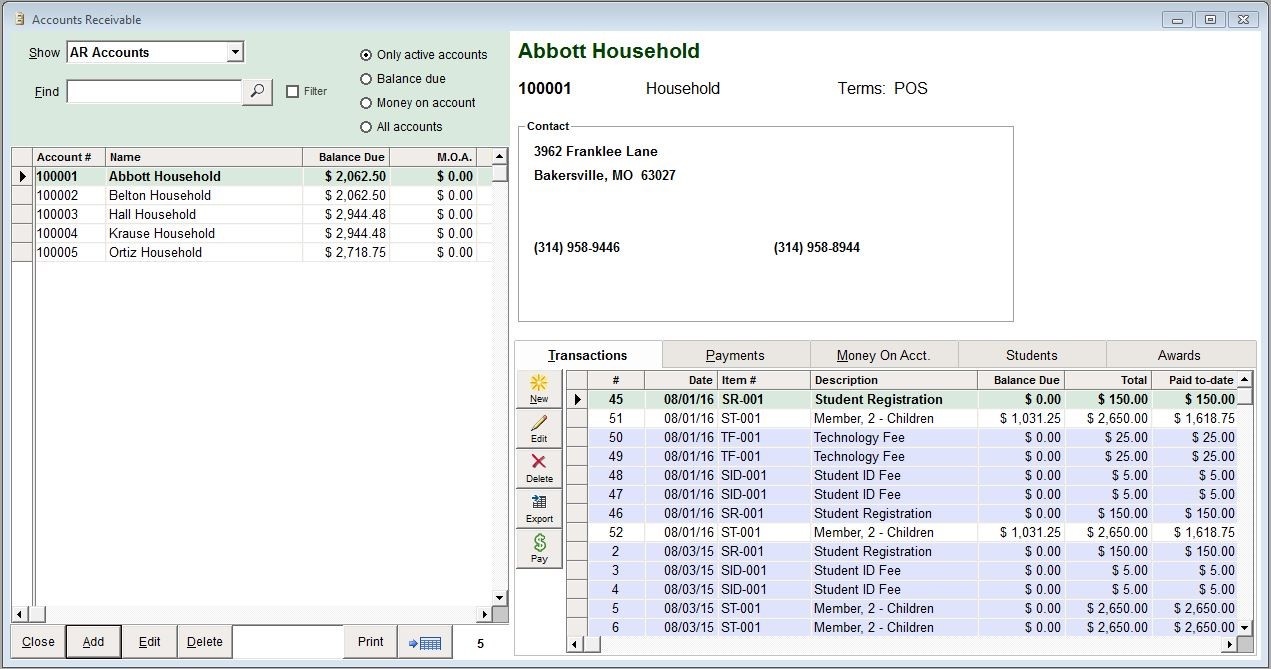 If you have any questions, please give our support line a call at (800) 346-6120 or email us at support@cts.cph.org. Our team is available Monday–Friday, 7:30 a.m.–5:00 p.m. Central Time.