In December, we posted about a workaround for the error that came when exporting PDFs from Shepherd's Staff. We have just learned that Microsoft has fixed the issue.
Some of our users experienced problems exporting to a PDF after MS Update KB3102429 was released. Microsoft has now fixed the issue. More information about this subsequent update can be found here: https://support.microsoft.com/en-us/kb/3102429. Read below for two options on getting the update installed.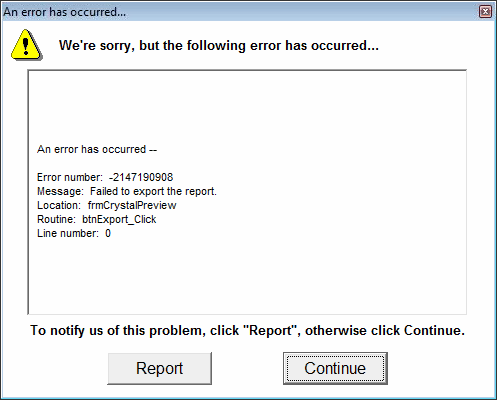 Method 1: Windows Update
This update is provided as an Optional update on Windows Update. For more information about how to run Windows Update, see How to get an update through Windows Update.
Method 2: Microsoft Download Center
The following files are available for download from the Microsoft Download Center located at this link: https://support.microsoft.com/en-us/kb/3102429
If you have any questions or are still experiencing issues, please give our support line a call at 800.346.6120 during normal business hours (Mon-Fri, 7:30am-5:00pm CST) or email us at support@cts.cph.org.