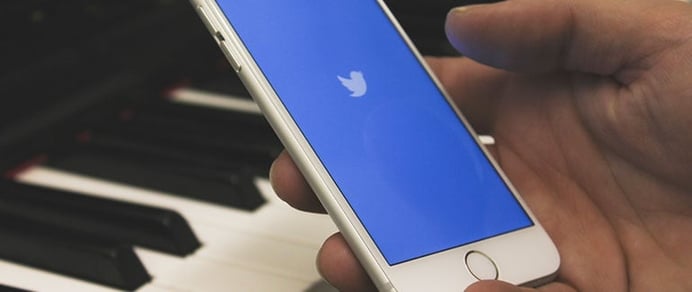 If you're over the age of 35, the word "twitter" probably makes you think of that finch your grandma keeps in her living room.
But Twitter—the originator of the hashtag (which Facebook and Instagram adopted)—is a vastly popular social media platform.
Twitter (and its hashtags) is a way to connect with people who are talking about the same things as you. If I hashtag #worldcup when I post, I can see who else is tweeting about the World Cup. Twitter is much more active than Facebook; where most people post on Facebook one or two times a day, people on Twitter will tweet 20+ times a day, in part because Twitter limits each post to 140 characters.
Unlike Facebook, Twitter doesn't have "pages" that you can like; you can only follow people. And, unlike Facebook, you can follow someone without them following you; the following doesn't have to be mutual.
Companies use Twitter to interact with customers (read this Business Insider article to see what I mean) and respond to their questions.
Twitter will serve your church best if you have a lot of younger members. Obviously, if your church's average age is 80, Twitter wouldn't be the best option. If, however, you think Twitter could be a valuable resources for your church, it's worth a shot! Here are some helpful tips to get started:
Create a short, easy-to-remember Twitter handle
Don't make your Twitter handle your church's full name (e.g., @HolyCrossLutheranChurchOfAlaska). Abbreviate it somehow (e.g., @HolyCrossAlaska) to make it shorter but just as unique and informative.
Generate a church hashtag
Ideally, this could be the same as your Twitter handle (#HolyCrossAlaska), but you can create different hashtags for different events, particularly youth-centered events. For example, you can create a hashtag for a back-to-school concert you host every year for high school students (#SchoolJam2015) or a scavenger hunt for middle schoolers (#HolyCrossHunt). Keep it short and simple!
Promote your church hashtag before your church service (if applicable), and encourage people to use it when tweeting anything about the church. At youth events, tell kids to tweet using the hashtag—they'll jump at the chance to post something on social media! When you're creating promo materials for events, include the hashtag and your Twitter handle on the flyer or in the email.
Monitor your hashtags and respond to users
Monitor regularly and often! As your events are happening, search your hashtag and see what people are saying. Tweet them back and thank them for attending your event, or retweet their tweet if it's particularly memorable. Hopefully you get no negative tweets, but if you do, apologize, and give an email address or a phone number where they can officially document their problem.
Host a question-and-answer session
A lot of semi-famous people will host question-and-answer sessions where their followers tweet them questions by using a particular hashtag (something like #AskPastorJosh2015). Your church can do this as well—have your pastor or a knowledgeable staff member host the session to ensure doctrinal accuracy. Ask your followers to send in questions about anything, or home in on a specific topic. Remember: you only have 140 characters, so keep your answers pretty short! You can always tweet someone more than once and indicate that the tweet is continued by putting (1/2) in your first tweet and (2/2) in your second tweet.
Promote your events
Using the church and event hashtags you created, tweet about your events! Share basic information about the event—what it is, when and where it's happening, and how to register. Link to your Facebook event page so people can get more information if they're interested in attending.
Remember, tweets are only 140 characters, so keep it short and simple. You want to be informative but not overwhelming. Don't abbreviate too much, especially with acronyms that could alienate some of your followers who aren't actively involved in your church. For example, don't tweet "come to HCA's BTSC this Sun!" New followers might not realize that HCA stands for Holy Cross of Alaska or that BTSC represents Back-to-School Concert.
Remember, just having a Twitter account won't draw in hundreds of new attendees; you still need to make a personal connection outside of the online world! With that being said, Twitter is a great social media platform. It can help you connect with younger generations and can actively involve members of your congregation with your church!
Follow us on Twitter: @ConcordiaTech.