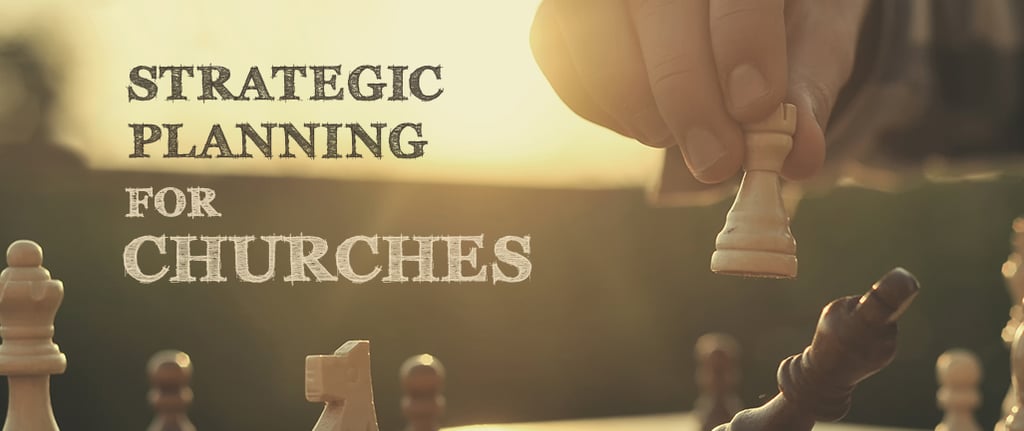 Strategic planning is important for every organization, whether it's business, a group, or a church. As a church leader, you are responsible for looking at the larger picture to decide what will be of most benefit to your congregation—unless your church has unlimited resources, of course!
The first step? Implementing a program review process at your church. Here's how to get started:
Implementing a Program Review Process
Move Forward
Many churches look at a new (fiscal) year as an opportunity to introduce new programs. But what of the current programs? Should you look at additional programs or continue with the existing? How can you best serve your ministry and move forward?
Before moving forward, you may want to look back. Look back at what your congregation has done over the past year. Have these programs been a blessing or just additional "to-dos" that have just always stayed on the agenda?
Because we all operate on limited time and resources, it's important to make certain we use our resources to the fullest extent and greatest benefit possible. So, how can we examine our programs to help us move forward? That's part of strategic planning.
(Before you get started, grab your congregations mission statement. Your purpose for being will help direct your planning.)
Make a List
Your first step in program review: Make a list of your programs with their purposes, resources required for each (time and monetary), personnel responsible, and the functions performed. List all of your programs, no matter how insignificant some might seem. Example:
PROGRAM

PURPOSE

RESOURCES

PERSONNEL

FUNCTIONS

Men's Fellowship Group

To unite men in




Bible study, prayer,




ministry, fellowship,




and accountability

48 hours/year




$2,000 budgeted

Associate Pastor

1. Bible study




2. Community breakfast




3. Fundraiser




4. Fatherhood workshop
Consider Each Program's Purpose
Next, really look at the purpose of each program. Each purpose should support your congregation's overall mission. If it does not, that's a major cause for concern! You may want to eliminate it now. Assuming, then, the program's purpose supported your overall mission, list the functions performed to support the purpose. This may include special events, Bible study, service projects, etc. List them all.
Evaluate Each Program's Success
Now for the hard part. Evaluate each program by listing how the functions affected your program and the overall mission of your congregation. For example, determine the attendance at your Bible studies. What was the net gain/loss in attendance at monthly meetings? Did you have any impact on the community? What was the outcome of any of the events you hosted? Funds raised?
These evaluations are difficult. Our direct involvement in each program will cast a personal or sentimental bias on our evaluations. But the point here is to look at the only as part of your overall ministry, setting aside the feeling that it is just something you have always done.
Adjust as Needed
Now that you have evaluated each program to determine the level of success in your overall mission, it's time to make adjustments. It may well be that the program is a great ministry but you only need to change some of the supporting functions.
It may also be that, no matter what the functions, the program really isn't serving any beneficial purpose other than meeting for coffee. It may also indicate that you are spending a disproportionate amount of your resources and time on that program. For example, if you are spending 10% of someone's time on a program that impacts only a couple people in your congregation, you may be doing a disservice to other programs.
Supporting the Mission: Yes or No?
This proposed review is a simple format of strategic planning but it does have large implications for a congregation. In its simplicity, it looks at your congregation's overall mission and if what you are actually doing is in support of the mission. And, there are many other facets of a program review you could look at in addition to breaking the functions into further detail.
These reviews are not easy. They involve peoples' emotions, so there may be stepping on toes. The review itself takes a fair amount of time, too.
Just Review the Budget?
As an alternative, you could take last year's list of programs and fill in budgetary numbers. But, that is like walking in a circle. If you carry out the same activities you will have the same, although unknown, results. Worse yet, if you aren't aware of your programs' blessings (or lack thereof), how can you move forward?
You will not know what you are already accomplishing and what there is still yet to do. A review process will help clarify this! You can ensure successful ministry efforts by reviewing, planning, and reviewing again.
As you work to mange your limited resources to the glory of God, this first step in the strategic planning process is a simple exercise that every organization, and every church, should do as they move from one year into the next.
Look for Strategic Planning Churches, Part 2—What's the Vision? from Ann Ciaccio coming soon!
---
Subscribe to this blog, Technology & Your Ministry, to receive notifications about more content like this.