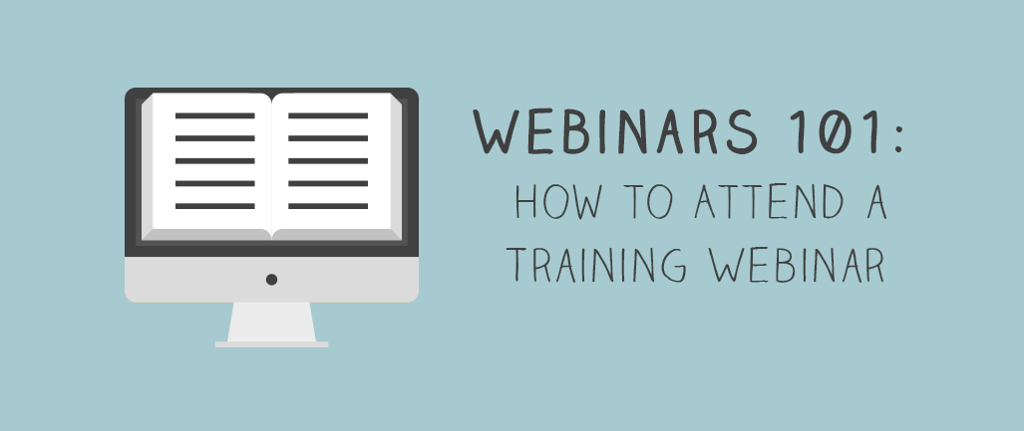 Here at Concordia Technology Solutions, we've used webinars for several years to offer training opportunities on our products and about technology in general. But if it's the first time you're attending a webinar, it can be a little confusing!
To help get you started, here are the basics of attending a training webinar.
What is a webinar?
A webinar is an online version of a traditional seminar, and it can serve a variety of purposes. It might be a training class, a software demonstration, or simply a presentation information, such as product updates.
Just like at an in-person seminar, there is one or more presenters, visuals aids, and, of course, many attendees. Sometimes the number of attendees is limited, and sometimes it is not. It happens on a specific date and time, but you can usually access a video of the webinar after the fact.
For more insight, visit our YouTube channel to view some of the videos of webinars we have hosted in the past.
Why should I attend a webinar?
Absolutely! Webinars are a great way to stay informed and keep your skills up to par. Here are some of the benefits:
1. Affordable
Many of our webinars are completely free. For those that do cost, attending is less than what it would be for an in-person seminar—especially because it eliminates the time and travel expenses of getting here!
2. Convenient
You can attend webinars from the comfort of your home, at your office, or on the go on your tablet.
An added bonus: Webinars are generally recorded, so you can even view it on demand if the time and date of the actual event doesn't work for your schedule.
3. Educational
Webinars are a great way to learn how to use new software, to find new ways of using technology to support your ministry efforts, and to keep you informed about new, emerging technologies.
Registration is easy peasy!
As a customer, you will receive invitations to CTS webinars by email. You can also register on our website. This is true of most webinars—you might receive an email notification, but you can usually register on their site as well. On the CTS website, you can find out about webinars on each product by navigating to the product and then selecting the training tab.
To register, click on the registration button and fill out a short form. After you've done this, you'll receive a confirmation email with directions on how to attend. Our confirmation email also gives you the option to add the webinar as an event on your calendar.
Be sure to check the time zone! Since geography is not an issue with online webinars, people from any where can attend. The one hang-up is making sure you know what time the webinar will be hosted according to the clock on your wall.
Common Questions
Here are a few of the questions I commonly receive before the start of one of our webinars:
Do I need to install software before attending the webinar?
No, you will simply view the presenter's visuals through the internet browser, so you do not need to install additional software.
When I click on the link to join the webinar, it doesn't work. Why is that?
We host our webinars through GoToWebinar at a specific time and date. You will only be able to join the webinar using that link 15 minutes prior to its start time.
Will I be able to ask questions?
Yes, you can type your questions into the Questions window throughout the presentation. Our presenters will answer them at the end of the session.
Do I need to take notes?
You can certainly take notes, but keep in mind that a recording of it will always be available on our YouTube channel afterward for those who attended. We will also give you access to the slides from our presentations.
What topics would you like to see covered in future webinars from Concordia Technology Solutions? Tell us below in the comments!

---
Subscribe to this blog to learn about future training webinars on using technology in your ministry! Check out this blog post to view our last webinar, "Why Pastors Should Blog."