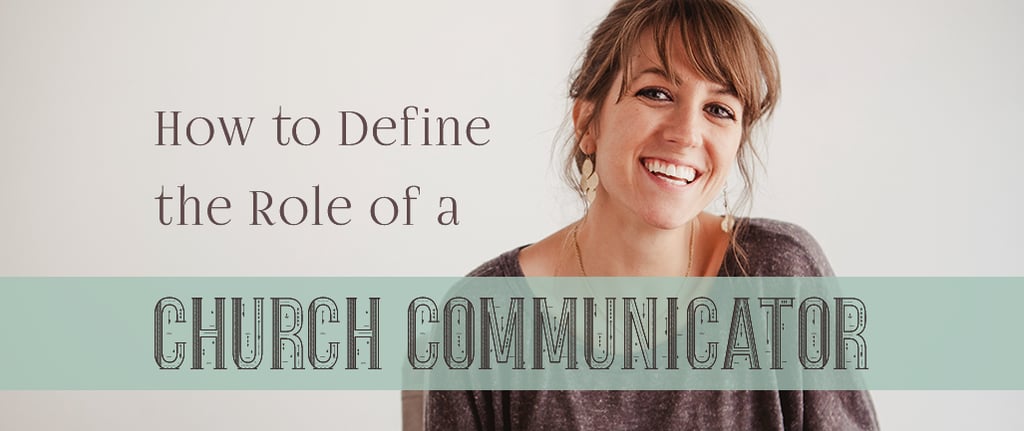 Last week, we touched on the reasons why your church needs a church communicator. Today, I will attempt to define the church communicator role.
Of course, that's easier said than done! There doesn't appear to be a standard definition for what a church communicator should be. I've found that the people who coordinate communications at churches come with many different skill sets and gifts, offering a diverse range of contributions to ministry.
All church communicators are facilitators, project managers, organizers, and leaders with creative souls, but that creativity can take many different forms. Some of us are writers, marketers, problem solvers, or big-picture type of folk. Some are graphic artists. Some photographers or videographers. Others are website builders and coders. The honest truth is that we are each uniquely distinct.
Despite the diversity, we all have one common element at our core—we love Jesus Christ. Therefore, church communicators look for ways to assist and guide the congregations where we work/volunteer to help communicate the Good News within the church community and the outside world.
Here are some common responsibilities for this role:
Leadership, Facilitation & Project Management
Church communicators are ministry partners who facilitate big-picture discussions, or vital conversations across ministries. We help uncover ministry silos in our churches and discover ways to assist ministries in collaborating and communicating as one cohesive team. We work with ministry staff and volunteers to implement communication strategies.
We are project managers who oversee marketing campaigns, such as: Christmas, Easter, festivals, etc. We also work closely with other individuals to supervise marketing and church communication projects, whether volunteers or outside vendors.
Communications & Marketing
Church communicators determine the most effective ways to communicate ministry information, both within the congregation and with the larger community. In conjunction with ministry staff, church communicators simplify and streamline church-wide communication, whether printed or electronic, and we communicate consistent messages across all mediums.
As stated above, we develop communication strategies aligned with our church's mission and execute them through the many communication channels at our fingertips. We develop strategies and schedules for brand management (telling your church's story, creating a consistent message and identity), print communications, social media (Twitter, Facebook, Instagram, Pinterest, Snapchat, etc.), weekly/monthly electronic communications, website content maintenance, and outside marketing.
Creative Content Development

Church communicators are a creative bunch. They often yearn to learn more and to grow, seeking to sharpen current skills and develop new ones. But it's important to note that they are not a jack-of-all-trades! A church communicator should recognize his or her own limitations, making use of other individuals' talents as needed (whether a paid third party or a volunteer).
The role of a church communicator cannot be placed neatly within the confines of a box. Your church must uncover its own personalized definition for your communicator.
Choose an individual that can assist your ministries in sharing the church's mission and Gospel message within your church family and your outside community. Give them the tools and room they need to create, encourage them to grow, and watch them blossom.
See my next post for more about finding the right communicator for your congregation!
---
Want to receive notifications about more content like this? Subscribe to our blog, Technology & Your Ministry!