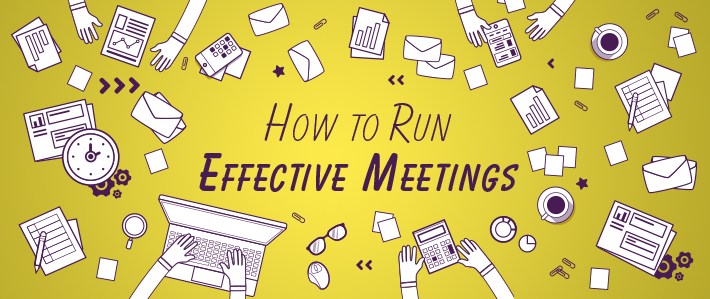 On average, a church worker spends about 39,204,823,907,402 hours of his or her life in meetings. Okay, maybe the number isn't quite that large, but there are times it doesn't seem too far off. We have board meetings, council meetings, voters' meetings, informational meetings, and training meetings, just to name a few.
Meetings can get a bad rap, but when we keep a few things in mind, they can move from a begrudged necessity to a powerful ministry tool.
Acknowledge the value of those attending
At some point, we've probably all been to a meeting and asked ourselves (or our neighbor), "Why am I even here?" Knowing the frustration such ambiguity can bring, it's important that we let people know why we're meeting and why they're a valuable part of the conversation.
Taking the time to attend a meeting generally means those participating are making a sacrifice of some sort, most commonly time that could be spent on other projects or with family. Acknowledging those sacrifices goes a long way in communicating your appreciation for the participation.
Set a starting and ending time
Being clear in the time expectation for a meeting is simple in concept and difficult in execution. Yet, respecting both the time a meeting begins and the time it wraps up builds trust—and it's just the courteous thing to do.
Set an agenda
Most professionals agree that effective and efficient meetings have a common denominator: an agenda. While this is common sense to some, it's foreign to others. It ties directly into valuing other's time.
Having an agenda lets people know why they're at the meeting in the first place, and it helps to keep everyone on the same page. It also helps those of us who are leading to prioritize the information covered, based on the amount of time allotted. If possible, it's helpful to email or somehow distribute the agenda prior to the meeting.
Pay attention to the details
Naturally, as we've already discussed, we want to be good stewards of our time and the time of others. I often find myself wasting valuable time fumbling through unorganized stacks of handouts or looking for that illusive PowerPoint file I was sure had been saved to my desktop.
If the information you're sharing or the conversation you're leading will be enhanced by a resource of some sort, have it ready to go, in print or digitally. Do a run-through of any technology you plan to use, and have a backup plan. Oh, and I've found it helpful to keep a stash of pens available for anyone who may need one to take notes (or do some doodling).
Anticipate and give opportunity for questions
In an effort to be efficient and thorough, I'm often guilty of plowing through a bunch of information and neglecting to pause for questions. Allowing a time and place within our meetings for participants to seek clarification or to voice concerns connects to communicating value, setting an agenda, and planning and preparing. The opportunity to interact with people and with the information being shared builds community and promotes open, healthy communication.
Follow-up
Whether the meeting is a one-time deal or a recurring event, follow up with participants via email, snail mail, or in person. Thank attendees for coming, recap the information shared or conversations that took place, and let them know what's coming next.
Bonus tip:
I've learned from some pretty smart folks that it never hurts to bring treats. As it is in most cases, a bit of planning and preparation goes a long way. A few extra minutes spent setting and reviewing an agenda, thinking through potential questions and concerns, and allowing space for comments and other considerations pays off.
I write this not as one who has mastered the running of meetings, but as one who is constantly learning from the wisdom of others. I'd love to hear what you've found helpful in planning and leading meetings! Share your best practices in the comment section.
---
Want to receive notifications about more content like this? Subscribe to this blog, Technology & Your Ministry.