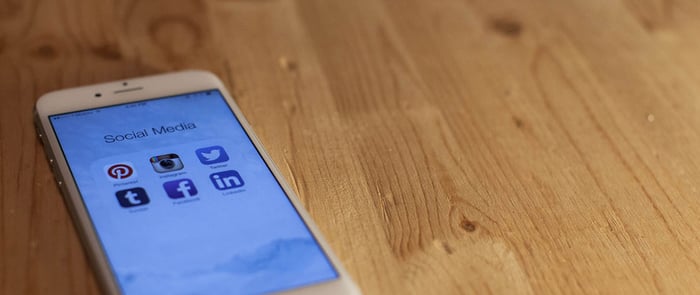 If you've spent time on Instagram, you probably know that almost every day of the week has a hashtag to accompany it. For example, there's #ThrowbackThursday (endless baby pictures), #FlashbackFriday (last weekend's lake pictures), and #SundayFunday (mimosas and bloody marys).
If these are foreign concepts to you, count yourself lucky!
Basically, there's an unofficial schedule to indicate what pictures to post when, and most people follow it; they'll save their baby picture for Thursday rather than posting it on Monday.
The concept of scheduling social media posts is not inherently a bad one, and it does apply to your church (although hopefully you're not posting too many embarrasing baby pictures of your pastor).You should have a general schedule for posting that you stick to throughout the week.
Posting regularly is a crucial component of using social media. Some people will argue that posts should go out the same time on the same day every week, while others just stress that it's important to post regularly. Either way you view it, there's still scheduling to be done.
To help schedule your posts—and so you don't add another thing to your already full plate—you can use social media management tools. These online applications allow you to develop the content of a post then choose a later date and time when it will go out. This way, you can plan ahead and create posts when you have time, rather than trying to plan it all out in your head and waiting until it's finally the right moment to post.
Hootsuite is probably the most popular option for social media management. In addition to scheduled posting for Facebook and Twitter, Hootsuite monitors your social media presence and analyzes the success of your posts.
Buffer is less complicated than Hootsuite, mainly because it is more limited. In his article on Dashburst, Daniel Zeevi recommends using both Hootsuite and Buffer to manage your social media. But keep in mind that simple social media calls for simple management, so Buffer alone might be the best solution for your church.
Hubspot is an incredibly versatile application. It does everything, including social media scheduling. You do have to pay to use all of its great features, but if you're looking for an all-in-one application to manage your website, social media, and blog, Hubspot is for you.
If you use your iPhone for everything, consider Everypost, an app that allows you to post the same content on all your social media sites. This app does more than just Twitter and Facebook; you can post to Google+, Pinterest, Tumblr, and LinkedIn. Even better? The app is free.
Don't have the time to learn a new application? If your church currently uses only Facebook, you can schedule posts from there. Just click the clock icon at the bottom of a new post to schedule it for a future date!
My advice? Ditch #ThrowbackThursday and start using one of these programs to schedule posts that actually matter.