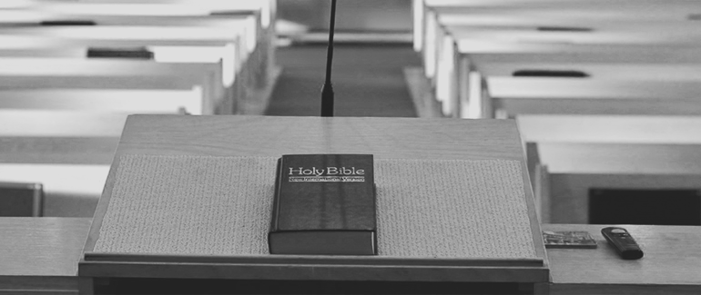 When your church is without a pastor, it can feel like you're on a boat without a captain—sailing aimlessly and without direction.
The church office might be the place where the pastor is missed the most. Questions about bills, membership, and bulletins have no answer, forcing staff like the church secretary or office administrator to take on even more responsibility than usual. So how can your church office survive without a pastor—whether it's for a month or a year? Here are a few ideas on how to get the help you need while waiting for a new pastor:

Volunteers
Volunteers will become an even more crucial part of your church office. Without a pastor, the staff takes over all day-to-day tasks, including managing the entire office. While this is already normal in some churches, someone who isn't used to overseeing an entire office can quickly feel overwhelmed. Enter volunteers: the people who can fold bulletins, count offerings, and help with other time-consuming tasks while you take care of the stuff that only you can do. Check out our blog post to learn more about recruiting and retaining volunteers.
Another Pastor
If your church doesn't already have a retired or other local pastor preaching at your church, see if you can solicit the help of someone who can take over some pastoral duties, such as visiting members, running meetings, and managing staff. Perhaps the retired pastor is willing to work a few days a week in the church office to help alleviate some of the office staff's work and keep the church running smoothly.
Board of Elders
Some churches might not be able to receive help from another pastor, so your board of elders will have to step up. Your elders can visit members and help manage the church's budget. While they might not be able to help with day-to-day office needs, you can rely on them for more pastoral-like duties.
Church Management Software
Your church management software can fill in informational gaps. If you already have a church management software, use it to track congregational visits by elders, aid volunteers in recording offerings, and easily keep congregation members up-to-date on church information. If your church doesn't already have a management software, it's probably best to stick with your current method to avoid the extra stress of learning something different right now. But if you do decide to try new software to help track and record information, be sure to read our blog post on how to find the time to learn new software.
Prayer
And, naturally, you'll need to pray. It sounds cliché, but remembering the power of prayer is crucial in a difficult time such as this. Pray individually, as a staff, and as a congregation. Pray for guidance, for peace, and for a new pastor.
Your church office can feel lost without a pastor, and it isn't easy managing the day-to-day happenings in your church alone. With the help of God and your congregation, your church can make it through this difficult time and look forward to the day God blesses your church with a new pastor!