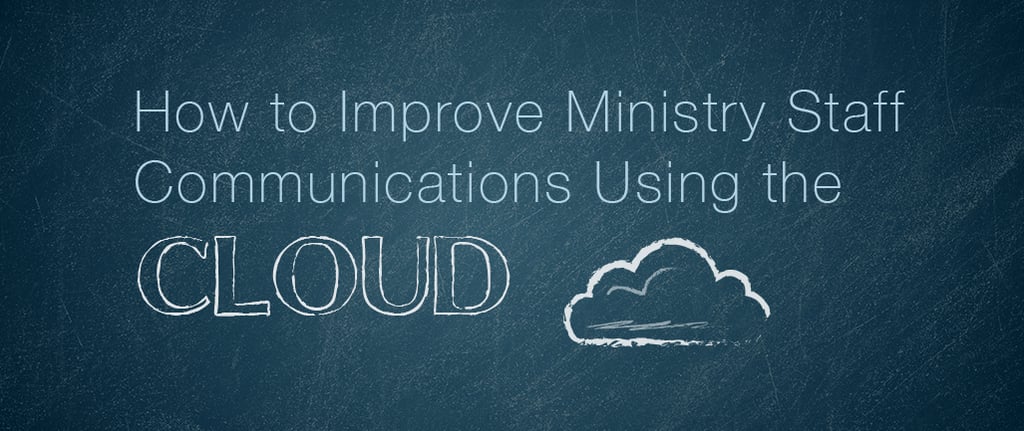 If you're reading this, I probably don't have to tell you that communication is vital, especially for your church staff and ministry teams.
That's why you're here—you care about your message and how you share it. One of the greatest influences on how a congregation's message is shared comes from how the church staff or ministry team communicates with one another.
While there are many facets of staff communication we could explore, we're going to dive into the thrilling world of, drum roll please . . . staff meeting notes!
Staff Meeting Notes
Where I serve, our most concentrated time of staff communication, as a whole, comes during our weekly, two hour team meeting. That amount of time allows for the exchange of a fair amount of information and ideas, with conversations ranging from strategic planning and visioning to who's bringing guacamole to the next staff gathering and everything in between. Taking notes and keeping record of our discussion is a no-brainer.
I've always been a fan of handwritten notes, but I quickly discovered that wasn't going to cut the mustard for a variety of reasons.
My two biggest concerns were access and accountability. If I failed to type up and share the notes (confession: this happened quite a bit), the rest of the team couldn't review them, and, consequently, wouldn't have the opportunity to fill in gaps or make corrections. Enter cloud-based storage systems.
Cloud Storage Systems
Because our staff email is Google-based, we began utilizing Google Drive, creating a shared "Team Meeting" folder for our meeting notes, which we save as Google Doc files. Now we're all able to find the information we discussed and share resources within a consistent, accessible landing spot. There are many cloud storage systems out there that can serve a similar purpose.
Here a few reasons my coworkers and I appreciate Google Drive + Docs:
Saves time and eliminates extra steps


Typing notes directly into a Google Doc file eliminates the need for typing up handwritten notes later. Once you've found a format that works for your group, you're able to focus on recording and organizing the information in a way that makes sense for your purposes (we're constantly tweaking and refining in the area of information organization). Bonus: it automatically saves your work, so you don't lose everything when your laptop or iPad battery dies (not that I know anything about that from experience).



Interactive and collaborative functions


While I serve as the primary note taker for our staff meetings, if there's information I miss or further details that should be included, anyone on the team can add to or edit the document. The editing tracker lets us know who made what changes, so we know who to ask should we have questions. Personally, I appreciate that it keeps me accountable as to what information is recorded and emphasized.



Searchability


If you're looking for a specific piece of information, date, or topic of discussion, you can easily search your shared folder, subfolders, and documents using key words.



Accessibility


Remember the old marketing slogan "There's an app for that?" Well, guess what—there is! Google Drive, along with other similar platforms, have mobile apps for smartphones and tablets, making your notes accessible even when you're away from your computer.
This list is in no way exhaustive, yet most of what I love about using a shared, cloud storage system for our team falls under the umbrella of characteristics highlighted above.
In the end, our meeting notes serve to focus us on the work we're called to do: sharing the hope and love of Christ with a hurting and broken world and collaborating effectively to serve and care for His people. And that's more exciting than any note taking system can ever be.
Now it's your turn! What is your experience using Google or other cloud platforms in a team setting? Favorite collaborative features? We'd love to hear what works for you and your team!
---
Discover more ideas to make your church office run smoothly and efficiently in our free ebook, 51 Ideas to Make Your Church Office Hum. Click below to download!