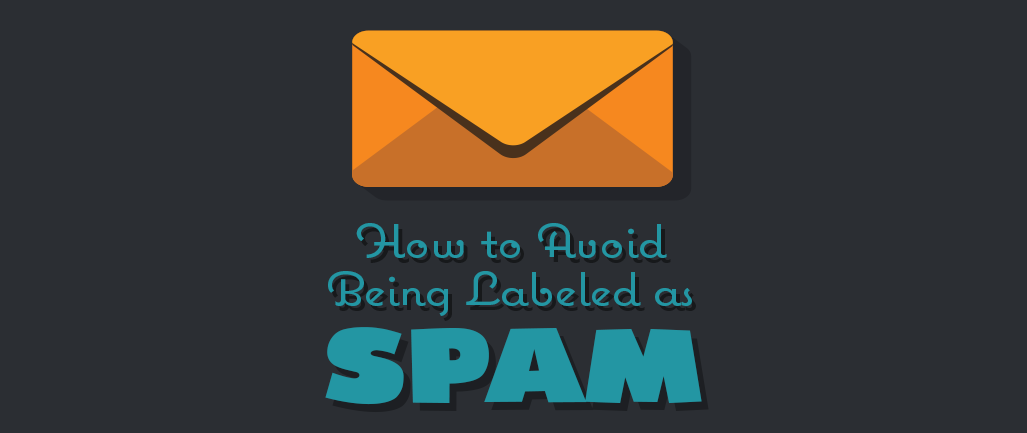 You're someone who needs to communicate with a large list of church members, volunteers or church workers. Yet, there are systems in place that track and monitor your emails to stop what appear to be spammers. To put it simply, spammers send unsolicited, undesired email know as spam. Spam is the email version of junk mail.
So, how can you avoid being labeled as a spammer, and more importantly, what can you do to help your group emails communicate the information you want to the people you want?
Whether you are using Gmail, Outlook, or an email service provider such as Constant Contact or MailChimp, the most important variable email providers use when determining whether to deliver emails to your groups is your ability to continuously monitor and update the hygiene of your lists. Establishing and maintaining good email hygiene practices is absolutely imperative to the long-term success of your communications as well as overall deliverability.
Keep a clean list
One way to keep your hygiene up to par within the ever-changing email world is to regularly clean your lists. List cleaning has become a standard practice. Here's why cleaning your lists is important:
Better delivery rates
Avoids vulnerability to spam traps
Enhances your online reputation
Increases ROI
Ways to keep your current email lists clean
Keeping clean email lists requires you to proactively manage the following:
Have a subscriber information that is available and can be updated
Stay on top of bounce data and remove bad emails from your list
If a prospect unsubscribes, respond immediately to take them off your lists. It's even a legal requirement under CAN-SPAM
Keeping your emails lists clean on an ongoing basis
Data hygiene should be an ongoing task for your business. Try these tips to keep your lists squeaky clean:
Make sure the contact is added to the correct list and entered correctly for best results
Allow recipients to opt-in to your emails
Use data checkers
Any email address that hasn't seen any engagement – opens and or clicks – in the last 180 days should probably be removed from your list
Update, update, update
Avoid the spammer label
Another component to help avoid the spammer label is the method you use to build your email list. Make sure that the email addresses that you have generated for your database came from email sign-up boxes where the users clearly opted-in to your email program.
While it may seem as though users who do not want your email will simply unsubscribe from your email list, the reality is that they are far more likely to hit a "Report Spam" button. Every step that you can take to reduce the number of spam complaints that you get will help you out in getting into the inbox regularly.
Other ways to avoid the spammer label include:
Making your emails relevant
Personalize your emails whenever possible
Optimizing for mobile is extremely important
Other considerations
When emailing to groups consider also, the following:
Groups should be targeted lists. Not every email you send has application to everyone. Make certain the information you are sending is being sent to the right people. If they're not interested, they may unsubscribe.
Don't overload your groups with too many emails. Consolidate the information when possible. If it's not important, don't send it. If they're overwhelmed with your emails, they may unsubscribe.
It's a good idea to ask them to add your email address to their address book. This help keeps your emails out of their spam folder.
Be aware of holidays and world events. If there is something "bigger" than your email taking the headlines, be sure your content is appropriate.
Your goal is to provide personal, engaging content in your regular email communications that builds interest and engagement. Developing an email and content calendar could help in your planning. The calendar should be flexible enough that you can act on unplanned events as they arise.
Spend time on the subject line of your emails. The subject line is typically the deciding factor between whether or not someone opens your email. Also, send emails from a human being with a real name. An organization name can be used in conjunction with the sender's name, but should not be used exclusively.
Keep content short and to the point. Enough said.
When it's all done
Metrics – Google it and you will find it defined as "A method of measuring something, or the results obtained from this."
Metrics don't need to be difficult, though. Just look at open rates, check the amount of unsubscribers, look at how many "click throughs" (clicking on links you provided) you had. Perhaps the biggest disservice you can do for your emails is to waste the time and opportunity of reaching those with which you wish to communicate.
An opportunity to grow your email's groups is through sharing your emails socially. If you see application on a wider scale than those who have subscribed, share your emails through social media with the opportunity for people to subscribe to your emails. You may be surprised at the additional people interested in receiving your emails!
Remember too, those that currently do not receive your emails. You want your groups to be inviting to others. Grow your email lists. Outreach. Here's how:
Offer an opportunity for people to subscribe to your newsletters on your website or through social media.
Think about them, too, when writing or designing your emails
Make your emails not only interesting to those already subscribed, but to those that don't currently receive them
Have a one or two past issues of emails available on your website
---
Subscribe to this blog, Technology & Your Ministry, to receive notifications about future content like this!