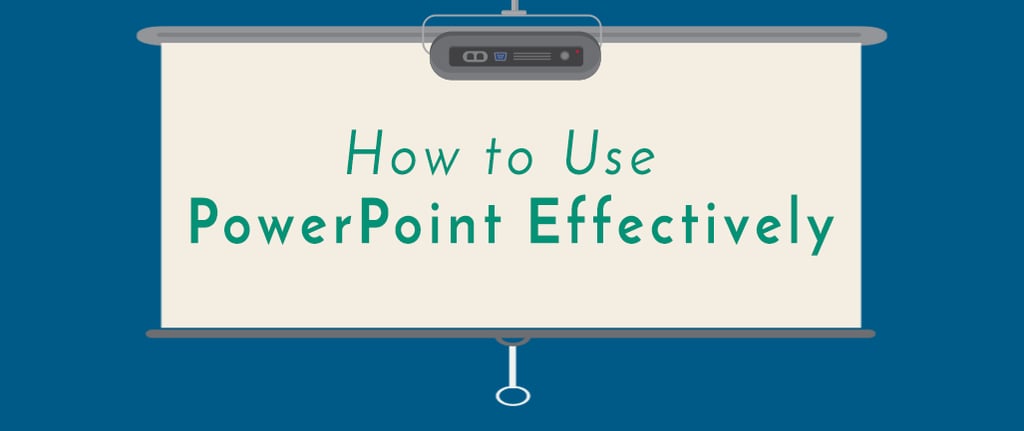 PowerPoint can be an effective tool and a helpful presentation software for your church, given its familiarity and accessibility. Here are some very basic ideas for using this program in a way that enhances what you're trying to say, rather than detracting from it.
Purpose
In the church, we use PowerPoint in a variety of ways — to project the order of service in worship, as a presentation aid in Bible study, to share song lyrics in Sunday school opening, or to present facts and figures at a congregational voters' meeting. How we're using this technology drives how we create our presentations and approach design decisions related fonts, colors, images, and slide transitions. It's important to ask "How does this serve the purpose of worship/Bible study/voter's meeting/Sunday school/etc.?" and "How will this be received by the congregation, class, or audience?"
Less is More
Generally speaking, limit the amount of text on a PowerPoint slide. Some suggest a 4 x 5 rule, keeping slides to four lines or bullet points, each with no more than five words. Others offer variation on this rule. Basically, too much text can overwhelm the viewer and even detract from what you're saying, leading, or teaching. The key thing to keep in mind is that PowerPoint is a presentation aid, designed to help you communicate, not to communicate for you (i.e. we don't want the audience to be able to read along, word-for-word, with what we're saying).
If you're using PowerPoint to share hymn/song lyrics, double-check that the line breaks and slide breaks fall in logical places (i.e. not in the middle of a thought). A few extra minutes checking the overall flow of a song is time well spent.
Design Choices
For readability, be sure to use highly contrasting colors for your background and text. Many factors, including the projector, room lighting, and the surface to which you're projecting, can cause variation from the colors on the screen you're using to create a PowerPoint. If possible, it's best to do a trial run any time you're using technology to see how it performs in the space you'll be using it. Your software comes pre-loaded with all sorts of templates and themes that were designed with these things in mind, so take advantage of them! But in doing so, note that some are better than others.
Images can be powerful communication tools and PowerPoint is an excellent way to share them with large groups. PowerPoint's SmartArt photo design tools provide frames and layouts for images that bump the design level up a notch from simply inserting a picture.
Presenting
Now that you've done the hard work, it's time to see that finished product! Here a few things to keep in mind before and as you present:
Have someone else look through your PowerPoint to proofread and check the overall flow of the material.

Do a trial run in the space and with the technology (projector, computer, speakers, etc.) you'll be using for your presentation.

Use the software's presenter view. If you have any presenter notes, you will be able to see them and it can help the person who is advancing the slides to better anticipate when they need to click, as they see what's coming next.

Make sure your computer's cursor is not visible on the presentation screen (this may seem like a small thing, but it can be a large distraction for some!).
We've only covered the very basics here, as each PowerPoint presentation takes on its own character, depending on your purpose for using it. A bit of extra time and thought can enhance the quality of a presentation and the clarity of your message.
There are so many creative ways to use this software and we'd love to hear your thoughts and ideas! What do you keep in mind when using PowerPoint?
---
For more content like this, subscribe to the CTS blog Technology & Your Ministry!