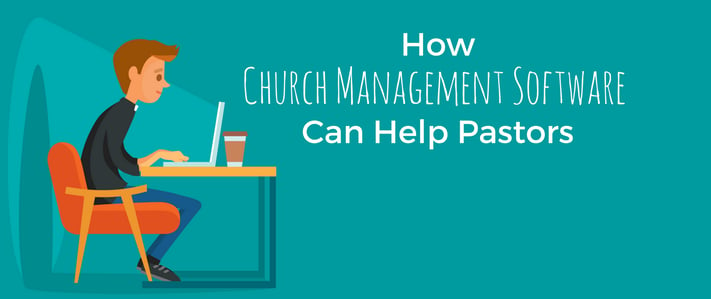 I had only been a pastor for a short while at my first congregation. I remember trying to look up families and guessing the ages of their children. I cannot remember if it was for confirmation or something else. The church wanted to send a letter because of an upcoming class. The secretary was walking by and asked me what I was doing. I explained and said that it was hard work. I had been doing it for a couple of days at that point. She started laughing and telling me that all I had to do was ask her. All that information was kept in Shepherd's Staff, which was our church management software (CMS).
To say I was both relieved and embarrassed would be an understatement. I thought that all Shepherd's Staff—or any church management software—could do was just keep track of attendance and offerings and help create the annual report we sent in to the synod. In ten minutes I had sitting on my desk a list of names, families, and addresses for every school-age child in our congregation. It was amazing to say the least.
Even all that is just scratching the surface of what most of these programs can do. Yet the more I talk with pastors, the more I realize that many of them hardly ever use a CMS in their regular ministry outside of the uses above. This is partly because many of these programs are what I call standalone programs. These programs need a new license every time they are installed. Those licenses can run into the hundreds of dollars, so what happens is that the computer the secretary uses is often the only computer with the program.
For larger churches, the church treasurer or financial secretary might have it to input offerings, but then they have to export that report onto a physical disk or flash drive and then bring it into the church to import the report into the office computer. The reverse has to occur every time the church receives new members. At smaller churches where pastors are their own secretaries, the pastors never have the time to really delve into what a CMS can do.
Now, many of these programs are becoming cloud- or online-based. (Take, for example, Church360º Members, which my current congregation uses.) This allows even greater access to vital information to me as a pastor. The following are some ways a CMS helps me as a pastor.
Using Church Management Software to Help with Visitations
When was the last time you visited somebody or had somebody drop by your office? Some visitations are easy to look up because they have been scheduled in the calendar. But a drop-by or phone call can be harder to remember. One of the features I love about Church360º Members is that I can record all these visitations. I can also mark if it was a hospital visit, shut-in visit, office visit, or phone call and if I communed the person I was visiting. Instead of having to rely on my memory, I can easily pull up the report of my visits and see when I last communed a shut-in or when somebody was in the hospital. All in all, this feature is super handy and makes life much simpler when compiling those monthly reports for the Elders.
There is another thing I really love about cloud-based CMS systems. In Church360º Members, I can pull up a member's information on my phone and click on their address, and my Google Maps app opens up with directions to the member's house. I know of another pastor who just downloaded all the directory information into his smart phone, which is obviously another way to do it. In any case, I always have my phone; I never have a paper directory.
Pulling Up Reports in Meetings
I was sitting in a meeting with the president of council, the church treasurer, and the church financial secretary. Guess what we were talking about? We meet quarterly to go over the previous quarter's finances and discuss them before the treasurer writes a quarterly report. We started talking about giving for the past couple of years right after Easter. While we were in the meeting, I was able to pull up the reports and print them off for everybody to see. I do not look at individual households, but it is nice to be able to see the general trends.
A CMS is also helpful for seeing attendance trends. When sitting in a board meeting or Elders' meeting or council meeting, I can pull up a year-over-year attendance report for services, Bible Studies, or even special events. Having the ability to see the trends instantly is, quite frankly, amazing. It also helps adjust perception to reality.
Over the summer, my congregation, like most, usually has a lull in attendance and then goes back to normal once the school year begins. After one of our biggest Easter Sundays in recent years, I was curious as to what our lull was this summer. So I pulled up the numbers. Turns out we were doing better than the weekends before Easter. I was shocked. The 10:30 a.m. Divine Service attendance certainly looked lower and the 8 a.m. service was feeling decidedly lighter.
When looking at the reports, I found out what was happening. Our Saturday-night Divine Service attendance was way up. Almost triple in some instances from the year before. We are still talking only 40–50 people spread out in a large area, so the number feels smaller. What had happened was that some members who normally went to a Sunday-morning service were coming to our Saturday-night service. My perception was not fitting reality.
Keeping Track of Members
Speaking of Sunday-morning attendance, one of the things I hate hearing is, "Well, I missed a few weeks and nobody contacted me, so I figured nobody cared." This is usually somebody describing why they left a church. I hate hearing it because it shows just how easily somebody can slip through the cracks in our church families. It is like your grandmother no-showing on some family dinners and nobody calling to see if she is all right. You would not dream of it, so it is heartbreaking when it happens in our churches.
Right now, I can tell you how many people (I could even give you names) did not attend a Divine Service this weekend in my congregation. I could tell you how many have missed two weeks in a row, and how many are now at the three-week mark. It is not because I have them all memorized. There are over 600 people in my congregation and there are about a hundred million things I am trying to keep track of in any given moment before, during, or after a service. But, I can, and do, look up attendance information, which means I know when a regular attendee has missed a few weeks. It also means I can pass that name on to the Elders or do my own follow-up to check on the person. The strengthening of my ministry that this simple tool allows is fantastic.
I realize that many churches will continue to use the standalone programs, and that this will limit what a pastor is willing to do and learn about their CMS. But, I highly recommend pastors become familiar with their church's program of choice. The things above are barely scratching the surface of what many of these programs can do. These are robust tools of ministry that, unfortunately, get underused because people simply do not know what they can do. So, I encourage you, especially if you are a pastor, to get to know the program and see the ministry tools at your (or your secretary's) fingertips that might just make your life a whole lot easier.
---
Get started using Church Management software today with a free trial of Church360° Members!