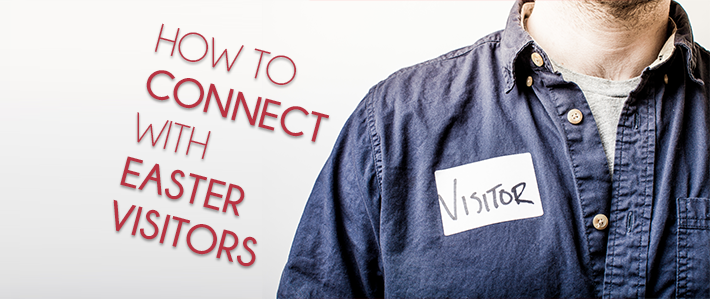 Easter is a season of anticipation and celebration for people who may seldom attend church the rest of the year.
For churches, Easter also requires preparation for greeting those infrequent attendees and converting them into regular members. Starting the outreach process immediately shows that your church embraces, listens to and cares about connecting with them.
The more personally and quickly you can connect with them, the more likely they'll become permanent members of your church. Nearly 90% of church visitors will return if someone follows up that same day, and 60% will come back if it takes a day or two longer.
Make visitors feel welcome.
Engaging or re-engaging visitors and occasional members begins with a message that you're glad they've come to worship and that you genuinely want to meet their needs. Encourage your regular congregants to immediately welcome visitors and occasional members by speaking to them and letting them know what your church offers.
Also ask them to fill out a form placed at the pew or at your welcome table so you can get their contact information, including an email address. Then, send an email after the service to thank them for attending and let them know that you want to make the church a place they'll return to regularly.
Consider sending visitors a short survey if you want to reach out to them and gain information about how you can serve them more effectively. A few questions about why they came and what they want from a church can help build a relationship that shows they are a welcome and valued part of your community.
Make it easy for visitors to give.
While most churches still pass the plate for donations, a majority of churchgoers welcome multiple giving options. That's especially true for visitors, who don't have the opportunity to fill out a form so you can deduct their gifts from a bank account, or are limited to the cash they have on hand if they don't carry a checkbook.
Smartphones and the Internet have changed the way we communicate and shop. Checks are quickly becoming a thing of the past as more of us pay bills online. Show visitors you recognize how these technological trends are also changing how churchgoers give by offering a complete suite of electronic giving options.
With the right mix of options, you can let visitors give whenever they want, the way they want – whether it's swiping a debit or credit card through a kiosk's card reader, using a mobile app, sending a text message or by filling out a quick form on your website.
Combined with successful outreach efforts, removing obstacles to visitors' generosity may increase your donation plate not just at Easter, but throughout the year.
What's the next step?
Vanco can help you choose the combination of giving options that's right for you, and let your Easter visitors know you welcome their presence and their generosity.
In addition, we want to help you nurture a sense of belonging among your Easter visitors as well as connect with visitors throughout the year. So, we have prepared a sample survey that you can, download use to find out more about why your guests visited your church and what's important to them in finding a new church home.
---
Download our sample survey to use with any guests to your church this Easter!