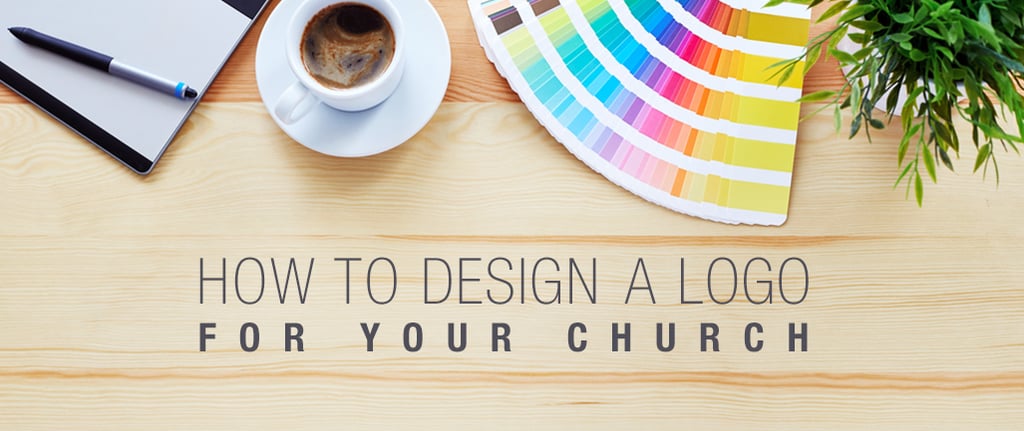 A logo is considered an essential part of an organization, be it business or non-profit. But what about congregations? Should they have individual logos?
Whether or not your church decides to develop a logo is up to your congregation. But if you do move forward, here are some important considerations that need to be addressed.
Moving forward with a logo
A congregation's logo is not an end in and of itself; that is not debatable, of course. But a logo reaches everyone who has any contact with you, and it may be the first impression someone will have of your congregation. Its design should communicate your congregation's vision and mission to the public.
What are the essential qualities of a logo?
Logo qualities for any organization:
Authentic
It must truly communicate who you are, including your congregation's mission its unique qualities.


Timeless
Your logo should never be trendy or cliché. It should last through time.


Aesthetic
It must be eye pleasing. Consider typography, colors, a black and white version, and size.


Consistent
It needs to be a part of every communication; print, web design, social media sites, bulletins, signage, everything. And it needs to be used in a consistent manner, no variations (other than a black and white version).


Memorable
Keep it simple yet attractive. Simple logos are more easily identifiable and recognizable.
Logo qualities for a congregation:
Christ-centered
Need I say more?


Speak to those unchurched
It should form a connection with those who do not yet know Jesus. Show how your congregation builds relationships and the meaningful ways it ministers to others.


Set high standards
Congregations should be held to a higher mark on their logo design because it is created for the glory of God and communicates how God is working through them in their communities. It is not about the church building or leaders. It must communicate God's love.


Versatile
Yes, all logos should be versatile (usable in various formats), but congregations need to consider all of their ministries as well. Will it work just as well for the signage as well as the youth ministries?
What next?
Who should design the logo?
Seriously, a professional. Period.
A professional graphic designer understands what makes a good design. They have the tools to create it and the background and experience to design it.
A professional graphic designer must, however, have a clear understanding of your congregation's mission. They also should have an understanding of how your congregation is seen outside your church walls. A graphic designer should meet with church leaders, members, and the community to see what you want to communicate and how to communicate it through the design elements.
Opinions about the design concepts for your logo should come from more than just the people within your congregation. Test concepts with a select groups from the community as well. Your design should be tested to see if it is communicating the way you expected.
Final word
Because of its potential impact, your logo must offer a favorable impression of your congregation. Your congregation holds a high responsibility for utilizing God given talents to create beauty for the glory of God!
---
Design for your church goes beyond just logos! Learn more about web design in our free ebook, "Crafting Excellent Church Websites."