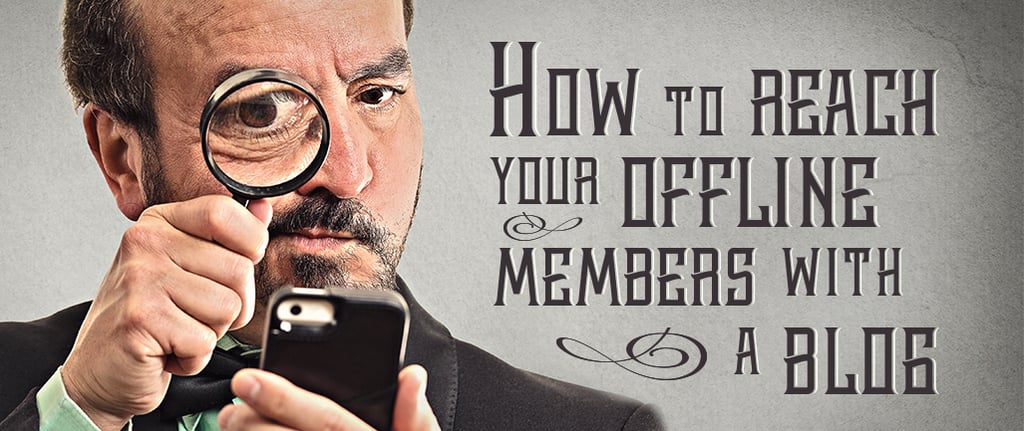 Some people simply aren't online much. Maybe that's the case in your congregation. But that doesn't mean a church or pastoral blog would be a waste of time!
Even with a "offline" congregation, a blog can still be a success. Try these 3 ideas to make the time spent generating blog content worthwhile.
Encourage members to access your blog's relevant content
Encourage members to go online for the quick updates and extra information on your blog. Even if they are not online often, relevant information could be enough reason to boot up the computer. Help them understand what you are posting and why that content would be worth their time to access. Some older members still might not see a need to learn the technology, though, so don't push too much.
Offer a printed version for those who can't (or won't) go online
If some of your members still hesitate, try offering a printed version. Include a post in your church's newsletter or print a collection of your posts each month for those who aren't tech-savvy. While printing won't increase traffic to your blog, it will distribute your valuable content to those who want to read it.
Focus on reaching a ministry audience that IS online
Keep in mind that a blog reaches more than just your congregation. It's a great outreach tool! Potential visitors will find your blog online when searching for a new home church. People who have never stepped foot inside your church building might find your blog when you post about a topic they search. When you post a sermon or share thoughts on your blog, you extend the reach of your ministry and share God's love with anyone who finds you!
---
This blog post is an excerpt from our ebook "Why Pastors Should Blog." Download the free ebook by clicking the button below!