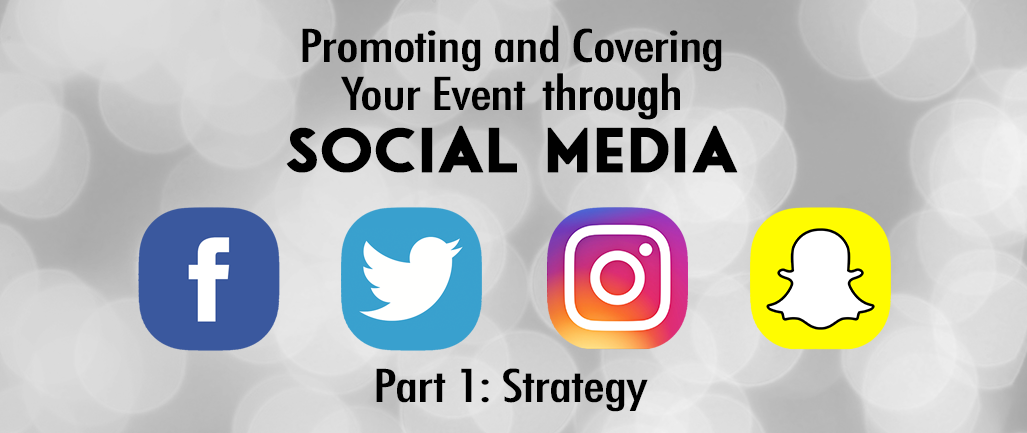 This post is part 1 of a series called "Promoting and Covering Your Event through Social Media" by Seth Hinz and Bill Johnson.
One often-overlooked piece of event planning and promotion is a solid social media plan. Whether it's for your district, circuit, or home congregation, solid social media awareness can increase attendance and allow those who are unable to be present to have a taste of what the experience is like (and hopefully attend the next time!). There are a lot of angles to consider, though, and while this probably won't be an exhaustive list, hopefully you'll find some food for thought here.
As an example here, we'll look at the social media promotion around the LCMS National Youth Gathering in New Orleans this year. (July 16­–20, 2016, if you'd like to follow along with the coverage! Check out #NYG2016 on all platforms.) The team there has done an excellent job promoting the event, and having had a glimpse of what they're planning for the event coverage, I can say that those who follow the Gathering are in for a treat this year.
Define Your Audience
The first step to any sort of promotional communication is to decide on your audience. Who is it that you are hoping will attend your conference? Be as specific as possible. While it's probably accurate that you want everyone to be there, it's not terribly helpful for marketing purposes.
Instead, identify the target audience as specifically as possible. As an example: "The National Youth Gathering is targeted primarily at LCMS high school youth." By narrowing the age and church background of the audience, we can narrow the scope of focus of our content plan.
Pick a Good Hashtag
A good hashtag is memorable, short, and a direct reference to your event. The less your audience has to think about the tag, the more likely they are to use it and associate it with your event. For the Gathering, we've selected #NYG2016.
While we might actually have preferred something with a bit more brand association, like #LCMSGathering, the attendees at the 2013 Gathering started using #NYG2016 during that event. When your audience already has awareness of a hashtag for your event, it's generally best to follow them and not to fight to redirect the natural momentum.
Be Aware of Conflicts
#NYG2016 is a great tag for promoting the National Youth Gathering 2016, but it's got a bit of overlap. Most notably, it's been used to refer to the New York Giants 2016 season, meaning that it's just starting to come in to focus ahead of the fall football season. That's a disadvantage, but not enough of one in this case to outweigh the natural momentum of #NYG2016.
For your event, you'll want to be aware of anyone else using your tag who might outweigh your usage, as well as of any usages of a less savory nature that you might not wish to be associated with. As a classic example, a story is told of a well-­meaning church in the age before hashtags that began a marketing campaign for the slogan "God is now here." The church's sign, however, was slightly off in its spacing, leaving passersby wondering why the church was promoting "God is nowhere." Indeed, the difference between #godisnowhere and #godisnowhere is . . . well, there isn't one. Read your hashtags carefully before using them. If possible, get a middle school boy to review them. If he giggles and won't explain it, just don't use it.
Use Your Hashtag Everywhere
Now that you have a good solid hashtag, use it. No piece of promotional media leaves your office without the hashtag on it. Remember that the point of a hashtag is to provide a contextual clue to help unify communication on a similar topic. Use it to your full advantage, offline and online.
Prior to sending out any promotional materials with the hashtag displayed, be sure to begin populating the social platforms with content promoting your event. When a potential attendee receives your marketing materials, there's a strong chance the person will go check out what's already happening on the hashtag. What would it look like if you didn't have any content prepared in advance? Well, if you've selected a relatively unused hashtag, it would look like a ghost town—and how can a future guest get excited about that? If you've selected a hashtag that has some mild competition from others using it, folks arriving to the hashtag stream will be confused by all the mixed messages.
Regardless of hashtag competition, you'll want to pre­populate social media as best you can. Best practice would be to have an event banner image and an invitation video that shares the highlights of the event.
---
Keep learning about the use of technology in your church by subscribing to this blog!