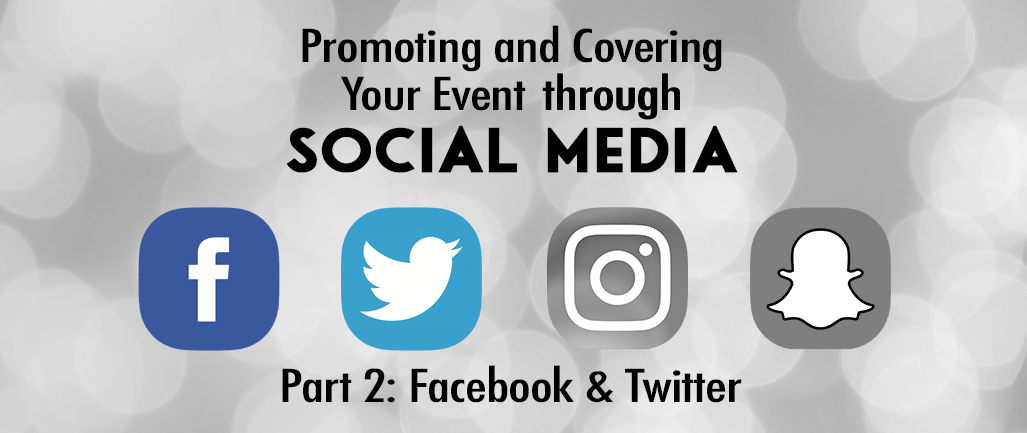 This post is part 2 of a series called "Promoting and Covering Your Event through Social Media" by Seth Hinz and Bill Johnson.
Facebook
Promotion through Facebook is generally centered around creating an event page (typically using your existing organizational page) that has all the important details, and then inviting people you believe are likely to attend. From there, you can use your personal and organizational pages to promote the event. If your event is an annual (or even triennial) one, consider using an organizational page instead to preserve your audience from one event to the next.
Preserving Your Audience
As an example, consider the Facebook community for the LCMS National Youth Gathering. By continuing to connect with previous attendees, the Gathering is able to not only encourage youth leaders to bring their groups back for future Gatherings, but to continue to provide resources to them throughout the non-Gathering years.
Social media provides a platform for communities to grow and thrive in between hallmark events. If you can provide a gathering point where connections are made and relationships are built, then when the actual Gathering rolls around, the excitement builds itself. Be social! For example, don't just post an event flyer graphic—post a video of an organizational leader talking about the event or a picture of participants holding a sign. People stop scrolling on social media when they see faces—show some!
Provide the Right Content
Don't create too much noise for your listeners, though! Generally, a post rate somewhere between once a week to once a day is plenty of contact. Much more than that and Facebook's algorithms will actually reduce the number of views that each piece gets.
To maximize your views, don't simply share links, but include original photos, videos (if possible), and even text content. A well-written short promotional paragraph will get seen more often than a link to the conference website every single time. Remember that Facebook isn't actually in the business of driving people to other websites unless they're paid to do so.
Speaking of which, don't be afraid to engage Facebook's paid advertising. That's beyond the scope of this post, but it's worth looking into.
Depending on the scale of your event, your posting schedule could vary greatly. For a small-scale event, a post or two a day is a good way to go, with particularly pertinent quotes winning the day. For large-scale events, you want to be as social as possible. Your job at a large-scale event is to share the experience as if you were an attendee yourself.
The best part, however, is that you get a backstage pass. You have an opportunity to share exclusive content and special speaker (and band) footage—and to shine a big spotlight on the photos and videos created by the actual attendees of your event. Adding "user-generated content" to the organizational social stream is a great way to encourage attendees to post EVEN MORE content. Bonus tip: encourage your emcees to share the best content from the main stage and push the hashtag again and again.
You might also experiment with Facebook's new live-video features, but that directly depends on how much of your event you're willing to share with those who aren't there. (Hint: That should be ALL of it, but before you do, make sure that your in-person community and content is such that watching the stream simply makes people want to be there in person.)
Use Changes to Facebook to Your Advantage
Facebook is currently changing the way events appear in its notifications area. See how the changes could be used to your advantage. For example, right now, if your page publishes a new event with a specific location, every fan in that area will get an alert: "PAGE NAME added a new event near you: NAME OF EVENT."
One other change they've made is the ability to "schedule" when an event is published to the public. Experiment with this. Find a time when most of your fans will be in that area, let's say Sunday morning as a hypothetical, and schedule an event to publish during announcements or RIGHT after the worship service, when folks may quickly pop onto Facebook. They may have a fancy new alert waiting for them.
And don't forget to like the LCMS National Youth Gathering on Facebook.
Twitter
If Facebook is the community bulletin board, Twitter is the town hall. It's all about the conversation. Take the time to promote your event, provide useful resources to your audience and, above all, listen and answer questions for people who might attend your event. Remember to use your hashtag, and be on the lookout for those who are also using it.
Post Rate
The post rate on Twitter is FAR higher than on Facebook. Providing useful information for your audience several times a day is not only appropriate but is also a great way to go. The Gathering Twitter provides a steady stream of encouragement, Scripture, and reflections for Gathering attendees.
Let Attendees Promote You
During the event, encourage attendees to use the hashtag to start discussion, promote key learning, and connect with one another throughout. Your official Twitter presence acts as a sort of "on the scene" reporter to provide people a glimpse of what it's like to be there, but in many ways your attendees are actually your best in-event coverage. Be sure the hashtag is on all conference slides so attendees are aware of it.
Follow the LCMS National Youth Gathering on Twitter.
Follow @LCMSNYG