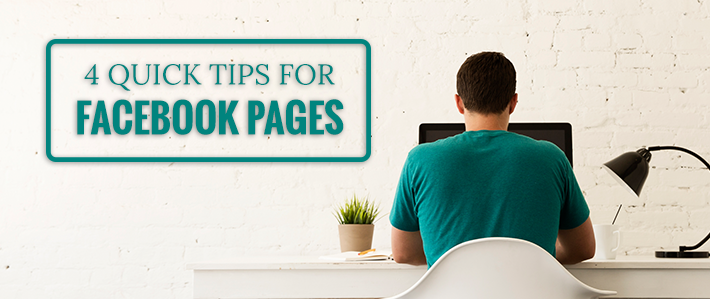 I don't claim to be a Facebook expert, but there are 4 quick tips I believe any user could find helpful for Facebook Pages.
Scheduling a Facebook Post
I didn't discover this soon enough and it definitely has been a game-changer ever since! Say you want to post in the evening, on the weekend, or when you are on vacation...you can with these easy steps:
Type your status, attach video or picture.
Next to the blue PUBLISH click on the box that contains an arrow
Select SCHEDULE
Choose a date and time and select SCHEDULE
It's that simple, my friends!

Find ALL Notifications
I like to look at all my Page notifications separately from my personal account notifications. This way I can ensure that all of the comments and messages are getting responded to.
Above your Page's Cover Photo there are headers: Pages, Messages, Notifications, Insights, Publishing Tool. Select NOTIFICATIONS
In the main portion of the page you will see all of your Page's notifications
On the left side bar you can filter out the different types of notifications: Likes, Comments, and Shares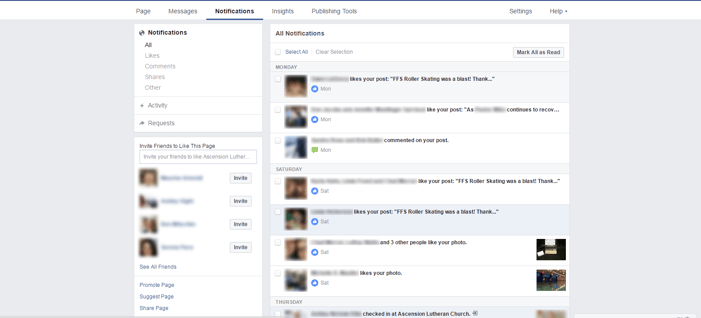 Setting Notifications
Sometimes it can be a bit overwhelming to receive your church's Page notifications along side your personal notifications. This is purely a personal preference and probably based on your role as the church communicator and how much you can devote to monitoring your Page, whether you are full-time, part-time, contracted, or volunteer.
From your Page select SETTINGS on the top right corner
On the left side bar select NOTIFICATIONS
Now you'll be able to select the medium and frequency of your Page's notifications!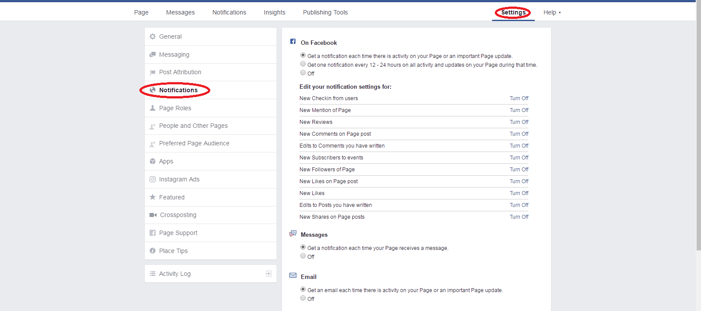 Pages to Follow
Many times each week I like to share posts from other ministry Pages we follow, like our Preschool, Day Care, or other churches in the area. Recently, Facebook changed how you can find your Page Feed and it was nearly impossible to find until a fellow church communicator pointed it out to me.
From your Page there is a box on the right side bar, just above the ABOUT box there is a link that says SEE PAGES FEED...don't scroll too fast, you'll probably miss it!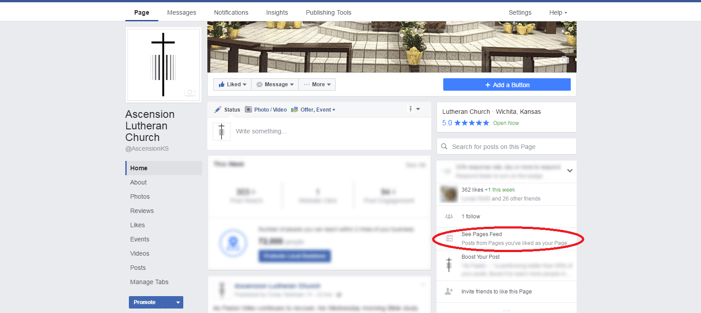 What are your favorite Facebook tips?