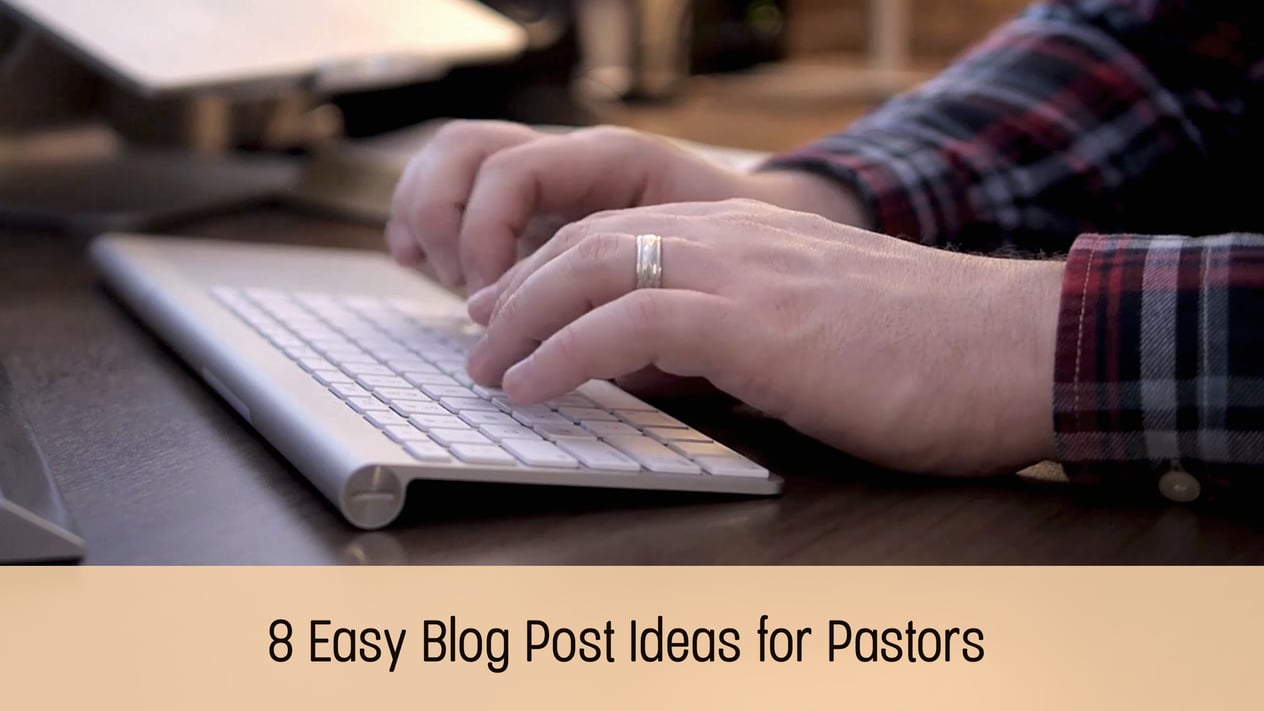 Pastors have been writing to God's people for centuries. Remember those letters the apostle Paul wrote to the Early Church? And this one guy, Martin Luther, posted some ideas on a church door about 500 years ago. (Just think how many shares he would have gotten with a blog . . .)
Many pastors have found that blogging is a great way to share theological thoughts and ideas with their congregations and the world. Trying to think of new and fresh topics to blog about, however, can be a tough task. Running out of blog ideas? Surely not! There's a book in your office with thousands of pages just waiting to be explored and written about (hint: it's the Bible)!
Sermons
Post that sermon! Elaborate and expand on it too. Go more in-depth than you would during a service—provide more sources, verses, and examples. Include things you cut out for time's sake, and bring in outside blog posts to support your ideas. Just keep it geared to your chosen demographic!
Unused Scripture Passage
Write about one of the passages you didn't preach on last week. If you preach on the Holy Gospel every week, write a blog post about the Old Testament Reading or Epistle. Relate it back to your sermon topic or write a completely new post about those verses.
Triple Play
Tie all three passages together for a powerhouse post! Blogs give you more time to explain concepts without needing to fit into a time frame.
A Random Verse
I know, it's very cliché, but go ahead, close your eyes and start turning the pages! You may just find your best idea by letting the Holy Spirit choose for you!
Verse of the Day
Pick a verse based on the day you write the post (May 4 = 5:4).
Commonly Quoted or Misinterpreted Verse
What's that one verse you hear over and over again, that gets misexplained because people may not know the context? Pull out all of your Bible Commentaries and show your congregation your education was worth it.
Exegesis
Use your noggin and the many resources you have available to provide a compelling explanation of the Greek or Hebrew words in the verse or an explanation from your denomination's point of view.
Colleagues
If you're still drawing a blank, find inspiration and motivation by reading other pastors' blogs. Maybe one sentence will spark an idea in your mind for a completely different post. Plus, you can link to that page in your blog to boost your SEO!
Look at these great pastoral blogs not for their theology, but for how they go about blogging:
---
This blog post is an excerpt from our ebook "Why Pastors Should Blog."
Download the free ebook by clicking the button below!