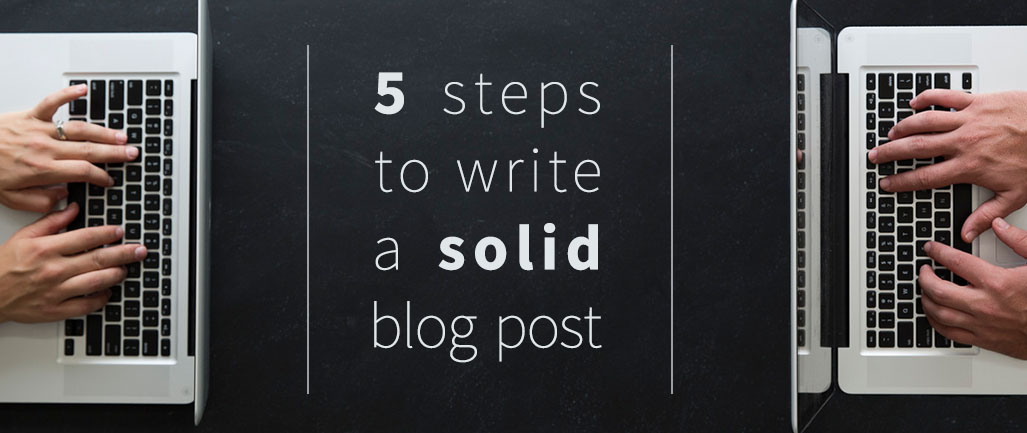 Once you've gone to all the trouble of setting up your brand-new blog, you might sit back, gaze at it in admiration, then suddenly feel a sense of panic as you think "What now?!"
Obviously you want to write a solid post, one that benefits your readers and maybe even gains you a few subscribers. To do so, try these five basic steps:
1. List ideas
Make a list of potential topics. Write down those brilliant ideas in your brain, along with a few bullet points for each to expand later. If you hit a dead end, ask your congregation what they want to read.
2. Start writing
Blogs are relatively informal, so drop that five-paragraph essay format you learned in middle school. Go with the flow and write your thoughts, making sure you have a central idea.
Start by just writing your post. Don't worry about correct grammar or flow at first. Then, walk away! Go back a day later with fresh eyes to make the necessary cuts and edits.
Worried about your writing? It's pep talk time: You're probably not as bad as you think! Remember, writing is a skill, not a talent. (Okay, maybe a little bit of talent, but enhanced by lots of training and practice!)
3. Edit
When you edit, try to read your post from the perspective of a first-time reader. Does it make sense? Does it flow logically? Is there anything missing you can add (or something superfluous you can cut out)?
If grammar isn't your favorite thing, check out the Purdue University OWL for a great online grammar guide. Or check out the fourth edition of The Elements of Style. Originally written in 1918, this tiny book is still a trusted, concise guide to grammar.
4. Get feedback
Ask a friend or congregation member gifted in writing to edit your post, explaining changes and offering suggestions that you can keep in mind when writing in the future. Your skills will improve by leaps and bounds when you seek out feedback!
5. Check out other blogs
As you continue writing for your blog, read other blogs to get a sense of what they do well (and not so well). Try to view these posts with a critical eye to learn from other bloggers' successes and mistakes. When it comes time to edit your own work, you'll have a better idea of how to craft a successful post.
---
This blog post is an excerpt from our ebook "Why Pastors Should Blog." Download the free ebook by clicking the button below!